Working every day can become mundane and easily bring us down.
Even when we love our jobs, it can be challenging to stay motivated daily in the workplace. It's important to take care of yourself and find ways to unplug so that you can survive the workplace day-to-day.
You never know what may happen in the workplace and it's a far better idea to be mentally and physically prepared for whatever your day may throw at you than to be blind-sided and end up feeling run down or depressed from work situations.
We will share with you 5 survival tips for surviving your daily workplace, and hopefully, these tips can stretch into other areas of your life as well.
1. Find Ways to De-Stress
The workplace can be stressful for many reasons, whether you experience stress from deadlines and heavy workloads, or you experience stress because of unhappy environments with challenging bosses or co-workers.
Take the workplace in stride and make your best effort to find useful ways to de-stress so that you don't carry that stress with you. Eventually, that stress can send you into a mental overload and cause both mental and physical health problems.
Find something you enjoy and make time for it. Lace-up your hiking boots and hit the nearby trails, jump on the bicycle or visit the gym, take a walk, read a book, watch a movie; find SOMETHING that relaxes and rejuvenates your mind and spirit and is sure to indulge in that regularly.
It would be best if you fitted on physically in the workplace. All-day walking and standing it may cause foot pain. May you suffer from different foot condition most probably plantar fasciitis. A right pair of boots can lessen your foot pain, and help keep concentration on your work.
2. Build Trust with Co-Workers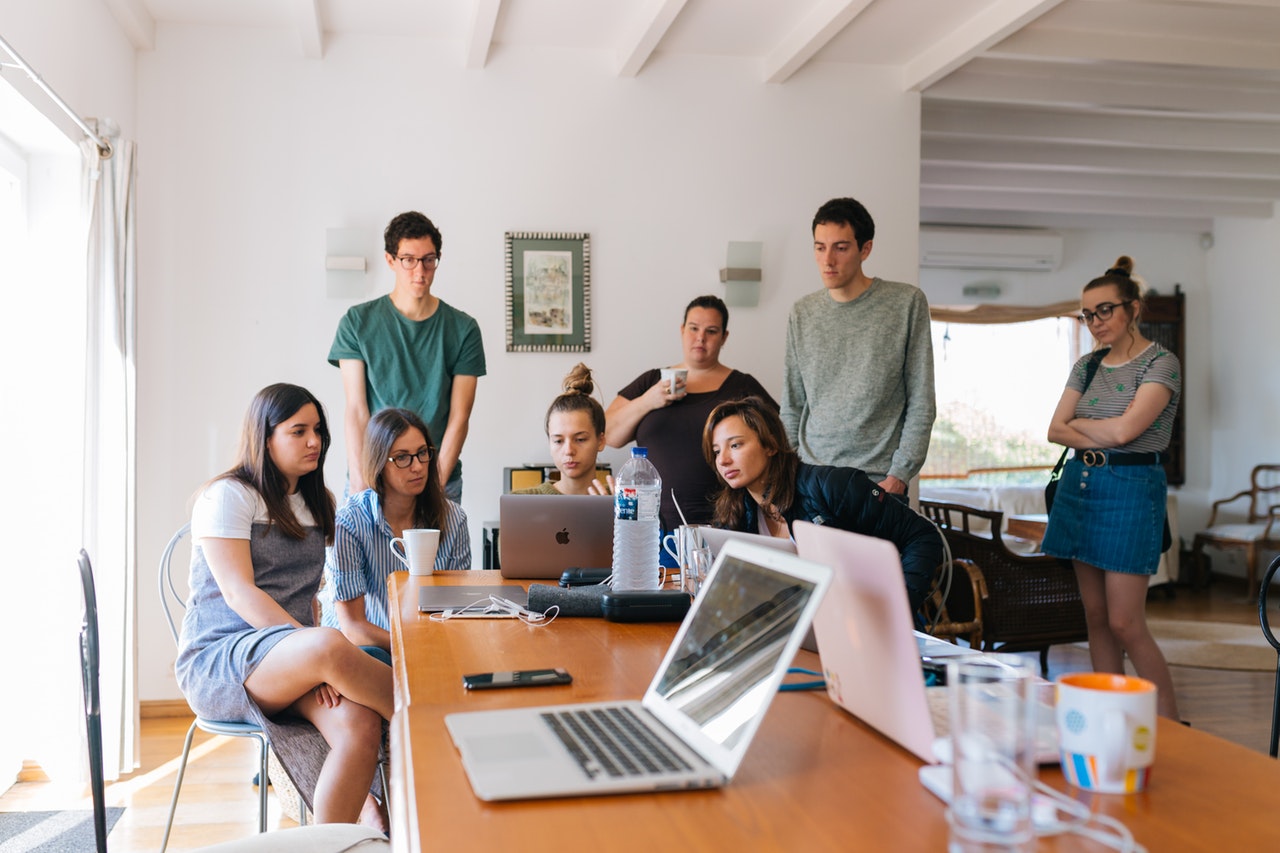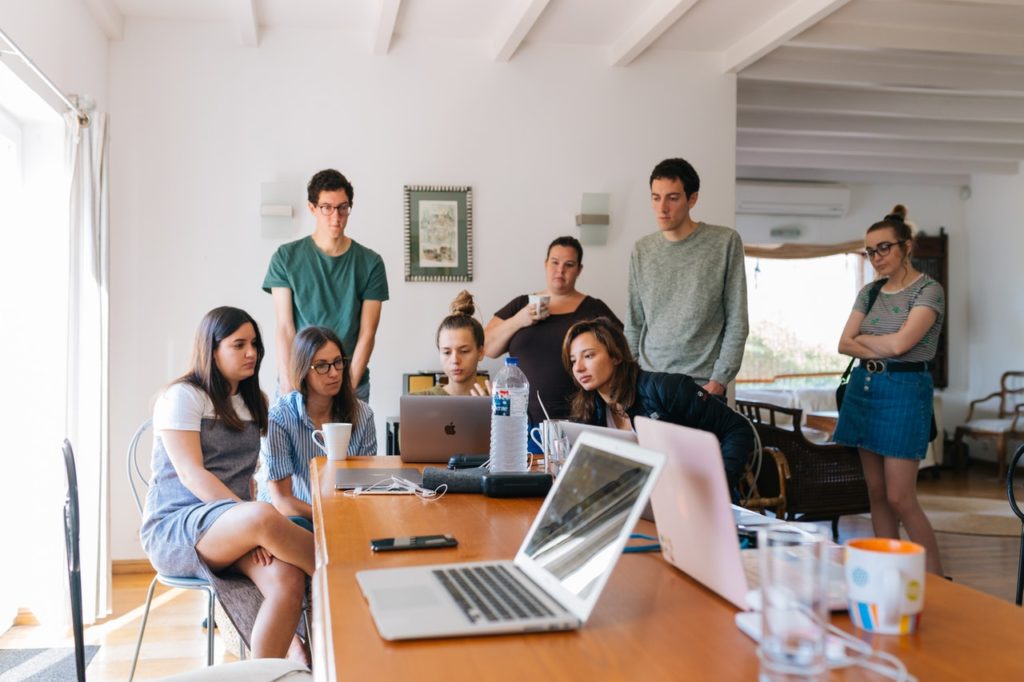 A workplace can quickly become a toxic environment when you don't trust or build mutual respect with your team. Building trust amongst co-workers does not require friendship and ultimately does not even require liking each other.
You can build trust by finding ways to appreciate each other in the workplace and simply building mutual respect for one another that allows you to work together and get things done, even if you go your separate ways outside of work.
If you can't build trusting relationships amongst your co-workers, it can make work very challenging to survive because it because a vengeful, unhappy environment and the overall workplace could go downhill quite fast.
3. Learn to Do New Things
Sometimes all you need is to switch it up a little. Learn to conquer new tasks, and you will become the "go-to" guru, building yourself up in the workplace. This could lead to being noticed by those higher on the food chain, allowing you to move up in your career.
Learning to do new things shouldn't just be about the promotion possibilities. This teaches you new skills and keeps your workplace new and exciting because it allows you to switch processes and thoughts. Learning new things also keeps you sharp and nimble and can positively challenge your mentality.
Be careful about how you approach learning new things. You don't want to contact this in a manner that you intimidate those around you. You're not trying to steal your co-workers' jobs, and you're just trying to renew your job and give yourself a new outlook!
4. Seek Out Positivity
The truth of the matter is, the workplace is not always butterflies and rainbows. You must learn to seek out the positivity and find ways to feel out the positive vibes on your own. Remember to be thankful that you have this job, as there are many who struggle to find quality jobs.
You must take responsibility for your own mindset, you can't leave it up to others to maintain your positive mindset. When you struggle, you just have to learn what you can do to reset your thoughts. Jot down things you see as positive in the workplace and refer to the list when you need a reminder.
Remember that not everything you disapprove of will change, but you can be the change in the workplace, and you can be a positive light to others, which will enhance your work experience and theirs at the same time. If you work in an unhappy or harsh environment, just focus your thoughts on making the best of the situation and move forward from there. Mind over matter!
5. Fuel Your Body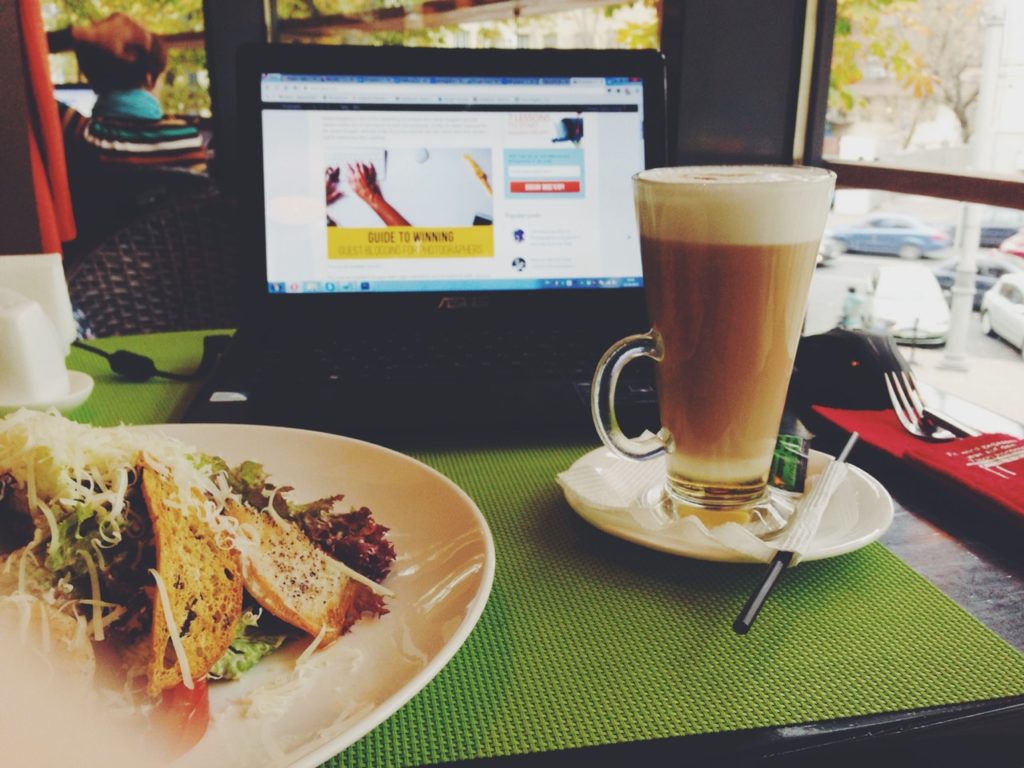 You might never consider that a balanced and nutritious diet would positively affect your workplace mojo, but it does. Fueling your body before you begin work can set the tone for your entire day but eating right throughout the day can also impact your work performance.
With the proper fueling of your body with nutritious and hearty food, you may find that you have better performance throughout the day. You are less likely to feel groggy. Eating wisely can help you feel mentally clear and energized for the workday.
You can add exercise to your daily routine to further boost your energy levels for the day as well. Both exercise and proper nutrition can positively affect your job performance, your moods, and your attentiveness.
Conclusion
It's important to remember that to survive at the workplace daily, you need to be taking care of YOU both mentally and physically. Surviving in the daily workplace boils down to how you choose to prepare and react in all scenarios.
We certainly can't promise that your workplace will be perfect, but you might be pleasantly surprised at how focusing in on these 5 tips for workplace survival can positively change your outlook and overall attitude in the workplace.
Remember, that you are responsible for your own attitude in the workplace. Ideally, we want to have positive workplace interactions, but there is only so much you can control in the workplace, and the number 1 thing you are able to control is YOU.
Learn to seek out the positive and find ways to let go when the stress builds up. Treat your mind and body right and the workplace will be a much happier place for you.