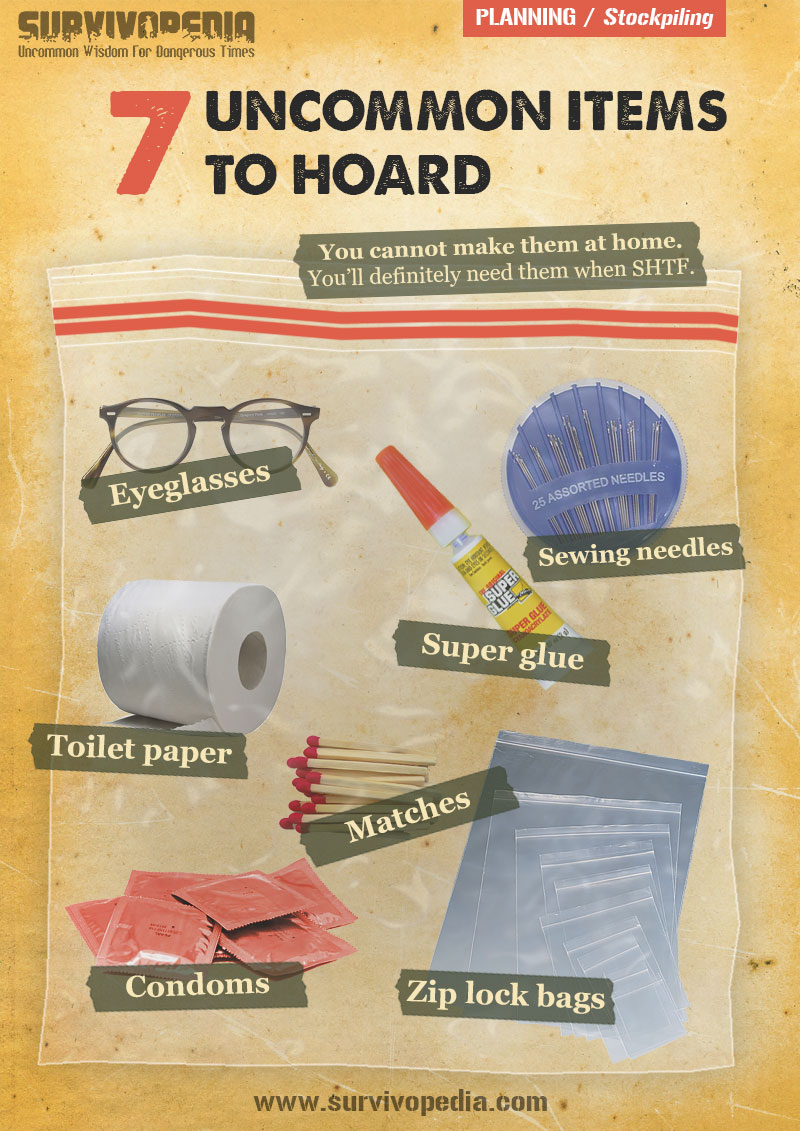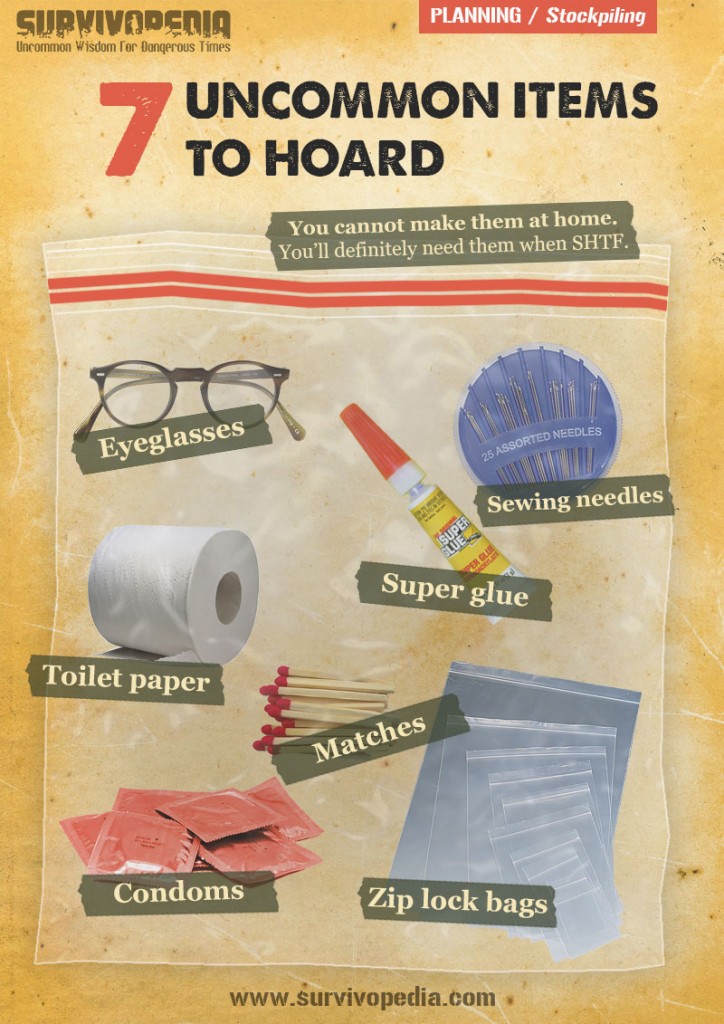 When disaster strikes, some of the items that you have previously used would not be available anymore.
While you can make at home a lot of things for your daily living, there will still be items that you could hardly replace or improvise.
So you'd better add them to your stockpile!

This article has been written by Gabrielle Ray for Survivopedia.