What DIY projects have you tried lately?
I'm getting more interested in woodworking. Two reasons: seems like every piece of furniture I buy gets easily broken nowadays, plus you need to be prepared to make your own stuff, if you truly want to be self-sufficient.
Now that summer is about to end, I'm looking for more exciting ideas (woodworking or not) to try. Here's what I found.
1. 18 Simple Do-It-Yourself Projects For Preppers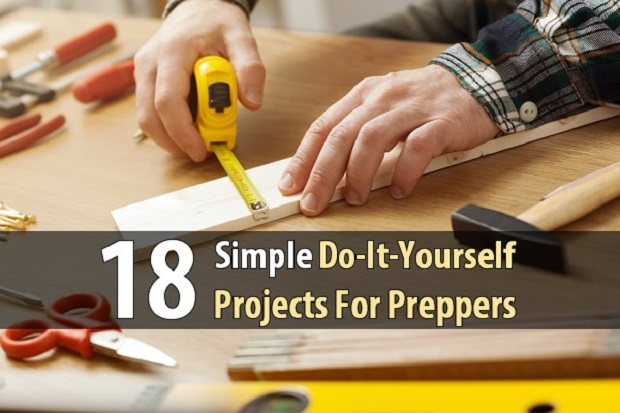 "To some, planning for the unthinkable is a silly notion. But to others, it is simply following the Boy Scout motto at its finest. In the event of a catastrophe, nobody will think you're strange for being the only person on the block with enough food and equipment to live comfortably for years. You're a prepper: If you wake up tomorrow and have no gas, electricity, or running water, you'll still have a plan.
If your situation becomes more permanent, you'll also have some brilliant solutions to get you farther than any bug out bag could. Why? Because you've been working on simple do-it-yourself projects like the ones below every weekend in preparation for such an occasion. Next time you have a few hours to kill, try one of these DIY prepper projects."
Read more on Urban Survival Site.
2. Ancient Atlatls: How to Make a Down-N-Dirty Spear-Thrower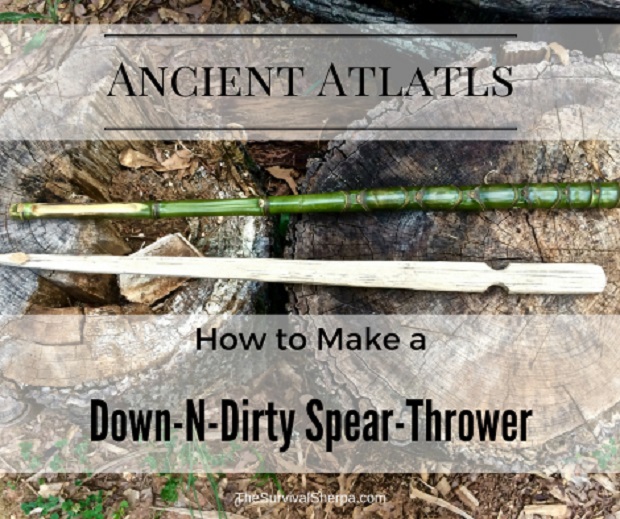 "Somewhere down your family tree a spear-thrower used a simple, two-piece weapon to bring home the bacon… or wooly mammoth… or mastodon. Ancient atlatls have been discovered on every continent except Antarctica. What's an atlatl? A simple dart-throwing stick with a handle on one end and spur (male end) or socket (female end) on the other end. The dart, a flexible spear, mates with the spur/socket when thrown. Typically about two feet long, an atlatl employs leverage to extend the arm's length to propel a dart further and with more velocity than when thrown using only the arm."
Read more on Survival Sherpa.
3. VID: DIY Solar Water Heater!
Go to Desert Sun 02 youtube channel to see how it's done.
4. Make This! DIY Wooden Rocket Stove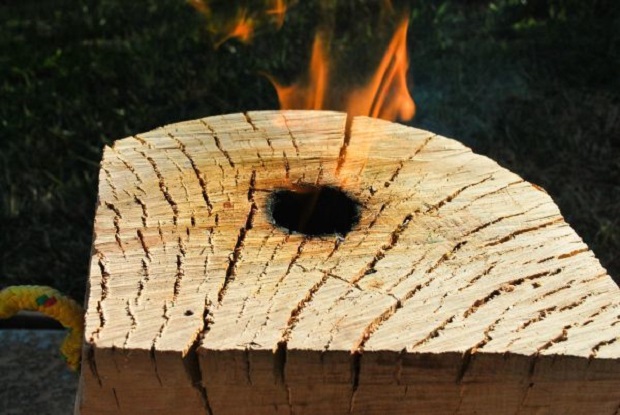 "Here's another project that will go perfect with a long summer night at the beach. Make a portable campfire you can bring with you to light off wherever you need.   This variation of a swedish flame (make one of those here) is a bit different, as it produces a more compact flame. With a side hole that lets in oxygen, the light and heat are directed out the centralized hole at the top. This means less smoke but also a bit less "campfire" ambiance. But with a stable top, it's great for heating up an evening toddy, or hot chocolate, and the licking flames make quick work of those s'more ingredients. Adding a simple rope handle and it's easy to bring alone anywhere."
Read more on Man Made DIY.
5. 31 Cool DIY Projects for Preppers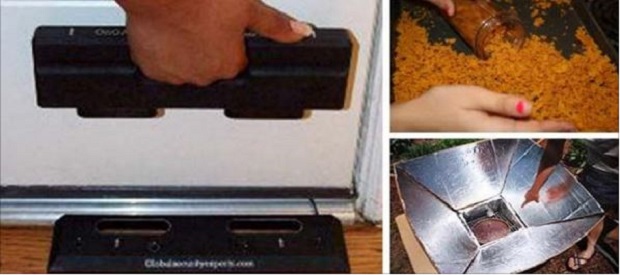 "Want a cool preparedness project for this weekend?
Let's get started:
#1 How to Make Homemade Bread in a Can
#2 Using Mineral Oil to Keep Eggs Fresh For Up to One Year
#3 How to Make a Keyhole Garden"
Read more on Ask a Prepper.