PVC Pipe has about a kazillion uses. It's durable, lightweight, fairly cheap and easy to work with.
As a matter of fact, if you're a DIYer, chances are good you have some lying around from past projects. If not, no worries.
Just head down to your local home supply or hardware store and pick up what you need for these easy DIY projects for PVC pipe for your homestead!
1. PVC Pipe Bow Stand
Whether you need a place to store your bow or would like a lightweight rig to take with you to hunting camp, this bow stand is a piece of cake to make and won't tip if you fill the bottom with sand or concrete.
Of course, concrete will make it much heavier so keep that in mind when you're building it.
It has enough room for up to 4 bows and also has a couple of places to put your arrows so that the tips aren't sticking out to hurt anybody.
CLICK HERE to find out how to build your proven-to-work portable device which provides clean fresh water 24/7. 
6. PVC Pipe Strawberry Planter Tower
Though this is shown being used with strawberries, you could use it as a plant stand for many different types of hanging or climbing plants.
Great if you're trying to garden in a limited space or if you just want your plants close together for easy care and harvesting.
All you need for this project is PVC pipe, fittings, a saw and some PVC glue too.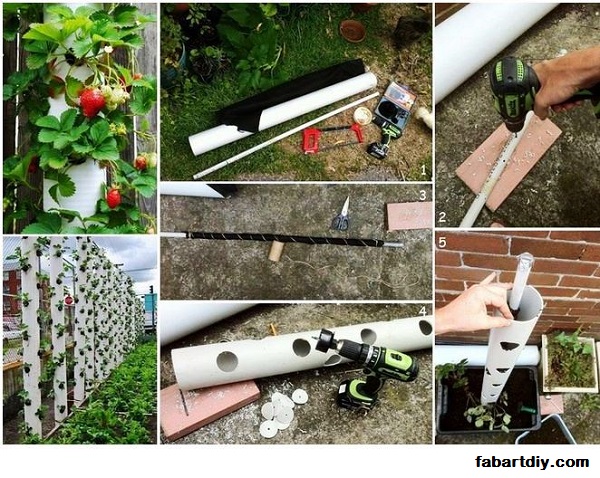 7. PVC Pipe Hanging Planters
This project is crazy easy even if you've never built anything in your life. It's a great homesteading project because it turns empty space into a hanging garden. You could grow everything from herbs to lettuce and peppers in here depending upon the size pipe you use. This is a great project for apartment gardeners, too.
All you need is some eye hooks, PVC Pipe and rope or chain to hang them from. For tools, a saw and a drill will get the job done. The best part is that the project is so simple that you don't even need detailed instructions; all you need is the visual!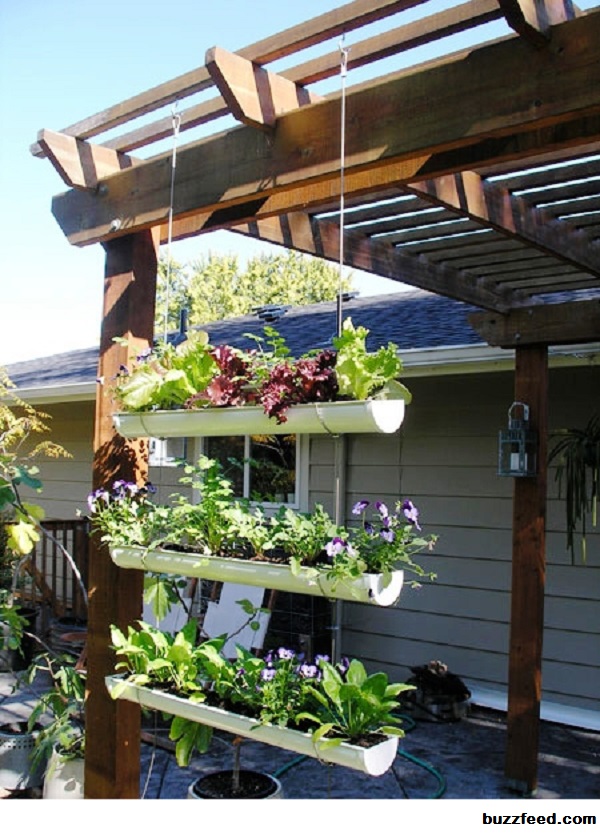 8. PVC Longbow
Bows are expensive and can break, but this PVC longbow is durable, easy to make and perfect for the person who needs a weapon in a hurry.
If you're in a survival situation, you can make this weapon quickly and easily with no power. All you need is PVC pipe, some pipe insulation or other material for the grip, a string and a hacksaw.
Video first seen on Themanscave.
9. PVP Pipe Chicken Coop
Lumber is expensive and rots fairly quickly. If you want to build a chicken coop that's affordable, and even possibly portable, then this is the project for you.
All you need is PVC pipe, glue, chicken wire, zip ties for the wire, and a saw. Another beautiful aspect of this project is that the coop would be easy to expand if you get more chickens.
You could also use this PVP pipe chicken coop to house other animals such as goats. You can even toss on some corrugated plastic panels to provide shelter for your chickens. This is a great weekend project that you could do with the kids.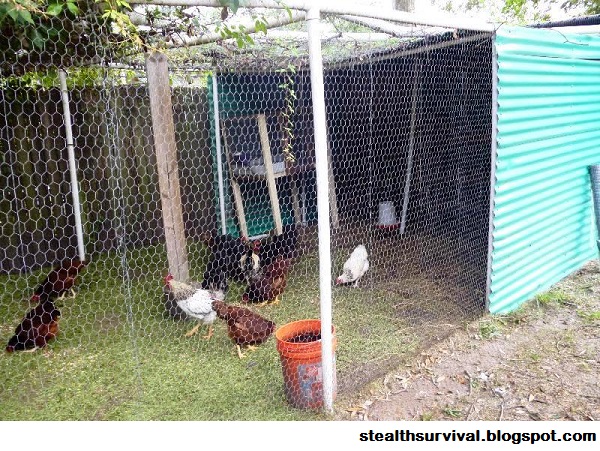 10. PVC Watering Grid for Square Foot Gardening
Square foot gardening is a great way to help many people get more freshly harvested food to the table.
You can save yourself some serious watering time, as well as help keep the water to your plants regulated, if you use this PVC grid watering system.
It's extremely simple to make and you can use either a traditional water hose or hook it to your off-grid watering system. If you'd prefer, you can modify this plan to suit any size garden as long as you adjust the size of the squares.
It's a great project to involve the kids in. All you'll need is PVC pipe, glue, caps, fittings and a saw and drill.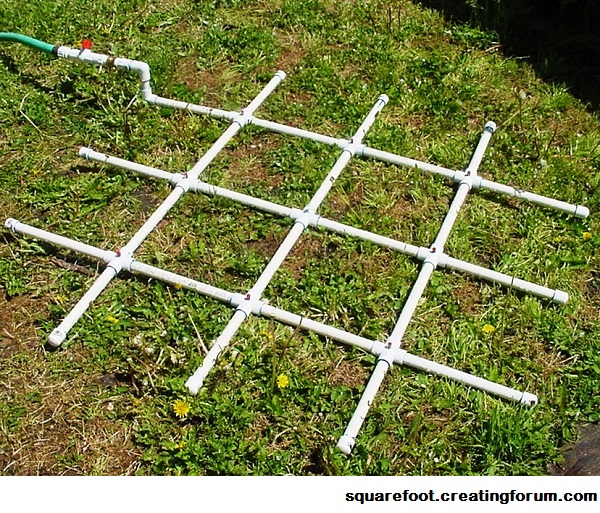 We hope that you've gained some value from these ideas about how to use PVC pipe for your homesteading projects.
If you have any useful ideas that you don't see here, please feel free to share them with us in the comments section below!

This article has been written by Theresa Crouse for Survivopedia.
Sources for these projects:
https://www.pinterest.com/pin/495255290247945298/
http://www.simplifiedbuilding.com/blog/build-your-own-canoe-dolly/
http://boyslife.org/hobbies-projects/projects/23375/make-your-own-snowshoes/
https://kelsey1224.wordpress.com/2013/08/10/diy-saturday-pvc-tote-storage-organizer/
http://www.amazinginteriordesign.com/5-ways-pvc-pipes-can-decorate-organize-home/
http://www.fabartdiy.com/diy-verticle-pvc-pipe-strawberry-planter-tower/
http://www.buzzfeed.com/twopoodles/14-projects-that-will-inspire-you-to-get-outside-9g24
http://stealthsurvival.blogspot.com/2012/11/diy-homesteading-project-pvc-pipe.html
http://squarefoot.creatingforum.com/t11301-pvc-watering-grid