It seems like winter is coming to town on Thanksgiving. Deadly tornadoes raged through the Midwest, and days in Texas become colder than Idaho nights. Under the circumstances, writing about winter survival is easy to understand and comes to help readers prepare facing cold and extreme weather.
Let's take a look at those useful articles we found for you on survival blogs and websites.
1. 6 Ways to Get Your Chicken Coop Ready For Winter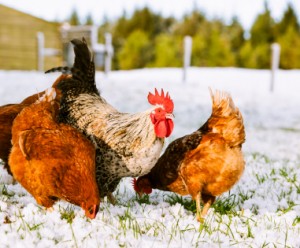 "When it starts getting cold, the chickens need a little extra T.L.C. to keep up egg production. Winterizing your coop can help keep the chickens happy, healthy and producing. No matter where you live, you will have to do some winter chores to keep your chickens clucking merrily along."
Read more on Ready Nutrition.