Those who have been around survival break the necessities for survival down into three general categories:
• Equipment
• Supplies
• Knowledge
Of those three, knowledge is actually the most important. That's why I write these articles and that's why you're reading them. I'm trying to share the knowledge I've gained in over 40 years of being a survivalist and you're trying to learn what you can do to protect yourself and your family, when the inevitable disaster strikes.
But here's the thing; in today's technology-based society, what is considered knowledge isn't what it was 20 or 30 years ago. Back then, knowledge was what you had in your head or in the few reference books that you might have. Today, knowledge is all in the internet. Few people bother owning reference books anymore, unless they are required for some college class they're taking or they are associated with their work.
This is even more prevalent with the younger generation who doesn't bother studying and learning, but rather just look things up on Google. I just read an article today by a well-known commentator which talked about this. In his recent quest to buy a car, the young salespeople in the car lots who attended him knew less about the cars he was looking at than he did. Their stock answer to anything he asked was, "I'll look it up."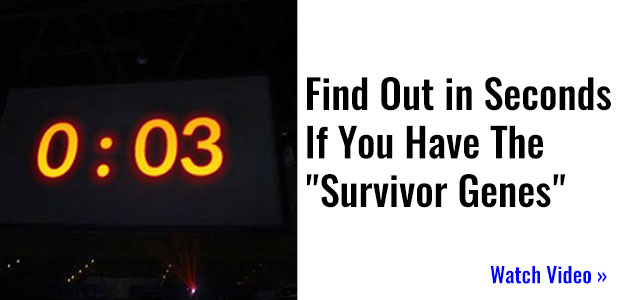 What are these people going to do when the grid is down, or even just the phone system? What will they do for knowledge, without their smartphones? How will they survive, if they're depending on their smartphones for the knowledge to survive?
One of the big survival scenarios we all talk about is a grid-down situation, regardless of whether that's caused by an EMP, cyber-warfare of some other catastrophe. It really doesn't matter what it's caused by, as just about any disaster causes a power outage. Although phone companies are required to keep backup power available, that only lasts so long. So if the outage lasts longer than their fuel supply, communications goes down as well.
When that happens, we can forget about the internet and forget about looking things up on our smartphones. Or rather, the younger generation can forget it; I'm old enough that I'm not that dependent on my phone as a lifeline for information.
This is a classic reason why we all need printed survival information. When the time comes to use it, all those articles and ideas we have bookmarked on our browser aren't going to do us the least bit of good. We need to create our own survival notebook (or notebooks), with all the necessary information so that we can fulfill our personal survival plan.
Literally anything of use can go into that survival notebook; but let me give you some ideas, based upon what I've got. Actually, I have more than one notebook; but you may want to consolidate and use only one, depending on how much information you end up collecting.
Personal Information
The first thing you should put in your notebook is personal information. This is the section where you will have copies of important documents that affect your family. Granted, you probably have the originals of this information elsewhere, but by putting copies here, you can be sure that you have everything in one place, if you need it.
• Birth certificates
• Marriage license
• Adoption papers (if applicable)
• Property deeds
• Car titles
• Documents to prove ownership of anything of value
• Diplomas, degrees and professional certifications
• Children's school records
• Medical and dental records for the whole family
• Bank accounts, and enough information to recover other financial records (stocks, investments, etc.)
All of this information should also be scanned and stored on a flash memory drive, sealed in a waterproof bag or container and well-secured in your bug out bag, just in case.
Inventory
If you've been stockpiling supplies for a while, you're bound to have things stashed all over the place. In fact, you should have your stockpile scattered out, rather than having everything in one place. That way, if something happens to damage part of your stockpile or someone steals it, then the rest should survive.
This makes it hard to know what you've got where though. So, you need a written or printed inventory of what you've got and where it is. A form something like this would work:

As you can see in this sample, each location for the item is listed, showing the quantity available in that location. You would know the total amount you have available, as well as where it is located. The numbers shown after Basement and Attic represent shelves, bins or boxes in those specific locations.
The best way to do this sort of system is in a spreadsheet. That way, you can sort it in different ways. As shown, it is a full listing of all the spaghetti in the stockpile. We could resort the data, sorting it by location, rather than by item and have an inventory printout of what is actually in each location. We could also sort it by category, to check if we have enough total for the category (starches, proteins, etc.)
One important thing about an inventory list like this is that you have to keep it updated. I've seen a number of people who create these, but don't update it. They borrow items from their inventory and don't make a note of it or forget to add new items that they buy. This makes the inventory totally worthless.
Meal Plan
The above mentioned inventory is really only useful when we can relate it to specific meals. One of the best systems I've seen for this is to create a two or three week menu of everything that will be eaten, all the way down to spices and condiments. From that, you can then project out how much of each item you need to have in the stockpile to have one month, six months or 12 months worth on hand.
Comparing that projection to the inventory sheet above provides a ready reference as to what you have enough of and what you need more of. An additional column could be added, either showing how many months worth of a particular item you have or a simple check box to show you have enough of it.
Bug Out Plan
Your bug out plan should be written out and put in your survival notebook as well. When the time comes, you don't want to have to be depending on your memory, as the memory tends to fail at such times. Military and emergency response organizations always have their contingency plans written out and on file, ready to use when the time comes.
This means having a detailed written plan or even multiple plans, with all the necessary variation, as well as the necessary information to go with those plans. Your bug out route should include alternatives, just in case your intended route is impassible for some reason. All of that information needs to be noted down, in detail.
3 Second SEAL Test Will Tell You If You'll Survive A Crisis Situation
Likewise, if you have supply caches that you will use as part of your bug out plan, then make careful note of where they are and what's in them. Counting on your memory at times like this is dangerous. My basic rule of thumb is "If it's not written down, it doesn't exist."
Maps
Don't forget to include maps with your bug out plan. You want the most detailed road maps and topographical maps you can get for the area around your home, your intended survival retreat and the entire route in-between. If you can, get laminated ones or take them to a teacher's supply to get laminated. That way, you don't have to worry about them getting wet.
Local Sources for Resources
One of the big things that most preppers forget about is the vast amount of resources which are stockpiled in various warehouses in our communities. While these obviously don't belong to us, many of them could be useful in the right circumstances. If a true TEOTWAWKI event were to occur, then we would need all sorts of things; not just for ourselves, but for our communities.
Knowing where hardware stores are is great, but it's even better to know where the warehouse are that supply those stores. The same can be said for just about anything that we might need in a survival situation. If we ever face a true TEOTWAWKI event, the things in those warehouses could be what makes it possible to rebuild society.
It's not enough just to have a listing of these warehouse or other sources; you should have them mapped out as well. Chances are, your GPS isn't going to be working either, so you want to make sure that you can find what you need to, without using it.
Map of Water Sources
One of the most important resources to have access to is water. You should map out all the potential water sources that are within a reasonable distance of your home, keeping in mind that you may not be able to use a car to get to them.
The topographical maps I mentioned earlier can be handy here, as they can help you locate water sources that are not readily visible. Many times, canals and streams are hidden away, behind housing developments, where they aren't easy to find. You may very well have some of these sources close to your home and not even realize it.
Survival Ideas and Information
Anything you run across, which can help you survive, but you haven't learned yet should be printed out and put in a notebook. My wife is famous for this. She has bookshelves full of useful information that she's collected over the years; not just for survival, but for a wide variety of other things as well.
Anything you need to know is available on the internet. It's just a matter of finding it and printing it out. But rather than just printing the articles directly, I'd recommend copying the information into a word processor document, along with any pictures or diagrams, and printing it from there. It may not seem like much of a difference, but you'll actually get about twice as much text on a page that way, because you won't be wasting space used up for side columns and advertising.
You'll want to start some sort of index of this information, just about as soon as you start collecting it. it doesn't take long to have enough information printed out and stuck in your notebooks, so as to make it hard to find what you need. Organizing it by categories and indexing it can save you time later, when you need to find that information.
Recipe & Formula Collection
One important category of survival information is recipes and formulas for things we buy in the store today. How will you make soap, when the stores run out? How will you make shampoo? How about something to keep the bugs from eating up your garden or keep the cockroaches out of your home? there are countless products we use every day, which may no longer be available.
Don't just go the first level in collecting these recipes, either. Just having a recipe to make soap isn't enough. That recipe is going to call for lye. So where do you get lye if you can't go to the local hardware store to buy it? You'll want to dig deep, as you collect these recipes, making sure that you know where to find the components of the things you want to be able to make.
You should also collect food recipes as well. You probably won't be cooking with the same ingredients that you're accustomed to using and you probably won't be cooking on your electric stove. You'll need recipes that you've tested with your family and which can be cooked with what you're going to have available to you.
It would also be a good idea to collect recipes for the things you're going to need to have, which will eventually run out. Do you know how to make your own barbecue sauce? How about Ranch salad dressing? Can you make your own cheese? What do you do if you don't have any yeast for baking bread? There are many things we use in cooking every day, which may quickly become scarce.
How-to Collection
Another major category of articles and guides you want to collect is the whole area of how-to guides. This can include recipes and formulas, but it also needs to contain things like knapping arrowheads and making a bow out of PVC pipe. Anything that might help you survive, both in an urban and a wilderness scenario.
The basic rule of thumb here is that if you haven't done it enough times that you can do it without instructions, you need to have a printed guide to use. Making your own black powder once doesn't make you an expert. You need to make it a number of times, including coming up with your own sulfur and saltpeter, as well as making the charcoal, before you can actually say that you know how to make your own gunpowder.
This category, is the one which is going to take up the most space in your notebook, as most of these will be several pages long, rather than just a short recipe. But that's okay, as they will probably be some of the most useful pieces of information that you have in your notebook collection.
Then There's the Wilderness Version
Obviously, if you're going to bug out to live in the wilderness, you won't be able to lug along a collection of notebooks. But chances are, if you have to bug out like that, you're not going to need the majority of the information you have included in those. What you will need is information that can help you survive in the wilderness.
Most specifically, you're going to need information about making snares and traps, finding edible plants in the wilderness and natural medicines. Few of us have this information at our fingertips. I don't even have enough of it; and I've been at this for years. But what I do have is some compact references that I've made, and laminated, which are in my bug out bag and survival kit.
That way, I have that information readily available, should I ever need it.