The processed foods companies are going to love reading this article, for all the wrong reasons.
Now, I think treating wounds with sugar was a big thing during the Napoleonic wars, when soldiers were known for packing gunshot-wounds with sugar, until "medevac"; this old trick has to do with osmotic effect, or something along these lines. That if memory serves me well. I know, we live in the age of internet and search engines, hence everybody is smart nowadays, provided there's an internet connection available and a smart device at their fingertips,  but now and then it feels really good to have a classical education and to to be able to use it for practical purposes.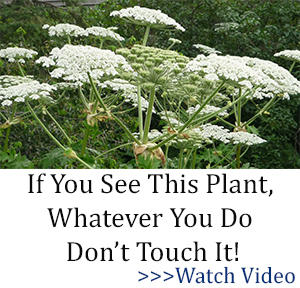 Rant aside, research kicks in, and after a few mouse-clicks, we know for a fact that sugar was used for treating wounds since like, forever.
In our particular case, forever means for thousand of years; in ancient Egypt, surgeons were known for using sugar for healing wounds faster, and what do you know: it looks like sugar's back in business with a bang. Old wisdom seems to be truer than ever, as physicians in Europe, and mainly in the UK, are working frantically at bringing back this ancient techique.
The thing is, after a series of trial tests were performed relatively recently, to no one's surprise really, the medical community was shocked to find out that "old folk remedies" actually work. At least sometimes. As I already told you in the introductory paragraph, yes, sugar helps with treating wounds due to its property of drawing water into itself. This is called osmotic effect in scientific lingo, and pedantically speaking, sugar is a hydrophilic material, as in it has affinity for water. Another way to put it is "sugar is hygroscopic".
How Does it Work Exactly?
Well, if you pour sugar over one's wound, it will suck water/humidity into its midst (the sugar, that is), thus keeping the bed of the wound dry, hence promoting new tissue to grow, which is kind of awesome if you think about it.
At the same time, this osmotic process dehydrates the microorganisms (bacterium) that are known to cause infections in wounds. Dehydration is as bad for nasty microorganism as it is for us, humans, as in it leaves bacterium fragile and weak (phase one), thus incapable of reproducing and all that. The next step is death from dehydration. We call this an antibiotic effect, with regard to pouring sugar over wounds.

Basically, what we're dealing with here is a "two for the price of one" kind of a deal.
And by the way, sugar is pretty cheap nowadays, and non toxic, as opposed to antibiotics. Moreover, readily available, as opposed to antibiotics. So, to sum it up, on one hand, you keep the wound from getting infected, and in the same time, you promote a faster healing process. It's win-win, right? And all it's done with sugar. Don't worry, our website is not sponsored by US Sugar Corporation. Incidentally, I am of the opinion that refined sugar is incredibly bad for one's health, hence I would only advocate for using sugar externally, as opposed to ingesting it. Keep in mind that ingesting sugar doesn't help with healing one's wounds by the way.
Moving along with our story, there's even a better way to treat wounds.
Sugar plus Oil, or Sugar plus Honey
Mixing oil or honey with sugar creates some sort of an ointment, which is applied on the wound as a salve. Another idea for keeping the sugar into place is by using petroleum jelly, that if you don't have oil nor honey available. These viscous substances are believed to help with improving the "sugar penetration" into one's wound, or something along these lines. Regardless of the theory, it just works, that's the lesson to be taken home after reading this article. And speaking of "it just works", since the devil is in the details, here are the details on how it works:
The best effect in treating a wound with sugar is to apply a basic salve onto the wound, and for best results, only maintain a loose cover around the wound. You must make sure there's no bleeding before applying sugar on the wound.
To avoid wounds from getting infected in emergency situations, you must sprinkle sugar granules all over the wound. Keep in mind that you'll have to perform this procedure three to four times a day, and before reapplying the magic treatment, you'll have to clean the wound thoroughly with water.
A very effective ointment can be improvised from povidone iodine (10%) and sugar. Applied on the wound, this mixture works wonders in terms of preventing it from getting infected and faster healing. Iodine is also a very efficient antibiotic, while the sugar will prevent further bacterial growth.  Also, this stuff doesn't sting at all, which is great for kids. It's important to remember to have clean bandages available in your survival kit (along with sugar obviously), and also to maintain proper hand sanitation during the "procedures". You can reuse cotton bandages after rinsing them with clean water and then boiling them for at least ten minutes. That's a cool "life-hack" for emergency situations, when supplies are scarce.
Here's a great video on how to use sugar to heal wounds. Enjoy:
With all these in mind, don't forget to add granulated sugar to your emergency survival kit, okay?
Sugar is cheap, and readily available. However, it will only work in its pure-granulated state. Besides making for awesome emergency medicine, you can use the sugar in your survival kit as a quick "energy boost", due to its huge calorie content. Just don't eat it all in one stand, alright?
Besides sugar, remember to pack enough bandages, both pressure and compression varieties, together with stuff that can be improvised to make bandages in case of emergencies (cotton-made clothing for example, like a T-shirt). And while we're at it, don't forget about iodine. Your survival kit must also contain rope or something that can be used to improvise a tourniquet, to stop that damn' bleeding before applying sugar to the wound. And yes, a suture kit would be nice, provided you know how to use it. Medical gloves, thermal blanket, a scalpel and pain medications are also to be considered.
Finally, how much sugar to pack, you asked?
There's never too much sugar, for some folks, but in this writer's opinion, half a pound would do it.
Bottom line: sugar is a powerful antibiotic/cleaning agent in a survival situation, and it's also incredibly cost effective. Here's a great video on how to use sugar to heal wounds. Enjoy:
I hope the article helped. If you have new ideas/comments, please use the dedicated section below.