One of the things I personally try to do, is take whatever advantage I can of any disaster that happens.
That doesn't mean that I rush out there with loads of supplies to sell at exorbitant prices; I'm not the kind to take advantage of another's misery. If I rush anywhere with a load of supplies, I would be giving it away, not selling it. Rather, I take advantage of the opportunity to learn what I can from those disasters. Each of them has lessons that we can glean, helping us to better prepare ourselves for when a disaster strikes at our own lives.

When Hurricane Harvey hit last year, it was a little too close to home. I mean that literally. There was one point in time where it was heading right for the area in which I live. But it headed north, plastering Houston and the surrounding area instead. That was close enough, as far as I was concerned. But it was close enough to be a real eye opener for me.
The California fires have reinforced some of the lessons I learned from Harvey.
In particular, these two events have shown the need for supply caches. I have always balked a little about the idea of storing some of my stockpile off-site, even though I knew the need for it. But in both cases, any supplies that preppers living in those areas would have had, would have been lost, not doing them the least bit of good.
The idea of losing everything to a natural disaster is one that we tend to ignore. Instead, we prepare as if everyone else will lose everything, but we'll be okay, because we have prepared. But the reality is that any preppers living in Paradise, California were just as bad off as everyone else in the city.
That is, they were as bad off as everyone else, unless they either had a prepared survival retreat or a supply cache located outside the area destroyed by the fire. Those preps would have helped them survive the aftermath of the fire, giving them food and other supplies to use, as they tried to put their lives back together. Of course, a lot would depend on what sorts of supply caches they had and how well they were stocked.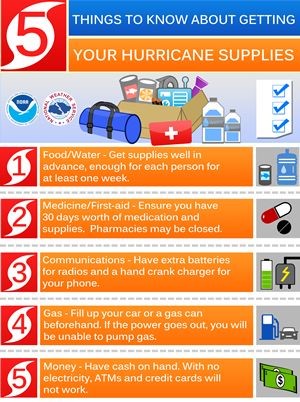 Herein we are faced with a bit of a controversy. On one hand, it is more efficient to co-locate supplies in a central location, where they can be counted, organized and maintained. But there is a lot of danger in that. If something happens to that location, everything can be lost.
Just look at Pearly Harbor on December 7th, 1941. Thinking that we were a neutral party in the ongoing war, the admirals in command of Pearl didn't bother to disperse their assets, as is done in wartime. Therefore, when the Japanese attacked, the Navy's deadliest ships, the battleships, were nicely lined up in what was known as "Battleship Row," making them an ideal target. Even if a Japanese dive bomber missed the ship they were attacking, chances were that they would hit another.
We lost billions of dollars worth of ships and other essential military resources, as well as thousands of lives of trained sailors and airmen, because our Navy was operating at a peacetime footing. But as we can clearly see, it only takes minutes to change from peacetime to wartime.
The same can be said about our war against disasters.
While some disasters, like hurricanes, give us ample warning they are coming, there are others, like earthquakes, which may not give any warning at all, even with all the technology we have deployed to provide ourselves with early detection.
Living on a peacetime footing, in a war against forces that can switch to a war footing with no notice is a sure way of losing any battle. And in this "war," there may not be a second chance. We have to be able to survive the first attack, or we may not survive at all. One of the ways we can do that is to decentralize our survival plans, even while we keep our home as our main survival retreat.
The Survival Retreat
The best solution is to have a prepared and stocked survival retreat, in addition to having our home prepared to be used as a survival retreat. I used to think that having a prepared survival retreat was enough, eliminating the need to have my home as well prepared for survival. But what if something happens to my retreat? I may have to bug in, even though my primary plan is to bug out.
This means splitting my stockpile between two locations, or better yet, creating two mirror-image stockpiles. Granted, that's a whole lot more expensive; but it can be done, if it is done over time. In a time of disaster, if I am forced to move from my home to my survival retreat, I will need to take as much of my survival stockpile with me as possible. Fortunately, I have a trailer I can use for this.
I realize that many people can't have a prepared survival retreat for financial reasons. To be honest with you, I can't either, although I am hoping to start building a cabin, perhaps as soon as next year. But not having that cabin doesn't mean that I can't have a planned destination for survival and build a stockpile there. It is easy and cheap to rent a storage space in a remote town and build a stockpile there. Then, if you are able to buy or build a survival retreat later, you'll have the supplies you need to have, in order to stockpile it.
Building a Remote Survival Stockpile
So, what should be in a remote survival stockpile? The quick answer is anything that you have at home for survival. But there are also a few items that you might want to consider, which you don't necessarily need at home.
I'm going to operate under the assumption here that you don't have a prepared survival retreat somewhere, and that's why you're establishing a remote survival stockpile. If that's the case, it is essential to make sure that you have everything you need to have, in order to survive. When I say that, I mean everything that you would have in a bug out bag as well, as you may be forced to leave home without it or lose it along the way.
Lots of non-perishable food

Cookware for the food

A camp stove that will run off of gasoline (not propane)

Water purification system of some sort, which will last long-term

Water containers – perhaps collapsible

Some water

Fire starters – lots of fire starters

Basic survival tools – knife, axe, saw, shovel

Tools for building a shelter

Tent – preferably something larger than just a backpacking tent, such as a cabin tent

Air mattresses and sleeping bags

A cart of some sort for moving your supplies

Bicycle for transportation

Medical kit (trauma kit), over the counter medicines and antibiotics

Prescription medicines needed by family members for chronic conditions

Personal hygiene supplies, including toilet paper

Ammunition
As you can see, there are some items in this list, which you may not have at home. They are there, to meet the needs you'll have, trying to survive without your home. You don't need a tent or sleeping bags at home, because you have a house and beds. But we have to assume that you'll arrive at your bug-out location with nothing.
Granted, you're going to leave home with everything you can carry. But that doesn't mean you won't have to abandon your vehicle, somewhere along the way. While we can always hope that you'll be able to drive the entire distance, that's not something that can be counted on. Since it can't be, it's important to ensure that your cache has everything you'll need.
It's also going to be important to be able to move those supplies from your storage to wherever you end up setting up camp. Hence, items like the bicycle and cart. Carrying everything isn't efficient and even if you arrive in your vehicle, there's no guaranteed that you'll be able to get fuel for it.
Additional Caches
While the remote stockpile will be your main resource for survival, if you are forced to abandon your home and bug out, it's not a good idea to keep all your eggs in one basket. The more caches you can prepare, the better.
Granted, this can get expensive, especially if you try to duplicate that same survival stockpile in another location. But that's not what I'm talking about. The chances that your home and your remote survival stockpile are both destroyed are slim, as you will probably locate the survival stockpile in a different area, where it is not subject to the same risks.
My bigger concern here is you having enough supplies to make it from home to your bug out destination. The average bug out bag only contains three days worth of food. How far can your family walk in that amount of time? If you have small children, probably not anywhere near far enough.
With that in mind, you need to have additional supply caches ready, to get you from your home to your bug out destination, assuming a worst case situation where you are forced to walk. Each of those supply caches needs to have enough food and other essential supplies to get you to the next supply cache, with a day's extra, just in case. 
So, what should be in these additional supply caches?
Enough food to last three to five days (depending on what you can carry)

At least one water purifier (such as a Lifestraw)

Fire starters

Toilet paper

Any personal medications needed by family members

A small amount of ammunition
The idea here is merely to replenish any supplies that have been used in getting from your home or from the last supply cache to this point. This cache is merely to provide you with enough supplies to get you to the next cache or to your survival stockpile.
Since we're talking a small amount of supplies here, this sort of cache can probably be prepared in a sealed five-gallon bucket, which can be buried. Just make sure that nobody sees you bury it and that you have at least two separate sets of landmarks that you can count on. That means landmarks that won't be damaged by fire or flooding.
Even if you don't need everything in one of those caches, you will probably want to dig it up and take the contents with you. Your other option is to take what you need and rebury the rest, so that you have it available as an emergency cache if you are ever in that area again.