My dad owned an old gas tractor, and I remember he used to do occasional repairs to maintain it in good condition since it was the main workhorse on our household for many years. It was a piece of art designed and constructed with quality workmanship and materials, and he used it for fifty years.
Nowadays, when it comes to doing hard work jobs on your homestead, compact tractors are the preferred choice for many since they come in various models with all sorts of economic features and power that help you get the job done.
Powerful diesel engines, various attachments, and implements for any job you can think of, and advancements in electronics or safety can all be combined to create the perfect "work mule." It is no wonder that these futures make the average tractor ownership twenty-plus years, and I've never heard about anyone regretting the decision of purchasing a compact tractor.
In this article, I will give you a few reasons why you should consider getting a compact tractor, regardless of whether you pick a new or a used one. There are many uses for it that can become a real-time-saver on your rural property, and here are my top ten reasons why this investment is worth it.
Also, if you ever decide to buy a used tractor, I will give you some pointers to help you make a smart choice and safe purchase.
Reasons for getting a compact tractor
Handling material
A compact tractor equipped with a loader will help you move large quantities such as compost, soil, rocks, gravel soil, and pretty much anything you need to be moved. A front-end loader matched with the tractor's capabilities is a necessary attachment if you are regularly dealing with back-breaking jobs. Not only does it help you save money in outside labor costs, but it also makes your job much easier and faster.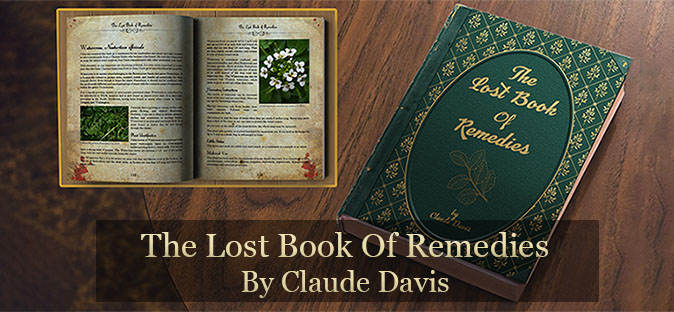 Posthole work
If you want to put in a new fence or perhaps if you're going to build a pole shed, a compact tractor equipped with a three-point auger attachment is the tool you need. It will save you a lot of manual labor and back-breaking work. Even if it's a one-time project, you don't need to buy the posthole auger since these attachments can be found at various rental facilities for a reasonable cost.
Snow removal
If you live in an area where snow is a constant ordeal and you have to regularly clear snow to keep roads open, it makes sense to get a compact tractor. Since both front and rear snow blowers can be attached to the power take-off of the tractor, your days of shoveling snow will soon be over.
When it comes to snow removal, you can equip your tractor with a front loader and have a rear-mounted snow blower so that you can move snow in tight areas around your home or around other buildings on your property and still handle driveways.
Clearing trails and brush mowing
A compact tractor equipped with a heavy-duty mower is the perfect power tool to help you open trails through the woods or clear fields with overgrown brush or weeds. Couple the tractor with a rough-cut mower, and you will be able to deal with saplings and brush up to one inch in diameter and keep your property maintained.
Doing landscape work
If you need to deal with landscaping projects, using a compact tractor will help you cut the costs of such projects regardless of whether you're doing landscaping for a new or existing property. Even more, you can work at your own pace and control the timeline of your projects as you wish. All sorts of attachments can help you deal even with the most complex landscape project.
Garden tilling
If you want to prepare your garden or perhaps expand it, all you need to get the job done is your tractor and a tiller. There are all sizes of tillers that can be matched to your tractor's size, power, and capabilities. You can take on all sizes of garden plots, from the average family's garden plot to commercial-sized gardens. With the right implements, chores like spring preparation or fall clean-up can be completed quickly and effortlessly.
Preparing food plots
I know a few people that use their tractors to create and maintain various wildlife food plots to attract deer to their properties. You can use the compact tractor regardless of making your property a good place for hunting or animal viewing. Certain attachments like multipacks, discs, or small plows will make your job a lot easier. For spreading seeds and fertilizer, you can use a three-point rotary spreader.
Maintaining your driveway
You need to keep your driveway in good driving condition on the homestead regardless of the season. Your compact tractor equipped with the proper implements comes to the rescue once again. Mounting back blades on the three-point hitch helps you keep your driveway in excellent condition, while a box scraper attachment can be used to level or backfill low areas.
Maintaining stables and livestock enclosures
A compact tractor can be easily maneuvered inside buildings due to its smaller size, which provides a great advantage to those raising livestock. You can use it to clean out stalls or stables with ease. The tractor loader can also be used to move manure piles, and if you equip it with a manure spreader, you can fertilize your fields easily and save a lot of time.
Hay production
You can bale your hay if you get hay implements for your compact tractor if you are raising livestock. You will save a lot of money if you have land available and decide to make your hay. Even if you have just a few horses or cattle, purchasing bales can be costly, and it adds up over time. It would be smart to make your bale and save some money in the long run.
Tips for buying a used tractor
A tractor can be a costly investment, and many folks may not have the budget for buying a new tractor. For those lacking the money to buy a new shiny tractor, getting a used one is perhaps the best financial decision they can make for their homestead.
A used tractor will provide many years of productivity and help you get tough jobs done. You can get it at a lower cost, and there are wide inventories you can choose from. Even reputable sellers have a great selection of used tractors that perform well and have features improving their efficiency.
If you purchase a used tractor, you don't have to go through a loan approval, a registration process, or deal with availability holdups.
Here are some things you should consider if you decide to buy a used tractor:
Consider what type of job you will be using it for
As you've seen in this article, there are many jobs a compact tractor can handle. By knowing what position you will use your tractor for, you will purchase one that can handle the toughest jobs. If you want to put it to work daily, you must pick one to handle crucial tasks. Also, if you know what you need it for, you can avoid overpaying for a piece of machinery that has too much power than you need.
The size of the tractor is one of the key features you need to look at when buying a used one. The size plays an important role in how efficiently you can maneuver it, how much power it offers and how well it can complete various tasks. For example, if you plan to use your tractor for farming and agriculture tasks on a large field, you may need to get a bigger one. However, if you need it for a smaller worksite, you may want to get something that fits in tight spaces and can take sharp turns with ease.
Think about the attachment and accessories you may need
Some used tractors can come with various accessories and attachments, while others may have a limited selection of accessories. Think about what type of accessories you require and figure out if they are compatible with the tractor you want to buy before you make the purchase. Depending on how good an offer you're making, some sellers will add the accessories or attachments for a few extra bucks.
Figure out who was the previous owner
Any second-hand machinery purchase should provide a history of who owned the tractor and what they used it for. By knowing its history, you will determine if the tractor was utilized for heavy workloads or used extensively in its lifetime. This information can alert you to a beaten-up tractor, and you may want to look for other options.
Look at the body and tires
The overall appearance of the tractor can provide signs of wear on a closer inspection, and it can tell you if it was poorly handled if it's beaten up, and perhaps, close to its end. Check the tires for cracks or bulges since these are signs of extensive wear. Tires are expensive to be replaced, and you need to make sure they will last for a few years until they need to be changed.
For example, you can measure the tread depth and then compare your measurements with the ones of brand new tires (information usually available on the manufacturer's website) and figure out how long they will last before you have to replace them.
The engine is the hearth of your tractor, and you need to figure out if it's in good condition. Lift the tractor's hood and start the engine. Once the engine is running, check for leaks from hoses, engines, or hydraulics.
I know someone who used to bring a mechanic stethoscope every time he had to buy used machinery for his farm. He would hold it to the engine block to listen to knocking or scratching sounds from the engine cylinders. Maybe it's a good idea you do the same if you find a tractor of your liking.
Check the articulation point
Do a visual inspection of the articulation point to see if it has been greased and look for any metal shards. If you find any, that's a clear sign there was no regular maintenance done on the tractor. You can also start the tractor, drive it back and forth and listen for knocking sounds that may indicate a problem with a transmission slip.
After driving the tractor back and forth, make sure to turn it left and right. If you feel any wandering or looseness in the steering wheel, it means that the pins need to be greased or the hydraulic cylinders aren't functioning correctly.
Check the hydraulic system
If you see any loose seals or leaks in the hydraulic system, these are signs that the hydraulic tank or the outlets can be damaged. Also, make sure there are enough hydraulic outlets with appropriate power and auxiliary lines to handle the attachments you plan on using.
The cab can also provide clues of how well the tractor has been maintained. A dirty interior is a clear sign the tractor was neglected. Check all the electronic components, the receiver, and anything else the tractor might be equipped with to ensure they are in good condition. Also, check the hours of operation while you're inside to have a good idea if it will need maintenance soon.
Request the maintenance log
A used tractor should have a maintenance log and inspection lists that will help you figure out how it was used and what types of repairs were performed on it. Request any documentation available that will help you get a clear picture of how the tractor was maintained.
Concluding
Owning a compact tractor is an excellent investment because it will help you achieve pretty much any labor-intensive work you can think of without the need for additional manpower.
Even if you lack the money to get a new one, there are still used models available from reputable sellers that will help you accomplish any task you can think of for years to come. Hopefully, this article will help you figure out if you need such a piece of machinery and help you make a smart purchase when you're looking at used tractors.