Anyone who has been around prepping or survival for any length of time knows about bug out bags.
Chances are, you've seen at least a dozen lists of what you should have in that bag, in case you're forced to bug out suddenly. If you've been able to, you've probably built your own bug out bag, taking the best ideas from each of those lists and combining them together to make something that you feel is the best.
If you've done that, I've got some good news and some bad news.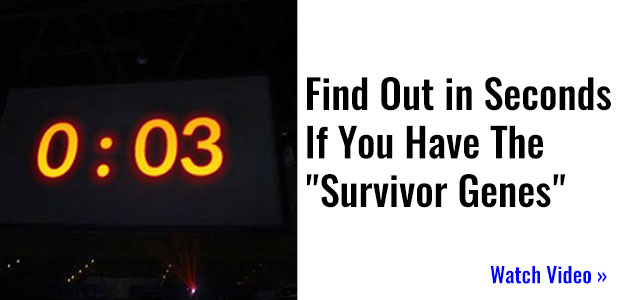 The good news is that you're ahead of at least 98% of the population. Nobody really knows how many preppers there are in the country, but it's generally believed to be between one and two percent. On the other hand, the bad news is that your bug out bag, no matter how good it is, isn't enough to ensure your survival.
You've probably heard a bug out bag called a 72 hour bag. This comes from the idea that it's supposed to be enough to keep you alive for 72 hours. While most of the survival gear that you have in your bug out bag will last far longer than 72 hours, the limiting factor in most cases is food. The typical bug out bag only has enough food to last 72 hours. After that, you either need to resupply or be somewhere that you'll have food to eat.
Actually, you can go considerably longer than 72 hours without eating; but there are consequences for that as well. But the more immediate question is, where did this 72 hour time frame come from in the first place? Who decided that you're only going to need three days worth of food?
That idea came from FEMA and can be readily found on their ready.gov website. The idea behind it is that FEMA works under the fiction that they can get emergency relief in place in 72 hours. Based upon their past performance, I'm not too sure of that; but that's what they say.
So if all you're planning for is surviving until FEMA comes to rescue you or until you can make it into a FEMA emergency shelter, than all you need is your typical bug out bag. In fact, you don't need as much as I and other survival writers say, all you need is the basic equipment that FEMA has on their list. But if you're planning on surviving on your own, then that 72 hour time frame is totally unrealistic.
Of course, you can put more than three days worth of food in a backpack, as long as the rest of your equipment is light. Backpackers do this all the time, carrying a week's worth of food with them as they travel. If they can do it, you can and I can too; we just need to make sure it is lightweight food.
Make Your Bug Out Bag Specific
The first rule of any bug out bag is to make it specific to the need.
That might actually mean that you need to have more than one bug out bag, if you have more than one bug out plan. It also needs to be specific to your needs. If you take medicines for some chronic condition, then your bug out bag needs to have those medicines in it. If you don't know how to use a certain piece of equipment, then there's no sense in carrying it along.
Your bug out bag has to reflect your plans.
If you are planning on bugging out to your cousin's home, who lives out in the country, then you need to have what you'll need along the way. That's considerably different than packing a bug out bag for disappearing in the wilderness and spending the rest of your life there.
If you're planning on living off the land, then your bag better reflect that. You'll need weapons to hunt with, materials for making snares, fishing gear and a guide to edible plants. Make sure you have enough of each of those things. One box of ammunition isn't going to keep you eating very long. Nor are two fishhooks and one bobber going to keep you fishing for the next year.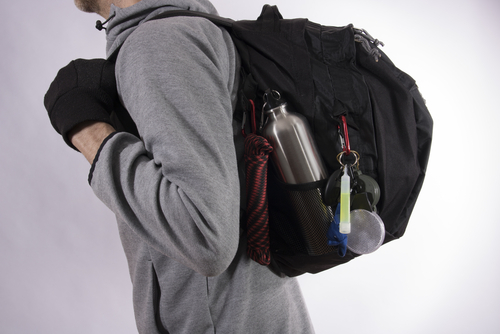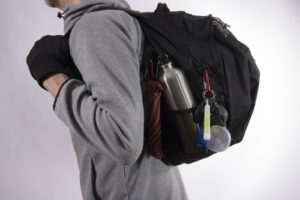 Resupply
If chances are that you're not going to be able to make it to your survival retreat with the food you can carry, you need to have thought through and developed a means of resupplying your food and other expendables.
One such means is to establish supply caches, which you can use to restock your bug out bag, along the way. These need to be located close enough together to ensure you will make it from one to the next, without running out. Ideally, you want to plan on getting to your next cache a day before running out, just in case something goes wrong along the way.
There are two basic types of caches.
The kind I'm referring to is what you need to have in order to resupply. That means it should contain consumable supplies, such as food, medicines, water purification, fire starters, ammunition and TP.
The other kind of supply cache contains more survival gear and is intended for use when you find yourself in a survival situation where you don't have your bug out bag or survival kit. At least one such cache would be useful, close enough to your home and work to reach it, in the case you are forced to bug out, without having the opportunity to return home for your bug out bag.
Going Beyond the Bug Out Bag
The other way of alleviating the limits of a bug out bag is to not limit yourself to only a bug out bag.
Most of us are planning on bugging out in a vehicle, when and if we are forced to bug out. That gives us enough room to carry a whole lot more than what's in our bug out bag.
But, and again I say but, if you're going to bug out in a vehicle, you have to plan on the possibility that you will need to abandon that vehicle at some point in time. Carrying along an extra hundred pounds of gear and supplies that you have to abandon down the road really isn't going to help much. You've got to have some way of carrying all that stuff, if you have to leave your vehicle behind and continue on foot.
This means having something with wheels, which you can use to carry the weight of that additional equipment and supplies, while you provide the motive power.
Some possibilities for this are:
A grown-up version of a child's wagon (they use these for gardening)
A wheelbarrow
A bicycle with some sort of pack to carry your gear and supplies, rather than you (you would push the bike, not ride it)
A stroller (not the best choice, but workable in a pinch)
A backpacking trailer (there are several different versions of this you can find online)
Whatever you choose to use, make sure that it has wheels which are large enough for negotiating rough terrain. Two wheels are better than four on rough terrain and one is better than two, although that single wheel can be hard to manage. If it has inflatable tires, it would be a good idea to foam-fill them, so that they won't go flat if they are punctured.
My dad had something he built for hunting, which I've always thought would be ideal for use in a bug out. He called it his "mule." It looked like a stretcher that two men could use to carry a wounded person. This was mounted over a single bicycle tire, so that the tire carried the weight. There was even a hand brake for use by the person on the back end. His "mule" would carry a few hundred pounds, making it possible for two men to haul a full-sized mule deer buck out of the mountains.
What to Take
If you're going to be taking along more than what the average bug out bag holds, the next question any of us needs to ask, is what should we take with us?
This is just as important as what's in our bug out bag, as we may very well have to move it with muscle power.
Food – Obviously the first thing to take along is more food, the more the merrier.
Water – If you're in an arid part of the country, add a couple of gallons of water to that load, even though it is heavy.
Clothes – Most bug out bags don't include clothing. A few outfits of rugged clothing means that you don't have to keep wearing the same dirty stuff all the time. Add a coat, hat and gloves to this pack as well.
First-Aid – A good first-aid or trauma kit is essential, but most bug out bags have a tiny first-aid kit. You should have enough to treat a major injury, like a gunshot wound or broken arm.
Tools – If you are planning on bugging out to the wild, you need to have better tools than a wire saw and a hatchet, to build a more permanent shelter. A bow saw, full-sized axe and machete can make it much easier to build.
Weapons – You are probably already planning on carrying your personal weapon, but using a cart gives you the option of carrying more. I'd recommend taking along a bow for hunting, as well as more ammunition for your firearms.
Snowshoes – If you're in an area where you are likely to have heavy snowfall, a pair of snowshoes can make traveling in the winter much easier.
Keep in mind that you might lose all this at some point in time. So you should always keep your bug out bag packed and carry it with you, rather than loading it on your cart. That way, if you do lose your cart to bandits, a flash flood or it falling over a cliff, you'll still have the basic equipment you need to have, in order to survive.