Whatever reason makes you want to go on an outdoor adventure, you ought to pack the correct gear to avoid ruining the journey.
You can never be too prepared; here is a list of some useful gear to carry on your next outdoor adventure.
A Guide to Your Outdoor Packing List
When you decide to go for an adventure, you might be so excited that you forget essential backpacking gear that is why we have gathered a list of items that will make your packing effortless.
Consider Essential Backpacking Gear
Outdoor adventure requires one to move through various locations which mean that all the essential items are in your backpack. Carrying heavy items on your back for a long distance is tiresome that is why you need to consider a pack that distributes the weight evenly.
Some people prefer suitcases because they provide more space compared to backpacks, but they are conspicuous and too large to carry on an outdoor adventure.
To make the trip more enjoyable, have a smaller bag for those adventures where you don't want to carry your luggage.
What is the Location and How is the Climate?
Before you throw everything from your closet to your backpack, you need to know where you will be traveling and the climate of that area. Whatever you pack should mirror the location of your backpacking trip. You need to consider this especially if you will be traveling abroad because the seasons vary it could be summer in your country but winter in other parts. This will guide you to know whether to pack umbrellas or light clothes. If your adventure entails different seasons, pack lightly but include items for all weather.
Ultralight Backpacking List
Stay light – just carry the essentials!
The destination will determine the traveling essentials you require. However, there are common items that all adventures require. The list below will guide you through packing the essentials.
Choose the Right Clothes
Your backpacking trip destination will determine the kind of clothes you require. When you are traveling to an area during winter pack your winter coat even if it might be heavy on your luggage. It would help if the coat were waterproof to ensure maximum warmth. While traveling to sunny locations invest in a light jacket that would be convenient in case there were sudden showers. If you decide to travel to areas that experience regular rains remember to carry a heavy-duty jacket that can double as a raincoat rather than packing an umbrella which would take up a lot of space.
Footwear
Since this is an ultralight backpacking list, the fewer shoes you pack, the light your luggage will feel. It might be tempting to pack shoes that look good, but they might not be designed for outdoor activities. Hiking boots and comfortable gym shoes are suitable for hiking and day adventures. Prepper survival advice is to pack comfortable shoes that you can wear for long distances and extended periods in case you get lost. Ensure the shoes you pack won't make your adventure uncomfortable.
Compass
A compass is survival equipment because it helps you to navigate through unfamiliar environments. It is lightweight and can fit in pockets and your palm. Although you might prefer to use your phone or GPS devices, these run out of power and might leave you stranded. On the other hand, an old school compass will work without power or batteries. This device will not only show directions, but it also shows where you need to go.  It is a bad idea to carry your phone on a hiking trip because it could get lost.
Survival Equipment
Equipment such as lamps, knives, and bug spray should be among your list of essential backpacking gear. A headlamp will allow you to hike at night through the forest or mountain. It can be dangerous to trek at night without light not only do you risk stumbling into wild animals but you could break your bones, fall into ditches or drown.
Multi-purpose knives are essential in your survival equipment list because they help you to chop food and to clear brush, and act as weapons.  If your outdoor adventure includes hunting, you can carry your best compound bow as there will be enough room to practice and enjoy your activities. A compound bow can also act as a weapon.
Every prepper guide for outdoor adventure includes bug spray. Exploring nature not only refreshes your body and mind but it can also leave you with nasty bites or infections. Bug repellants will keep insects from biting and stinging. Some bugs have poisonous stings and could kill you within minutes. Sometimes, it would take weeks for symptoms of a bite to manifest to prevent this apply bug repellent every time.
Water and Emergency Supplies
Staying hydrated is crucial for any outdoor activity!
When packing your traveling essentials, remember to include a reusable water bottle. This is necessary to keep you hydrated during your outdoor activities. Water hydrates and provides energy especially when hiking in hot weather.
Emergency supplies should include a first aid kit packed with medical gloves, gauze, bandages, antibiotics, scalpel, and soothing ointments. These supplies will be useful in case of falls, bites, and cuts. It is necessary to clean wounds and cover them to prevent infections. Other essential emergency supplies include a duct tape to help you fix patches on your tent or gear. You should also include a hand sanitizer to keep your hands clean in case there is no water at your location.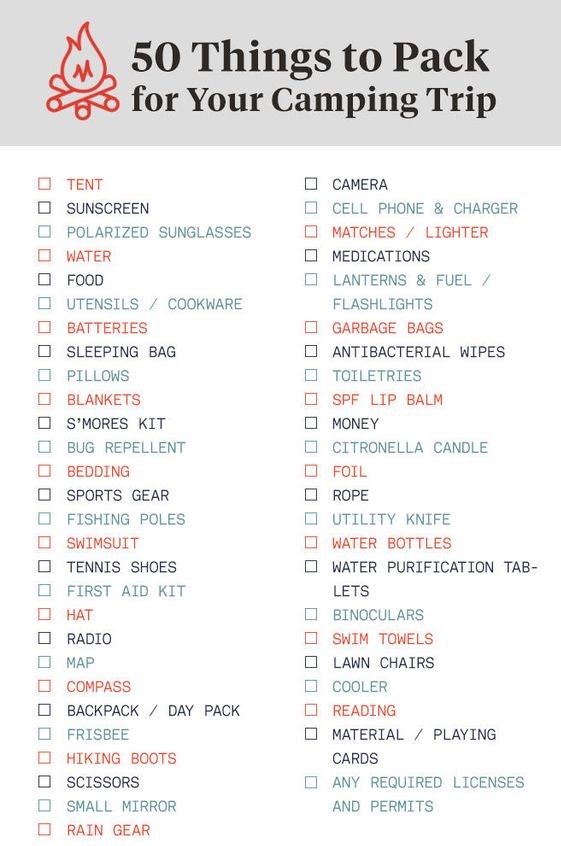 Electronics
Electronics should be among your traveling essentials; however, whatever devices you choose to pack depends on where you are going. Cell phones are crucial for communicating with your loved ones especially if you travel alone. The best part of carrying a phone is that it can act as a camera for you to document your adventure. A cell phone will help you to call for emergency services in case of accidents or if you get lost. Sometimes during summer forests catch fire and pose a threat to both people and animals a call would save your life especially if you are unfamiliar with the location. A waterproof phone would be convenient especially in humid conditions. iPods and headphones are not necessary, but they will keep the journey enjoyable.
You might be so focused on your ultralight backpacking list that you forget small items like chargers. Remember your phone won't function without power and it might take you a while to find a shop that sells a charger that is compatible with your phone especially if you are in a different country.
Toiletries
Toiletries such as toothbrushes, deodorants, soaps, and sunscreen will be available in pharmacies and malls, but it is necessary to pack yours. This is because the items available might not be familiar or might cause adverse side effects to you. Toiletries will keep you clean and prevent diseases caused by unhygienic conditions; these should be your first prepper survival items on your list.
Insurance
Although nobody plans for accidents and emergencies, it is necessary to be prepared by carrying your travel insurance card. Going on an outdoor adventure requires you to hike along steep hills, forests, and climb mountains which pose a lot of dangers to the adventurers.
Travel insurance covers your medical expenditure which could cost a lot in other states or abroad. This insurance also covers the loss and theft of your luggage as well as disability and death occurring during the trip.

Vaccination and Other Medication
Some states require you to be vaccinated before traveling to prevent you from infecting others or getting infected. When traveling to such destinations remember to carry health documents as proof of vaccination.
If you are allergic to any animals, plants, or pollen, you should pack anti-allergens because it would be difficult to avoid these things in your outdoor adventure. Visit your doctor for other medicines such as painkillers. If you suffer from any condition that requires you to take medication regularly ensure that you get a refill because you might lack this in the country or state you are traveling for your adventure.
Important Contacts
Although they are not survival equipment, contacts are necessary especially when you intend to undertake dangerous activities such as mountain climbing. Make a list of important people in your life such as parents, siblings, and spouse and include their emails and phone numbers. In case of accidents, this list will help the authorities to contact your family. This also helps in case your phone gets lost or the battery dies because you can use a phone booth and refer to your list to ensure you dial the correct digits.
Identification
Carrying your identity card and other documents that reveal your identity should be among your traveling essentials. Keep these originals, and the copies separate so that in case of theft you will still have essential documents. Carrying these documents should be in your prepper guide to ensure that you do not get stuck in a foreign country or state awaiting identification from your country's officials.
Conclusion
Outdoor adventures help you to discover new places and interact with different people. For your trip to be memorable and comfortable remember to carry essential backpacking gear.
What is the one item you cannot go hiking without? Please share your thoughts with us.