When disaster hits close to home, you have basically two chances of surviving it.
You can both hunker down and wait for things to get back to normal, or you can bug out to safety. Regardless of what you choose to do, your preparedness plan will require some traveling. Knowing how to do so properly becomes a significant safety factor for you and your loved ones.
In a world where the rule of law no longer applies, traveling from point A to point B becomes a difficult task, and you need to prepare for such a challenge.
If you have no idea how to get to your bug out location or how to get back to the safety of your home, you will end up wandering in the wrong place. This may lead to unpleasant interactions (if not fatal) with the less civilized members of our society.
As a first rule for every escape plan, the major cities and highways should be avoided at all cost, and you need to plan for alternative routes so that you can reach your destination without delays. Highways are the first options for the masses, and they will get jammed in no time. Even more, if Martial Law is declared, the Army will set up checkpoints on every major highway. To be on the safe side, always avoid routes with large populations.
Vehicles and routes
One thing you also need to take into account is to have more than one vehicle you can use for escaping. Most folks have a bug out vehicle (the family car), and they believe that's all they need. Not many prepare for a plan B and traveling on foot is the main alternative when they get stuck in traffic or if their vehicle of choice breaks down.

I recommend including a bicycle or a motoped in your escape plan if possible. Such means of transportation will help you cover greater distances without major issues. You won't get tired, and it beats the alternative of walking, considering that most people are not in shape to do so. If you haven't practiced walking longer distances and if you don't know your physical potential, chances are you will be caught up by the people doing the same.
Now when it comes to your car being used as a bug-out vehicle, you should keep in mind that fuel may be hard to come by and you must have enough to cover your trip and some more for unpredicted detours. Also, make sure you can defend your car since others may look for working means or transportation, or they can simply target your vehicle just because it has fuel.
When you equip your car with supplies, you need to arrange them according to what your escape plan involves. You should know what you are willing to sacrifice if you are forced to use your second  transportation vehicle. There's no way you will be able to carry everything on your bike, considering that you bug out bag is the main priority. You will be forced to sacrifice some of your supplies to gain better mileage and maneuverability.
One suggestion I can give you is to bury your supplies or camouflage them if time is on your side. You can always return and retrieve them later on when things calm down.
Speaking of hiding your supplies, some people from my network told me that they have a bicycle hidden somewhere along their escape route and some extra supplies. In case their car breaks down, they have an alternative, and it also provides them with the peace of mind needed to withstand such journey.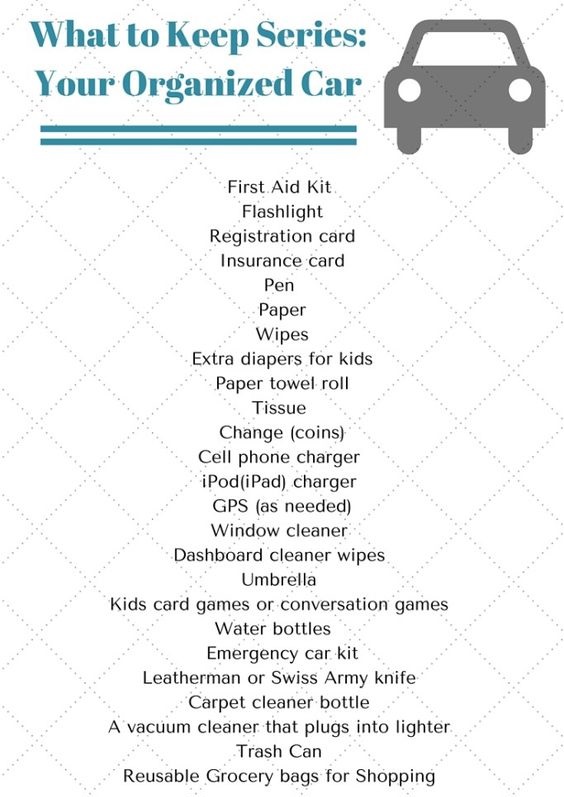 Traveling schedule when SHTF
One important factor to keep in mind is to avoid traveling during the day. Most people will be highly active during the day, and you will get caught up in the middle of it. Also, during daylight, you will be seen from a long distance, and you can easily become a target. Not to mention that once you have to deal with one or two attackers, the commotion caused can attract a higher number of people.
Traveling by night is the best option, and even though it may be slower, you will be much safer if you plan for it.
You may say that most of the looting takes place during nighttime, and you are right. However, if you know how to travel when SHTF and how to avoid commercial areas, you should be alright.
One thing you need to take into account is that nighttime travel requires for you to see where you are headed. Using a flashlight or a headlamp is not ideal since it can give away your position, and you will become an easy target. My recommendation would be to get your hands on a night vision device (NVD) since these items are less costly than they were ten or twenty years ago.
Such a device will make a huge difference when moving at nighttime. One thing you should consider  when picking an NVD is their classification. There are four types of generation, the fourth being accessible only to the military. You can pick a 2nd generation, digital NVD since there are many models available on the market at affordable prices. Do your own research before buying it and make sure it has a field of view as if you were looking with your normal eyesight and that it has extra magnification.
Another thing you should consider when traveling at night is the proper timeframe to do so. I recommend moving between 1:00 AM and 6:00 AM since that's the time when most people rest and REM sleep is in full effect.
Traveling undetected during nighttime requires a bit of knowledge and some good practice. For example, you should learn how to avoid silhouetting yourself. If you move past an object, you must do whatever you can to avoid going over them. For example, if you must climb over a barrier, you need to keep your body level with its top to prevent detection. Also, you should avoid silhouetting yourself against the skyline when you cross hills or ridges.
Setting camp when SHTF
No matter how much distance you can cover, at some point, you will have to set camp to get some sleep. In our case, this needs to be done during the day, and there are some things you need to acknowledge.
You should avoid making a campfire if you travel when SHTF because the smoke will mark your position. If a campfire becomes a must, learn how to make a hidden campfire.
Make sure you consume only the supplies that are ready to eat to avoid making a fire for heating and food preparation.
Always have an extra, functional layer of clothing to protect yourself from the cold. If you have only one change of clothes and you get wet, you will be forced to make a campfire to dry your clothes. This takes time, and as I said previously, it will give away your position.
Your camping site and bug out vehicle should be properly camouflaged. Use a tap to hide your camp and vehicle to make them less visible. Depending on the pattern of your tarp, you may have to put some branches on top of it.
Someone from your party should stay on guard while the others rest. Take turns to avoid being exposed to sudden attacks. Be vigilant, but also make sure everyone gets enough rest.
If you are forced to hunt or defend yourself, do so cautiously. If possible, avoid firing a firearm and use bows, slingshots, knives, traps, and any other item that won't draw attention. If you fire your gun, after the conflict is over, pack up and move as quickly as possible.

Supplies and their weight
Water is heavy and bulky, and yet, we have to carry it if we want to survive for more than 3 days. A good alternative is to map the lakes and river along your route. Having these water sources nearby will take some load off your back, and you will concentrate your efforts on purifying the water. A water filter or some water purifying tablets takes less space in your BOB, and it will also be lighter.
One thing is worth mentioning regards the bugging in people, those that have nowhere to go. Even for them, bugging out may be an option at some point if their house is no longer safe to host them.
In their case, getting out and scavenging for supplies will  become a major concern at some point. If you bugged in and you have enough supplies chances are you could avoid traveling WSHT for a few months. This depends from case to case, but there are some guidelines that even bugging in folks should follow when traveling.
For those living in the city, the nighttime travel is required, and an NVD is a must-have item. Cities are much more vulnerable and dangerous when SHTF. In case the power is still on in the city, and there are light sources present, you have to always stay out of sight.
The chances are that it may take two or three months before you are forced to leave the safety of your house and gather supplies. During that "leisure time," you should have more than enough time to map the city and take its pulse. Listen carefully and write down the time tables when your city is alive and most active. The goal here is to establish patterns and windows of opportunity to get out of your home unnoticed.
Scavenging for supplies when SHTF
This activity represents a high risk for both types of preppers, and there are a few rules that need to be followed.
Always start with a close-range when you scavenge for supplies. If you know your neighbors and if you listened to what was going outside, you should have a pretty good idea of which neighbors left first. Those houses or apartments need to be targeted first. One should increase the range only after such targets have been cannibalized first.
As you increase the range, it will take more time to get back home, and you will be exposed to danger for longer periods of time. Always calculate the time you need to scavenge a location and never rush. The last thing you want is to stumble in the dark and make noise or injure yourself.

The backpack you are using for carrying supplies should be well divided, and you need to have some layers to stack between the supplies you collect to avoid making noise. The food cans dangling in your backpack will draw a lot of unwanted attention. Pack light and make as little noise as possible.
Proper footwear and light clothing should be considered as you need to move quickly and undetected. Avoid obstructive clothing and shoes that make noise.
Traveling in the city when SHTF is challenging since noise, shadowing and silhouetting are your worst enemies. Keep in mind that in the city, there are a lot of corners. Your shadow may extend around the edge of a building and draw attention.
The many light sources available will make it easy for others to see your silhouette against the light if you don't pay attention to your surroundings. Not to mention the trash piling up that forces you to  watch your step if you travel when SHTF. You can injure yourself, or you can make noise that will alert others.
A quick recap
Traveling when SHTF requires proper preparation and a lot of consideration from your part. Here is a reminder list:
Always know your route, regardless if it's an in or out route. Even more, it's required to have alternative ways of traveling when SHTF.
Nighttime is indicated for traveling if you want to avoid the masses.
Stay away from highways, major meeting points, and areas of interest (shopping areas, pharmacies, banks, etc.).
Plan for a backup in case your BOV of choice is no longer functional. A bike or a motoped are ideal options for bugging out.
Avoid creating light sources such as campfires or using lanterns or flashlights.
Avoid making noise by layering your supplies properly and by using footwear and clothes intended for easy movement.
Learn how to stay hidden in the dark since such tactics require a little bit of knowledge and a lot of practice in the field.
Plan your supplies to last. What cannot be carried should be hidden, and if you are forced to scavenge for supplies, be smart about it.
Concluding
Traveling safely when SHTF is a challenging effort, and few people will manage to stay undetected and ahead of the masses.
If you live in a densely populated area you should consider the suggestions listed in this article and build your escape plan according you your needs, location, and environment. You never know when you might be forced to evacuate, and it's better to be safe than sorry.