We've all been hearing about the forest fires in California; a problem aggravated by drought and a lack of sufficient water for firefighters to use.
Damage has been in the billions, maybe even in the hundreds of billions, with the town of Paradise totally wiped off the map. Twelve-thousand homes and buildings were destroyed in that town, and as of this writing, the mission number over 1,000.
This is nothing new for California, a state which is plagued by forest fires every year. But it is probably the most devastating year for forest fires the state has experienced. For the residents of Paradise, it has clearly been the most devastating.
Could it have been prevented? That is yet to be determined by investigators. Could some of those who died have survived? Most likely, had they made the proper preparations and decisions.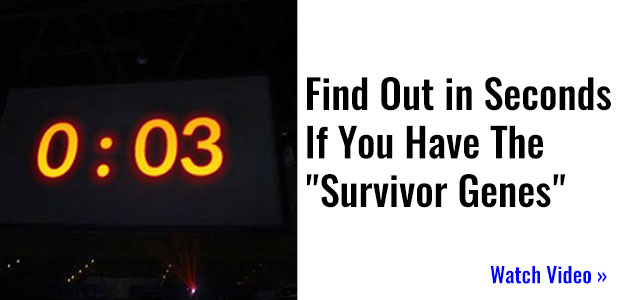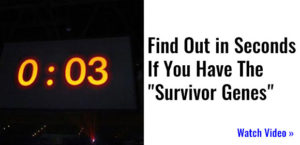 Could the town of Paradise been saved? I believe so. Natural forces, like fire, are powerful, but they follow natural law. They are therefore at least somewhat predictable and measures to minimize damage can be put in place.
One of the things that has made this situation so devastating is that it happened in California. I grew up in Colorado, where forest fires were also commonplace, especially in the summertime. Every year, there were several members of my National Guard unit who worked the whole summer as firefighters, battling forest fires.
But there's a huge difference between the two states, their motivations, their policies and their actions. Pretty much everything in California is driven by politics, some of the most leftist politics in the nation. This political stance puts nature before people, every time.
Remember the issue over the Delta Smelt a few years ago?
Hundreds or possibly even thousands of farmers in Southern California were driven out of business, due to drought. Not because there was a lack of rainfall; they always have a lack of rainfall in Southern California. Rather, it happened because the water stored up in the state's enormously expensive reservoirs was released to protect the habitat of the Delta Smelt, a feed fish, rather than being sent to the farmers that the reservoir system had been built to provide water for.
That's California for you. People take second place to nature and citizens take second place to illegal aliens. Measures which could have been put in place to protect towns like Paradise aren't implemented, because it requires cutting trees.
I appreciate nature as much as anyone. If I could afford it, I'd be writing you from a cabin, hidden in the woods someplace. But nature is here to serve mankind, not the other way around. Yes, we should do what we can to preserve nature for future generations and we should avoid wasting natural resources; but not at the cost of human lives and property. That's going a bit too far.
What Could Have Been Done?
There has been a decades long battle in California between the logging industry and environmentalists. To the environmentalist, cutting of any trees is criminal, as it harms the environment and the natural habitat of wild animals. It doesn't matter that heavy forestation is a hazard, spreading fires faster and farther. It doesn't matter that thinning the forest can ultimately save more trees, as the fires won't spread as much. It just matters that evil men (in their eyes) are cutting those trees.
One of the most effective ways of stopping forest fires is to cut fire breaks. This is nothing more than an area which has been cleared of trees and underbrush, denying the fire the fuel it needs. Any fire burning up to that point will stop, simply because it can't go on.
In a state like California, it only makes sense to cut firebreaks in the forest, so as to save as much of the forest as possible. Properly planned, they can even be cut in such a way as to appear somewhat natural, like a clearing in the woods. That is at least attractive and the grass that grows up in that area can provide feed for the deer and other wildlife.
Should a forest fire threaten the area, the grass can be burnt off, without putting the forest at risk. It's much easier to control a grass fire, putting it out when it gets near the forest, than it is to put out a forest fire. That effectively stops the fire from spreading, unless the wind is strong enough to cause the fire to jump across the open space.
At a minimum, putting such a fire break around towns and cities, to protect them, seems like a sensible move. In the case of Paradise, it is one that could have saved the city, along with many lives. It might even be possible to do so at no cost to the taxpayer, allowing logging companies to clear the area as part of their normal operations. Cooperation between the state government an industry would, in this case, be beneficial to everyone.
What if You were in Paradise?
Amongst other things, this situation provides one more illustration as to why none of us can count on the government protecting us. If we are not ready to protect ourselves from whatever might come our way, we are likely to end up in the same shape as those poor people did. Even those who lived have had their lives destroyed, as insurance won't cover everything they've lost.
But is there anything they could have done, to ensure their own survival and the survival of their homes? The simple answer is yes, but it would be extremely difficult.
Just as fire breaks can be made to protect communities from spreading fires, so can fire breaks be made to protect individual homes. One of the reasons why that fire spread through the city so quickly, was the proximity of the houses to one another. The Universal Building Code only require that the foundations of homes be ten feet from the property line, with the possibility that the roof overhangs the foundation by several feet. That's not enough room between houses to prevent the spread of fire from one home to the next.
It appears that California's building code might even allow for homes to be closer to one another, looking at the photos of the burned out city. But that doesn't matter. It is clear from the photos, that whatever space there was between the homes, it wasn't enough to stop or even slow the fire. Firefighters didn't stand a chance of saving the city, once enough homes were burning.
The only chance that anyone in that town would have had for protecting their home, would have been to own enough land, that they could have built their home in the center of it, with enough separation from other homes to protect it. A wide lawn could have provided the same protection to their homes, as the firebreaks I was talking about a moment ago.
With the high cost of real estate in California, it is unlikely that many people could afford to build their homes in such a way, as to provide themselves with a realistic fire break. About the only people who would have had that much space, would have been farmers.
Time to Bug Out
With the inability to create a fire break, the better option is to bug out, and do so before everyone else does. A forest fire is not a good time to be stuck in a traffic jam.
I've always held to the position that it is better to bug in, than bug out. At the same time, I've also said that when your home becomes untenable, it's time to bug out; don't wait. Do it as soon as you need to. That way, you've got the most possible time to gather the critical things you need to take with you, as well as get away before the streets become filled with traffic.
This means having a complete bug out plan in place, to include a destination and the route that you are going to take. Your route should include alternates, just in case you can't take your primary route the whole way. Any properly created bug out route is going to have multiple alternates, to the point where the map looks like a lopsided spider web.
I'm sure that some of the missing people from the Camp Fire, are preppers who got out of Paradise before it was too late. If that's the case, they will show up soon, probably far from their homes. While they will have lost their homes too, they will be much better off than those who weren't prepared.
One thing you have to be thinking, when you bug out in a situation like this, is that you may never get to return to your home. As the people living in Paradise learned, it doesn't take much to destroy all you own. So, there are a few extra things that you should be thinking about, as you prepare your bug out.
Supply Caches – You should always have some sort of supply cache(s), far enough away from your home, so as to not be destroyed by any disaster that strikes your home, won't destroy the cache. At the same time, you really don't want to have to travel much more than a day to reach it.
Cash – The best survival supply item to have in such a situation is a good stockpile of cash. We all tend to think in terms of TEOTWAWKI events, where cash won't have any practical value. But we are more likely to be confronted by a natural disaster, where cash will be necessary to provide whatever our families need.
Valuables – If you have any valuables, such as jewelry, precious metals, antiques, and collectibles, you need to consider taking them with you, so that they are not destroyed. Granted, that is not as important as the basic necessities for survival, but those valuables can probably be converted to cash, helping your family to survive.
Paperwork – Be sure to have all your family's critical paperwork in order and on-hand. This includes such things as birth certificates, marriage licenses, property deeds, car titles, educational records, medical records and professional certifications. Scanning these items and putting them on a thumb drive is a great way to take them with you, without them taking up a lot of space.
Items with Sentimental Value – It is easy to get carried away with this category, so you might find yourself having to be brutal with yourself (not with others) in your selections. Even so, every family has a few items that are of special sentimental value. If you can fit them, taking them along can provide comfort for your family. Again, a thumb drive can be helpful, as pictures can be scanned in and saved, allowing you to take a lot, in a little space.
Pets – Whatever you do, don't leave pets behind. That could be a sentence of death for them. If you can't take larger pets with you, at least let them go, so that they have a chance of escaping on their own.
Electronics – Laptops, tablets and smart phones will help you rebuild your life, wherever you go, especially if they contain information that you use in your work.
The key here is to remember that this bug out, as opposed to a TEOTWAWKI bug out, is about getting your family to safety and rebuilding your life. That may sound like a TEOTWAWKI but out, but the big difference is that you won't be going into an area that is affected by the disaster that caused you to leave your home.
Surviving the Fire Itself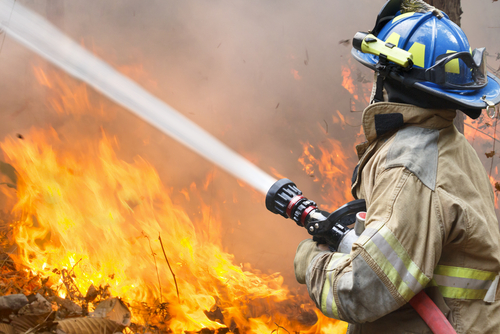 One of the big reasons to bug out as early as you can is to avoid the fire itself. Forest fires do not burn evenly, but rather follow terrain and vegetation. It is not uncommon for the fire to nearly surround an area, then burn inwards. Being stuck to traveling on roads just increases your chance of being trapped in such an area, cut off from before and behind, if you wait too long to bug out.
Your number one defense against any forest fire is getting out of Dodge as quick as you can. That's got to be your focus; so do everything you can to accomplish it. But what if you can't? What if your information is inaccurate and you find that you are cut off? What do you to then, so that you can survive the fire?
There are two major concerns with any forest fire; the fire itself and asphyxiation.
Fires consume oxygen, putting off smoke and carbon monoxide, both of which can kill you. So you not only need to avoid the fire itself, you need to be sure that you can breathe.
If you can't outrun the fire or find a way around it, you must take both of these concerns into account in determining your survival strategy. This means finding a place where you can sit out the fire, allowing it to burn around you, without touching you. At the same time, you need a low place, where you are likely to be able to find oxygen that has not been consumed by the fire. This combination can be difficult to find, so you don't want to wait for the last minute.
Some of the best places you can find to sit out a fire in the wilderness are:
Rocky Areas
If there is a rocky slope or even a rocky outcropping nearby, that's a good place to sit out the fire. Rock doesn't burn, at last, not at the temperature of a forest fire. So you can be relatively safe in the middle of a rocky area, especially if it is fairly large.
However, being in a rocky area does not guarantee your safety, especially if the area isn't all that large. You want to watch out for tree branches that overhang the area, as well as dry brush or grass that could be in it. These can carry the fire to you. The fire may even come to you on the wind, if it is a windy day. Fires have been known to leap as far as 100 feet, in a strong wind.
Always shelter in the downwind side of any such area. Whatever wind exists will drive the wind before it. This means that sparks and flames will come at you from the upwind side. As the fire works its way around your safe space, there is no chance of it coming at you from the downwind side. Keep low to the ground, so that you can avoid the smoke and find oxygen to breathe.
Bodies of Water
The last time I checked, water still doesn't burn. Maybe that's why firefighters use so much of it. Lakes, rivers, ponds and streams can all protect you; even a swimming pool or water tank for cattle. Any body of water has the potential of protecting you from the fire; the larger the body of water, the better.
But there is danger is sheltering in the water as well, as water will draw the heat out of your body. If you stay in it long enough, you could end up with hypothermia. So you want to make sure that you don't go far enough out into the water, that you can't stand up in it. If you are suffering from even early stages of hypothermia, you may have a hard enough time swimming to survive.
Underground
While not as good as either of the other options I just mentioned, sheltering underground is an option that should not be ignored. A culvert running under the road, a natural cave or even the basement of an already burnt-out building can provide you with shelter, although there is some risk involved.
The big risk here is the proximity of the fire to your body. Obviously, we're not talking the fire being 100 feet away, but perhaps within 10 feet. That means you'll feel considerable heat from the fire; but as heat rises, you will have some protection from it. Covering yourself with an emergency rescue blanket could help improve this.
The real advantage of this location is that you are more likely to find oxygen down low like this, than you are at ground level. Hopefully there will be enough to last you through the fire burning overhead, so that you can come out victorious.
Walking Through the Fire
Perhaps the most dangerous option available to you, besides just sitting still and allowing the fire to find you, is to try and walk through it. While most forest fires cover wide areas of land and will have areas which are blazing infernos, there will always be areas where there is little to no fire, due to a lack of fuel. Finding these areas may be difficult, but if you can find one, you can actually walk through the fire line.
One such place might be a meadow. While the meadow itself will burn, that's a grass fire, not a forest fire. You can stamp a grass fire out with your boots. So it is possible to stamp out a small area that is burning and walk through it, unscathed. Once on the other side, you're safe, because there is nothing left to burn.
Dousing yourself with water, if possible, makes this much safer, as the fire has to evaporate the water, before it can try to burn you or your clothing. But even then, look for the places with the least amount of fire, to minimize the risk of being burned.
If you don't have water available, covering yourself with something fireproof or fire resistant can help, like a canvas tarp. Even covering yourself with a blanket can help, as the blanket can be thrown off, if it begins to burn. That blanket would then act as a shield, protecting you, even though it would be consumed in the process.