Many people don't put much thought to what will happen in the future or what may suddenly happen to them.
They live day after day, enjoying the present moment, not really knowing what tomorrow will bring.
While this can be nice, being prepared for anything takes away some of the fear and you can face tomorrow knowing that no matter what happens, you are ready. Your family will be protected and in good hands. Nothing and no one will be able to harm you.
Getting everything ready for the disaster is a good idea because it helps you feel more at peace, more aware of the world. However, staying on top of things for an extended period of time might be a bit more difficult than you hoped for. Life gets in the way and you feel like you never have time to do what you really want to do.

Prepping is the act of being ready to face anything that comes, whether it's an economic crisis, a power outage, or any adversity someone might encounter. It's about coming up with solutions that allow you to adapt to the situation and thrive. Those who want to be prepared should focus on prepping in effective ways to avoid apathy or making poor decisions. But how do you achieve that?
So many things happen on a daily basis that don't allow you to work on your preparedness. You fear you might end up with more trouble than you hoped for because preparing never seems to end. There are procedures, supplies, getting everyone coordinated and building plans on different versions of situations. This is why you need to become more effective. Effectiveness can help you finish everything on time so that you are peaceful when the time comes to protect yourself, your family and your home.
The following 7 suggestions should help you become a highly effective prepper.
1. Stay Organized
When disaster strikes, it's natural that there will be chaos of varying degrees around you. Being organized can greatly enhance your chances to survive and thrive, especially in scenarios where you only have a few minutes to get prepared and go. It's important to not only be organized in terms of response plans, but also for your preparedness kit. Have an inventory of your items and replace them when they are expired. Keep your kit where it will be needed but also have some backup items stored elsewhere should your kit not be accessible.
Practice your plans several times – for example, repeat them on a monthly basis so that every member of your family has a good idea of what they should do in case of the disaster. Practice several different plans – your plan A might not work so having backup is useful. You can also update your plans every time your day-to-day life changes – for instance, if your son starts taking karate classes, you should change your plans to show him what to do if he's at a karate class when something happens. Keep one kit in your car at all times and one in your home. You can also keep one in your office, just in case, if you have enough space for that.
2. Stay Mentally and Physically Fit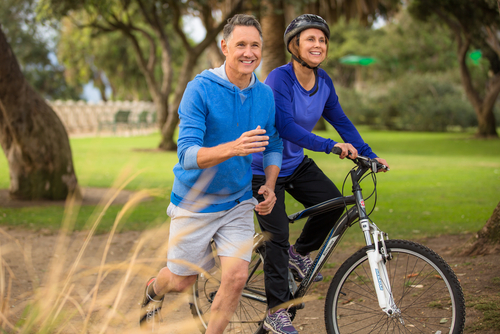 It's vital to be physically and mentally fit to be able to survive and help others during hard times. In terms of physical fitness, consider participating in activities that would improve or maintain your physical strength. This will help keep you both fit and healthy.
Mental fitness is also crucial to staying alive and staying healthy. Susan Walsh, a health blogger at Ukwritings and Boomessays[1], suggests that you "find a confidante, discuss what your problems are and solutions and increase your resiliency. Don't keep everything inside but talk it out instead."
In general, you should focus on exercising regularly. You should run every morning to stay in shape and be fast when you need to, take some kind of a combat class – for instance, boxing, karate, jiu jitzu and so on. There are many different options so make sure you pick the one that suits you best. This will help you because it's an extra skill you can use in the time of need. Your family should also take similar combat lessons. It's best if they all take different classes so that as a unit, you have a wide variety of skills on your side. This way, each family member will be able to protect themselves until you arrive. You should also insist on shooting lessons for each family member – unless you have really small children. But there should definitely be several people in your family who know how to shoot because you might not always be there to protect them.
When it comes to mental health and fitness, you should find a group of people who have the same feelings about the future as you do so that you can exchange ideas, concerns and so on. Sometimes there is nothing better than being a part of the community and talking it out.
3. Perform Continuous Risk Assessments
To be a successful prepper, perform regular risk assessments to find out the risks that are relevant to you and your region, and how likely they are to occur. For example, if you're in a landlocked region, you don't need to prepare for a hurricane. Consider what weather phenomena are most likely to happen where you live and work, what's the economic and political climate, and what are the risks to your income. This shouldn't be done just once and forgotten about, but continually review and reevaluate these risks. Keep a journal of your thoughts and current situations in your area. Keep a close eye on the politics and dangerous situations in the world as well. You never know from where the attack could come. Follow all of the most important politics channels and websites and make sure that you track the pollution n your area as well so that you can promptly react to any spikes.
4. Keep Your Head Out of the Sand
In the same vein as the previous point, don't ignore the risk assessments. Many people are aware that disasters may occur, even what type of disaster specifically, but refuse to acknowledge when it's actually happening. Follow local news, weather, and current events to find out what's going on. Furthermore, Sophie Clarkson, a preparedness writer at Essayroo[2] and Stateofwriting, says: "Avoid bad situations such as less safe areas after dark, especially in unfamiliar cities. Always be aware of your surroundings and other people's activities around you."
Being aware of your environment is a good thing that will allow you to react sooner and faster.
5. Don't Try to Do It All at Once
To be an effective prepper, allocate a portion of your time and income to cover all possibilities, and make sure that as time goes by you're always more prepared than you were before. You don't have to do it all at once but create a plan to increase your preparedness slowly but surely. Prioritize the items you need by importance, and focus on different areas every month. This will help you stay motivated instead of feeling overwhelmed by the scale of your ideal preparations.
For example, kits are very important so that's the first thing on your list. Get certified for gun ownership as well and obtain a trusted weapon. Always have some shelf-stable food ready. Aside from that, add to your collection every month. Build a plan each month for a different situation. Have a definite amount of money which you spend on this specifically and don't stray from your goals.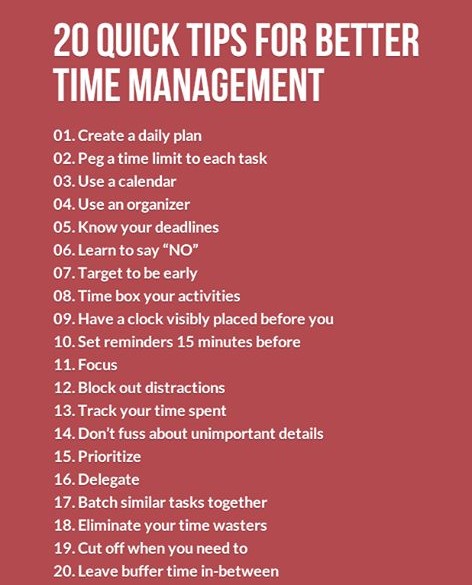 6. Never Stop Learning
Preppers continuously learn more to try to improve themselves. To be self-reliant it's useful to always learn new skills, especially those that can increase your likelihood of survival, and basic needs of shelter, water and food. If you want to learn more, look for online courses, local college or cooperative, or join a community of other like-minded individuals. The more you learn, the better your chances become at surviving any situation!
Educate yourself on living in nature, for instance – what are the poisonous plants, which one could serve as food, how to hunt small animals, how to fight off predators and many more things. Learn how to fix your car yourself, no matter what the issue is. Learn how to send secret messages and teach your family to do it as well.
7. Do Something
This is perhaps the most important aspect of being an effective prepper. When things are moving quickly and you have to make split-second decisions, it's easy to be overwhelmed or have self-doubt which leads to lack of action. It's easy to stay inactive and fall into the habit of ignoring what's around you. Unfortunately, this is not helpful for survival and it's infinitely better to be a prepper and have only achieved in preparing some of the above than to have prepared nothing at all. It's never too late to take action!
Being prepared is the best thing you can do for your family and yourself. Keep in mind that you need to always be alert and aware of your environment and the world in general. Follow these tips to become more effective prepper.

Resources
[1] https://boomessays.com/pay-for-essay
[2] https://essayroo.com/assignment-help-australia