After a natural disaster hits your area, there will be wreckage everywhere, and chaos will take over.
When you hear cries for help, the time to act becomes critical, and you need to have the proper tools to act fast. Building a disaster tool kit will help you stay safe on the go or at home, and you will put to good use your must-have pieces of hardware.
Since the dawn of human civilization, people managed to improve their way of living with the use of tools. It's perhaps one of the main things that separated us from animals. Having the right tools at the right moment helped us build and develop the world we live in today. When a natural disaster hits, having the proper tools on hand will make the difference between life and death.
To give you a quick example of why having the right tools in reach matters, let's consider a flooding scenario. During a flood situation, waters may rise faster than you would expect, and people will seek refugee higher and higher in their homes. In the majority of cases, most of them will seek refuge on a second floor while others will go for the roof or the attic. Unfortunately, the ones seeking refuge in the attic will often drown because they don't have a way of escaping. They don't have the tools to break out of the attic, and they get stuck up there waiting for help to arrive.

The thing that bothers me the most when it makes to making plans and preparing for the uncertain future is that many of the survival experts seen on TV or publicized in the media don't cover the post-disaster topic as they should. To be more precise, the rebuilding or repairing tasks that come after a natural disaster gets little to no coverage at all. This is surprising for me since, as a nation, we have the rebuilding process deeply embedded in our DNA. No matter what hits and how hard it will affect us, "we will rebuild."
Moving on, here's how you can start to make your tool kit and put together a basic collection of emergency tools to keep your family safe and be as effective as possible post-disaster.
Starting with the basics
When people think about a tool kit, the first thing that pops up in their mind is actually a toolbox. It is the place to store your tools in and the main item that assures portability, ease of use, and proper organization of said tools. While getting a big toolbox with all sorts of compartments may be a good idea for some, you also have to consider the fact that nothing is more appealing to a thief than your shiny toolbox. Your toolbox will become an irresistible temptation for those struggling to deal with the situation a natural disaster has caused or for those trying to make a quick buck (by selling tools that are in high demand).
If you aren't sure you can secure your toolbox properly, I recommend packing your tools in a dusty old backpack or use the frame from an old mountain backpack and improvise a carrying support using a tarp or a dry plastic box. You can pretty much use anything you can think of that would allow you to have your hands free and assure good mobility. There's no telling how much distance you will need to cover carrying your tools, and you need to be able and do so freely.
The gear you need
Every basic tool kit you build should allow you to handle a very wide range of tasks that will definitely present themselves when a disaster hits. The best advice I can give you before listing the tools needed is to not cheap out on the tools you buy. Inferior quality tools will become dead weight and soon enough, junk, after a few uses. To avoid spending a lot of money, and affect your monthly budget, buy one quality piece each month, and you will have something that will last for generations.
Before you start buying your tools, you should consider your safety first. You will need to invest in some safety gear for your disaster tool kit. During a disaster, it is common for people to get injured, but this ordeal continues after just as well. There are all sorts of debris that can cut you, puncture your body or worse. Consider the following gear for your own safety.
Hard hat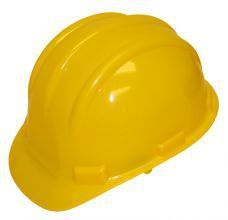 Debris can fall on you once you start pounding with a sledgehammer or when you get to chopping or cutting tasks. To avoid any head injury, my advice would be to wear a hard hat. It is an inexpensive construction helmet that will help you keep your head on your shoulders. When doing cleaning work, falling branches are a common problem, much more than you would think. Keep a hard hat in your truck or disaster tool kit and you won't regret it.
Gloves
There will be a lot of rubble cleaning and manual work after it hits the fan. You want to keep your hands safe and nothing does the job better like a pair of leather work gloves. Having a pair or two (someone always wants to borrow one) will help you work without worrying about splinter, abrasion or dirt. Just remember to pack an extra pair for who can give a helping hand.
Anti-puncture pants
A pair of trousers that provide puncture protection to your lower legs and thighs are also recommended. There will be a lot of pointy items sticking out from the debris and iron bars or glass can cause you serious injuries while moving around. I personally have a pair from CutPro and I'm very pleased with their products.
Knee pads
These are essential for a post-disaster cleaning scenario because you will often have to crawl your way in and out tight spaces. There will be a good amount of kneeling and working close to the ground, and you will need these to protect yourself from injuries. I recommend choosing surplus military kneepads because they are sturdy, and frankly, quite cheap.
Work boots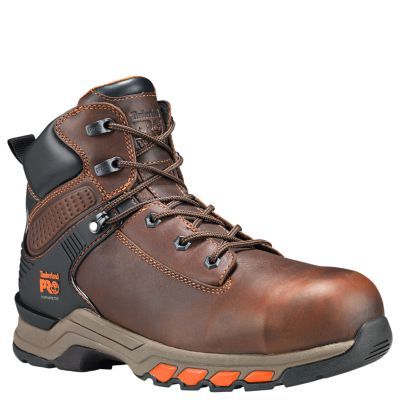 Walking on construction materials and making your way through rubble will put a lot of pressure on your feet. At this point, your feet are the most vulnerable parts when walking on unknown terrain and surfaces. I recommend getting a quality pair (never cheap out on these) of safety work boots with a proper lacing system. A good pair of work boots will help you stay on your feet and will get you where you need to be.
Cleats
These are somehow ignored by a lot of people and they don't take into account that they might have to work on slippery surfaces. Oil spills and other liquids will affect your balance, and you need on stay on your feet. They will be even more helpful if you have to do repair work on an incline like a damaged roof. For a few bucks, you will stay hooked to the surface you are working on and you won't slip and break your neck.
Now let's look at the must-have pieces of hardware your tool kit should contain.
Sledgehammer
Most parts of your home are made from concrete and wood. If the situation requires it, you will have to use brute force to go through. All these hard materials could block your way and if no electricity is available for power tools, a sledgehammer will help you do all the work.
Prybars
If you need to crack apart nailed beams or lift tangled rubble, then a prybar is the right tool for the job. Always keep a large crowbar handy to use the power of leverage to your advantage. For small spaces, you may also want to get a couple of smaller ones.
Sturdy hammer
For a complete job, I suggest going with a framing claw hammer. Besides packing a good punch, it's also useful to remove large nails without too much effort. To be on the safe side, I also have a ball-pen hammer since it's useful to bend metal or crack things open.
Pliers
A good set of pliers is a must-have for any handyman, not only for post-disaster cleanup. Get something sturdy that can also cut tangled wires and don't cheap out. Don't buy knock-offs because you will regret it. I can tell you from experience that using cheap pliers is a frustrating experience, and it can quickly decrease your morale.
A good set of screwdrivers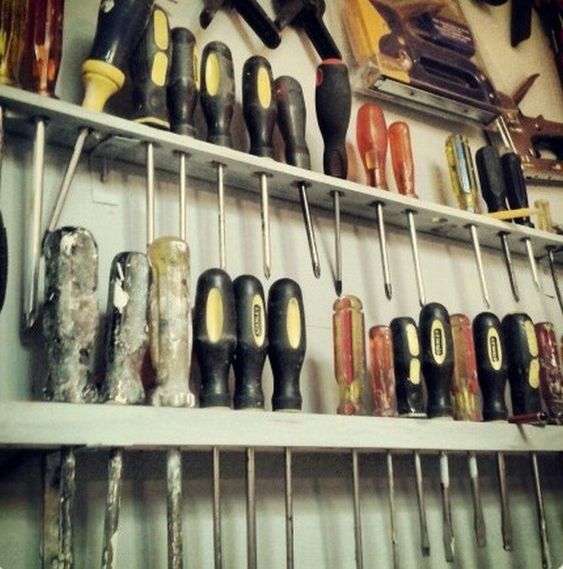 Get a set of good, sturdy screwdrivers with both flat and Philips head tips. It will help you disassemble things or do light repairs for your other tools. There are all sorts of jobs that may require a good screwdriver, and unfortunately, there's never one in sight when you need it.
Adjustable wrench
A water line bursting during a disaster is a common issue. An adjustable wrench will help you shut off the water valve, and you will avoid flooding the house. Not to mention that a loose bolt or two will also be quite common during such times. Get yourself a one 10-inch and one 12-inch adjustable wrenches to handle almost any bolt or nut that needs attention.
Cutting tools for tree work or similar jobs
Every powerful storm leaves downed trees everywhere. Large canopies will block your way and you won't be able to work properly. In 90 percent of cases, a good chainsaw will get the job done if there's no fuel shortage. If that's the case, you will need axes and hatches for cutting jobs or chopping wood. For other similar work, also think about getting a 12-inch bow saw. All these tools will work your muscles, but they are your best alternative to save fuel.
Shovel
Shovels of all shapes and sizes will come in handy when clearing debris. Even a basic snow shovel can help you scoop out mud and sludge. For thigh spaces and other restrictive working conditions, I recommend getting a foldable shovel. You will be able to fold it to a convenient size, not to mention that it won't take too much room in your tool kit and it will be easier to carry it.
A tarp, some rope and duct tape
There are entire books written on how to use these items, individually or in conjunction, for survival necessities. These items should be part of any emergency kit, regardless of its intended use. There are countless ways you can use such items and it's always better to have them on hand.
This Timeless Collection of Forgotten Wisdom Will Help You Survive!
You should have at least 2-3 tarps that you can use to cover holes in the walls, broken windows, roof holes, etc. These are a temporary solution until you are able to rebuild or repair the damage.
Some common, yet overlooked items
Making a disaster tool kit has its own limitations and you won't be able to carry everything you need (or want) in your emergency kit. You will need to set aside some items and keep them in your garage, shed or other locations that provide easy access after a disaster. Some items are often overlooked and you will be glad you stockpiled them.
Super-size garbage bags
I can stress how much these will come in handy. Also, you have to assume that most of your stuff will end up being junk after a natural disaster. Unfortunately, that's the reality. There will be a lot of cleaning needed and heavy-duty garbage bags will be valued items.
The best part of keeping such items is that you can improvise various usages for them. From a plastic bag, you can improvise a rain poncho, a ground tarp and even make primitive shelters. Using the duct tape we mentioned above, you can turn any garbage bag in waterproof covers for anything you need. Get a couple of garbage bags and fill them with clothes or soft materials and voila! You now have a sleeping mattress. These are items in high demand after a natural disaster hits, so make sure you keep some in your disaster tool kit.
Five-gallon buckets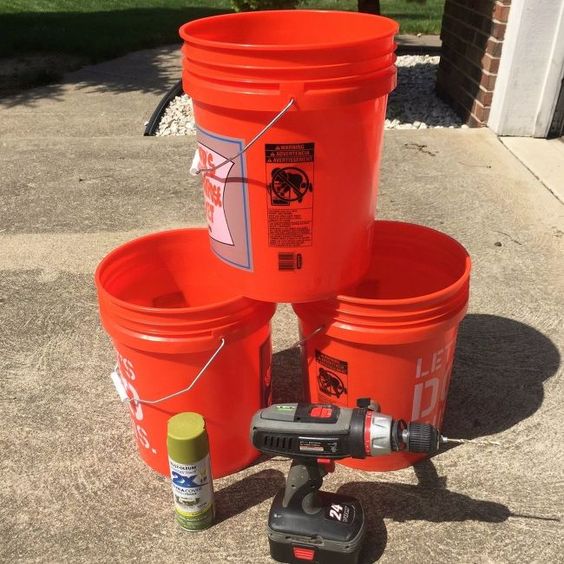 Ah, the good old five-gallon bucket and it's many uses! These are a lifesaver and they are great for hauling anything you can think of that fits in them. It will help you keep your stuff safe and dry when you clear the debris. You can use them to wash items in them and you can even give yourself a sponge bath using a five-gallon bucket if there's no other option. The uses of a five-gallon bucket are limited only by your imagination.
Plastic bottles, jugs and similar containers
These common airtight and waterproof containers are ideal for storing stuff. Their transparent nature will help you figure what's inside and you won't have to open every container to find the nuts, screws and bolts you need. They can be used to store first aid items and even food items if needed. Once again, their uses are nearly limitless.
Portable generator
Having a portable generator is perhaps the #1 safety measures for blackout or scenarios where the power stops for longer periods of time. However, during the clean-up process, you might need to power some tools to do jobs that are hard to accomplish with the conventional, non-electrical tools. Not to mention that not everyone has the physical strength to accomplish labor-intensive tasks. For older people, a generator may also help with the cleaning and repair work, not just the powering of household appliances.
A last word
For any disaster tool kit to be as efficient as possible, the number one rule is to keep in it only the tools you know how to operate. Also, the cleaning process requires a certain mindset, and you should never forget that anything you can salvage can be reused. You can improvise uses for pretty much anything if you have the right tools.
And the last piece of advice that I can give you is to properly assess the integrity of your home before attempting to enter it or do repairs using your tools. It may not be obvious at first, but if the walls or support beams have been damaged, the entire structure could collapse and it's better if you stay outside until the house has been declared safe to be inhabited.