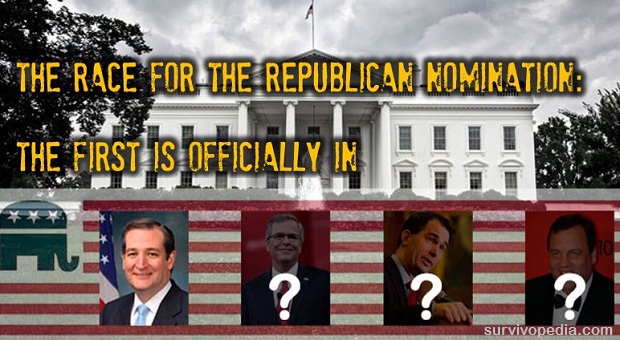 The freshman senator from Texas, Ted Cruz has been the first to officially declare himself in the race for the Republican nomination for the 2016 presidential elections, beating other presidential hopefuls. This has angered both the Democrat party and the "establishment" GOP, who see Ted as a troublemaker.
For months, entrenched Republican leadership have been talking about putting forth a moderate candidate, what the rest of us would call a RINO, even though they have never win when they've run a moderate in a presidential race.
But the popular Cruz has beaten both Jeb Bush and Chris Christie with his announcement. Old timers, like Mitch McConnel and John Boehner have already started throwing stones at him.