Easter is one day away and although the chilly days are not completely gone we can feel the spring in the air.
So, with our thoughts set to this wonderful weekend we gathered some ideas on how to celebrate Easter without ruining your budget, repurposing what we have on hand and making good use of what we are left with after the celebration.
Let us know what other hacks you plan on using in order to prep for Easter, in the comments section below!
1. Frugal Easter Ideas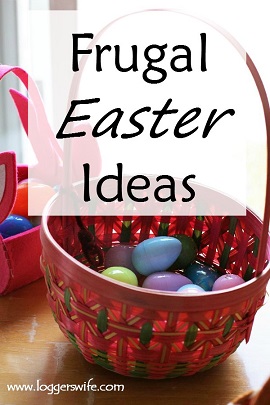 "We don't tend to think of Easter as being an expensive holiday. We tend to only really think about Christmas as a big money spending holiday. But Easter can be. Between dying eggs, fillers for plastic eggs for Easter egg hunts, and Easter baskets. Not to mention Easter dinners.
We all know that Easter isn't all about egg hunts and chocolate bunnies. We know that Easter is about celebrating the fact that Jesus is Lord. It's about remembering what He did for us. However, especially those of us with children, many of us still participate in the more secular fun things of the holiday. The cost of doing those can add up. If you're on a budget, it can be a struggle to find ways to still do those fun things without breaking the bank. Here are some frugal Easter ideas that might help you."
Read more on Logger's Wife.
2. The Easy Way To Peel Farm-Fresh Hard-Boiled Eggs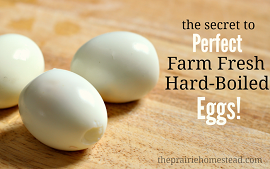 "We've all been there…
You get the hankering for a good, old-fashioned hard-boiled egg. And since you have your very own flock of chickens, you can hardly wait to boil up a batch.
You carefully select the eggs, place them in the pot, and simmer them to perfection. Your mouth starts watering as you gently crushed the shell and peel the egg–with the salt shaker ready and waiting.
And then you get this:"
Read more on The Prairie Homestead.
3. How To Dye Easter Eggs With A Whisk + More Egg Dyeing Tips!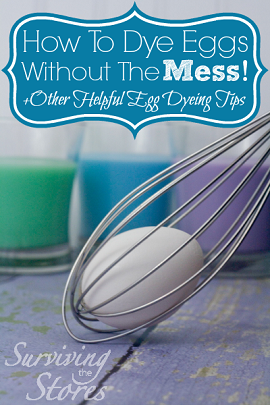 "It's that time of year again!
I generally try to stay away from most intentional messes (right now we are in the stage of life where we have PLENTY of unintentional messes) but dyeing eggs is one that I can't (and don't want to) resist.
Dyeing eggs can get pretty messy, but we're trying something new this year to keep the mess to a minimum.
I've been looking for ways to make the process a little easier, especially for our 3 year old, and found this idea to use a whisk to dye the eggs."
Read more on Surviving The Stores.
4. How To Make Vibrant, Naturally Dyed Easter Eggs
"This time of year there are some pretty amazing craft-tastic ideas online and in magazines, making it entirely possible to devote days to creating museum-quality ova, but I prefer a less design-y and more rustic approach.
After all, they're eggs you might be stashing somewhere in the lawn. And with a small child in the house, this is not a project likely to involve X-Acto knives and tiny electrical tape stencils.
Easter is a reminder of fertility and abundance, so I say turn on nature's color and let loose."
Read more on The Kitchn.
5. How To Start Seeds In Eggshells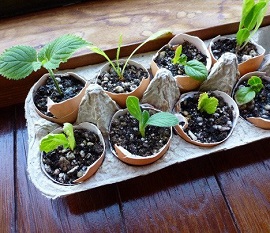 "You can start seeds in almost anything these days… peat pots, seed trays, toilet paper rolls, newspaper rolls, paper towels, or even that good old-fashioned thing called the ground. But have you tried to start seeds in eggshells? It almost seems like an urban myth, with rumors that it's possible, but little proof of people who have actually done it successfully. Well, I can say with absolute certainty that it works, it's ridiculously easy, and yes, it's even practical.
While you can't start a whole season of vegetable seedlings in eggshells, it's handy if you just want to start a few herbs or flowers indoors, and have limited space in your house."
Read more on Apartment Therapy.

This article has been written by John Gilmore for Survivopedia.