Survival is an all-encompassing activity; one that we face every day, mostly without even thinking about it.
Modern society, with our massive infrastructure and all our conveniences, makes it possible to forget the challenges of survival; but that doesn't change the reality of the situation. Survival isn't just about surviving disasters, but surviving the vagrancies of life. With that in mind, why do we only prepare for the "big disaster" that's coming?
Life is such that we face dangers each and every day. Granted, not all those dangers are of the same magnitude; but they exist nevertheless. A drunk driver sharing the road with you can be as much of an existential threat for you personally, as an earthquake. Living from paycheck to paycheck can put your family in as much danger of going to bed hungry, as any disaster that shuts down the supply chain. A winter storm breaking power lines can plunge you into darkness and cold, just like an EMP.
With this in mind, why are we saving our preps for that bid disaster to strike? Doesn't it make more sense to live every day like we are in survival mode, making use of our preps as part of our day-to-day lives?
Of course, doing this will require that we have enough self-discipline to replenish our supplies, rather than using them up and then not having them when we need them. But if we can make ourselves do that, then when the time comes where everyone else is scampering to survive; we'll already be comfortable, living in survival mode.
Start with the Stockpile
Since most preppers start on the road to prepping with building a stockpile, it only makes sense that we start there. Building a stockpile of supplies, especially food, is an important part of any prepper's activity. When a disaster strikes, having that food and other supplies may be the only thing keeping any of us eating.
But food stockpiles can be problematic, especially if we depend too much on the packaging the food comes in. I've had problems where food has gone bad, which I thought would last for years. Apple sauce, packed in plastic jars, doesn't seem to do well for more than a year. Neither does summer sausage. I've even had a few cases of canned food going bad, with the spoiling food literally eating its way through the can.
The easy solution to these problems is to rotate your food stocks. That way, nothing is being kept for a prolonged period of time. Unless you have more than a year's worth of food in your stockpile, you'll use up and replace everything in it, within a year.
This is actually rather easy to do. All you need to do is to mark the purchase date on everything you buy. Then, when you use it, use the oldest one you have. As you replace the items you use, you will be constantly refreshing your inventory.
If you create a "minimum stocking level" for every item you regularly stock, then all you have to do, to make your shopping list, is write down what isn't at that level. Just buy those items and your stockpile will be where it needs to be. In the mean time, you won't have any problem with a shortage keeping you from eating what you want to.
Growing Food
Many preppers see growing their own food as the ultimate in ensuring that they are ready for a major catastrophe. Should something as major as an EMP happen, those who are growing their own food will have the greatest chance of survival. But why wait? Why not start eating that food now?
Producing all your own food is a lot of work; but it's still very practical. With an average cost of food at $550 per month (for a 2.5 person family – the average family size today), you can invest a lot of money in gardening and raising animals for food, and still save money on your monthly grocery budget.
You don't even have to be a prepper to grow your own food. I know a couple who live a little ways out into the country and are now producing all their own food; but they're not preppers. They're just looking for a more practical lifestyle.
The time to start growing your own food, whether plants or animals, isn't when a catastrophe hits; but beforehand. It takes a lot of time and effort to set yourself up and learn how to grow food. Therefore it only makes sense to start beforehand, learning and taking advantage of the reduction in your family's monthly grocery budget. Besides, fresh eggs from your own chickens are going to taste better.
Heating Your Home
Another area we tend to ignore on a day-to-day basis, which is a major part of our prepping, is heating our homes. The average family spends something over $200 per month on just heating costs. At the same time, we're all putting wood-burning stoves and fireplaces into our homes, so that we're ready to heat them when the grid goes down.
I found long ago that you can run a wood-burning stove absolutely free, if you're willing to do a little work. There are always people who need trees cut down, dead limbs cut off and broken limbs removed after a storm. So you can get all the firewood you want for free, if you're willing to cut it up and haul it off. In fact, many of those people will pay you something for doing so, even if you don't ask them to.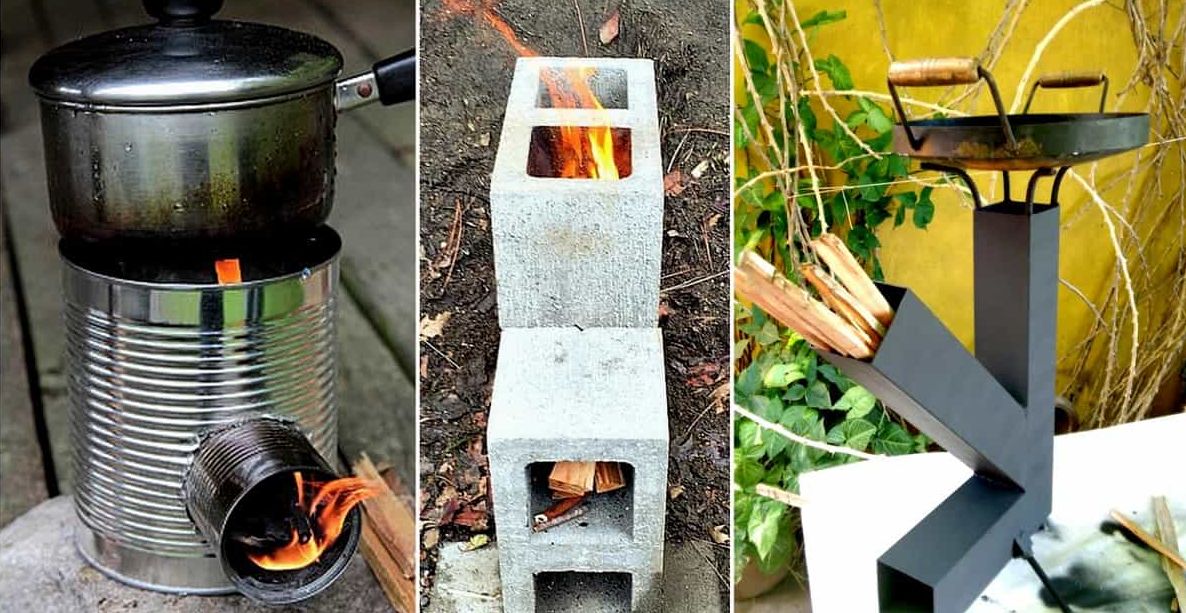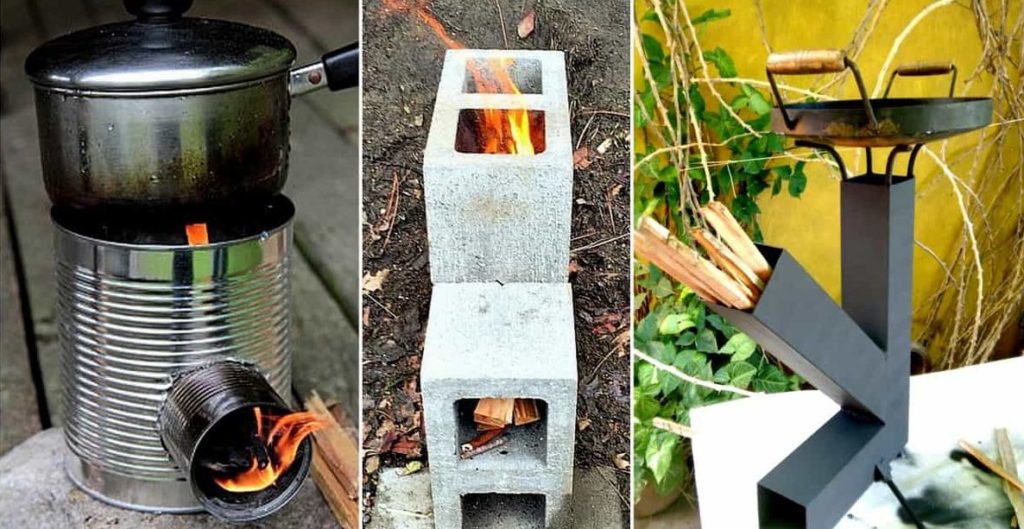 You can easily collect a cord of wood on a Saturday, if you have a chainsaw and a pickup truck (or trailer). It's going to need time to season anyway, before you use it. But at the same time, letting it season too long invites termites and other pests to eat into your woodpile, destroying it. So it only makes sense to rotate your stock, using the old firewood which has dried and making room for the new wood you are going to cut.
Off-Grid Power
Heating is not our only energy use; we also use electric power for a wide range of everyday tasks. Modern society is basically addicted to it. virtually everything we use on a daily basis uses electricity in some way or other, unless we are still using the old ways of doing things.
Of courses, as preppers, many of us have those old ways sitting around, as backups for when the power goes out. We've also got some solar panels and perhaps a wind turbine, so that we can produce at least some electricity, even if we can't produce enough to power our homes. But in most cases, those solar panels are sitting in storage, awaiting the day that we will need them.
I don't have anywhere near the solar panels I'd like to have; but what I do have is set up and connected to my battery backup system. I'm producing electricity every day… and even more importantly, I'm using the electricity I'm producing.
I'm not using this electrical power in the way that most people think. The output of the voltage inverter is not connected to my home's electrical grid. Rather, what I'm doing is using the electricity I'm generating for specific purposes. By doing that, I ensure that my batteries don't get drained into the grid, if the power goes out. At the same time, I have power for:
Charging cordless power tool batteries
Emergency LED lighting in my home
LED lighting in my garden shed and storage trailer
LED lighting in my attic
Power for charging for phones, tablets and other portable devices
The pump for my garden well
The pump for my fish pond
These uses are also some of the prime uses I'll make of that off-grid power, should we be faced with a long-term power outage. The one major addition to that list would be my refrigerator.
Your Bug Out Vehicle
I've seen a lot of ideas for bug out vehicles through the years, some of which are totally impractical as a day-to-day vehicle. But on the other hand, there are also many which are good utility vehicles, which can be used by their owners. Driving a tricked-out 4×4 pickup truck or SUV down the streets may seem a bit odd in New York City; but there are lots of parts of the country where this would look perfectly normal.
The idea of having a separate vehicle, just to serve as a bug out vehicle doesn't make much sense to me. I'd rather set up something that I drive every day, so that it could be used for that additional purpose. That would also help camouflage it from my co-workers and neighbors, so that they don't realize what it is.
Besides that advantage, if I ever get in a vehicular accident, I'd rather it be in something that's big and strong, instead of a Smart Car. It's not that I want to crush the other guy and his vehicle, but rather that I don't want him crushing me and mine. That heavy-duty pickup truck is more likely to survive the accident, than some sub-compact of any brand.
At the same time, using it daily helps keep the vehicle in shape. Vehicles left sitting tend to develop problems; especially problem with gaskets and seals. Just ask any motor-home owner, they'll tell you. You're better off driving it all the time, than having something go wrong with it because of it sitting in the garage or behind the house.
A Final Thought
Basically what I'm talking about here is a lifestyle change. That shouldn't be a big deal to any of us who are already preppers, as we have already made one lifestyle change by deciding to become preppers. All I'm doing is taking that to its logical conclusion, by making the things we do in prepping a part of our everyday lives. In doing so, I'm saving money and increasing my readiness.
There are additional things, which I haven't talked about on this list. Those who hunt and fish are already practicing valuable survival skills. Just make sure that you do it enough to help feed your family. I know people who get all their family's meat that way; saving on their family food bill.
What other ways can you make changes to your life, so that you can make the things you are already doing for prepping fit into your life and save you time and money?