Could it be possible that the Climate Change crowd has something right?
No, I'm not changing camps. I'm still what they call a climate change denier and I expect I always will be. As far as I'm concerned, all the climate change crowd has going for them is a bunch of hype. Nobody is going to change my mind with their lies; they need to show me the data that proves their point of view.
Nevertheless, I still remember that every good lie is based upon a grain of truth. So I have to accept that there is a grain of truth hidden somewhere in the clime change scare; perhaps even more than one such grain. The trick, as with many such things, is separating the wheat from the chaff.
One such grain is that the climate is always changing. As we all know, the world has passed through more than one ice age, with warming periods in-between. There is ample physical evidence to prove this. Using their own time scale, this started happening long before man became a major factor and especially before mankind's inventions could have had anything to do with the climate.
Recently, a report out of NASA confirms that climate change is caused by changes in the Earth's orbit. This makes more sense than anything else I've heard, for no other reason than the fact that it is the rays of the sun which warm the Earth. Since we know that the Earth's orbit includes some wobble and other eccentricities, we should expect some change in our climate.
Another apparent truth that the climate change community points to is that sea levels are rising. I've seen evidence of this one first hand. Living on the coast, I've seen how the mean sea level on our sea wall is higher than it was when I was a kid. My brother-in-law, who is from the Pacific island archipelago of Palau, tells me that the same is happening there. Similar stories have come out from other islands. I find it hard to believe that they are all a well-coordinated fake.
Just for the sake of argument, let's take the rising waters as fact. If we do, there is still the argument about why the waters are rising. According to those who push climate change, it's because the Arctic ice sheet is melting. There seems to be a fairly regular string of stories pointing to this, with people making a big deal about glaciers disappearing and other such signs.
Those on the political right counter those arguments by pointing to Antarctica, where there is record growth in the ice sheet. It appears that there is a shift in the world's accumulation of ice, with it moving from one pole to the other. This could possibly be because of a change in the Earth's poles and axial tilt.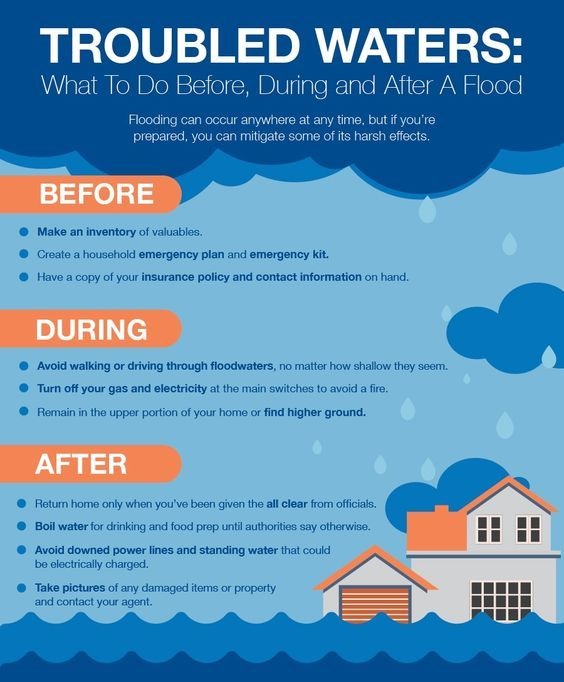 In my mind, the two cancel out each other, at least to some extent, eliminating that as the reason for the apparent rising of the ocean's level. But there are two other things which I think could account for the rising oceans; the sinking of landmass and the drying up of our aquifers.
It is a given that the Earth is geologically active. There are ample earthquakes and volcanoes to give testimony to that. The tectonic plates of the Earth's crust are moving over the molten center of our planet. As part of this, the continents are slowly drifting apart in the very same action which geologists say caused the creation of the world's various mountain ranges.
At the same time, the Earth's aquifers are drying up and their levels are dropping. These aquifers are a major source of water for commercial, industrial, agricultural and home use. We are pumping that water out of the ground at a much faster rate than it can be replenished, increasing the amount of surface water on the Earth. Eventually, all that water ends up in the world's oceans.
Okay… But, So What?
Just for the sake of argument, let's say that the oceans are rising. Is that something we should be concerned about? I would have to say, "Yes," although it's not anything to panic about.
If we look at the world's population, we find that the greatest population density is near the water, specifically near the various coastlines, close to the oceans. While I'm not the alarmist type that says these people's cities are going to end up underwater in the next couple of years, if we extrapolate out the current rise in the oceans' level, we find that some of the cities will be in danger of being underwater within a few decades. That's reason for concern.
What happens when people's homeland are threatened by natural forces? Those who can, move to someplace else. It doesn't matter if we're talking about rising oceans, drought, earthquakes, wars or zombie invasions, people tend to migrate from danger filled areas, to ones where it is safer and more comfortable to live.
How About some Examples?
Researchers have recently come to the conclusion that the mass Syrian migration to Europe was driven, at least in part, by drought. Their claim is that drought in Syria caused civil war. Then, in response to that war, refugees left their homeland, traveling to Europe to settle.
Laying aside whether this conclusion is correct for the moment, the chain of events that the researchers have put together is at least credible. It demonstrates the idea that people migrate from problem-ridden areas to others where they are safe, when the risk to their own lives is serious enough to warrant it. I'm not talking about the normal vagrancies of life here; I'm talking about things which are serious enough to warrant a risk to life and limb.
There are places in the world where environmental conditions are that severe. Probably the most common condition causing a need to migrate is drought. Much of the world is still living under conditions where drought is a serious issue. They don't have the vast water infrastructure that we do here in the US or that our cousins in Europe enjoy. In those lands, drought can quickly lead to death. That's ample reason to move.
The city of Venice, in Italy is probably the most obvious of these. There, the people are dealing with a combination of the city sinking, while the water levels are rising. Flooding is becoming more and more commonplace, with the city's center, St. Mark's Square, flooding more than 60 times per year. During times of storms, as much as 70 percent of the city can end up flooding.
This is not just a recent problem either. City officials have been managing the city's problems with flooding since the 12th century. The city's tidal lagoon is probably one of the most highly controlled waters of the world. Yet, even with centuries of efforts behind them, it is clear that they are losing the battle. Eventually, the city will end up having to be abandoned.
Can't it be Stopped?
Using Venice as an example, about the best that anyone can do to prevent coastal flooding and the loss of coastal cities is buy some time. Granted, they've bought a lot of time, but they haven't been able to put off the inevitable. Sea levels have risen 26cm since 1870, which adds to the sinking of the city and its outer barrier islands, caused by the emptying of the aquifer underneath the Venice lagoon.
One of the means of control the city is utilizing is a series of storm gates to hold back the incoming tides. Yet that can cause its own problems. As the gates are closed more, less of the water entering the lagoon is able to flush out into the ocean, resulting in a rise in the nutrients in the lagoon's water. That, in turn, leads to an increase of plant growth, changing the ecosystem.
Again, So What?
Nothing is likely to happen in the next few years, but it appears that people are ultimately going to be forced to move away from existing coastal towns and cities. We saw the first real example of this with Hurricane Katrina. Thousands of people, displaced by the hurricane, turned their backs on New Orleans and moved to other areas. Likewise, ten percent of the people displaced by Hurricane Harvey in Houston, have moved to other areas.
This was from a localized, temporary rise in the water level, flooding people's homes. What's going to happen when a more permanent rising of the sea level forces these people to evacuate? We're going to see a mass exodus of people moving inland, trying to find new homes.
The question then becomes, how are the inland cities going to absorb these people? I'm leaving towns and villages out of this, because I think most of those people will move to the major population centers. But where will they live? Where will they find jobs? How will that affect the cost of living in those areas?
We can get a glimpse of this by looking at Denver, Colorado. I grew up in the Denver area and the population has doubled since I lived there. How did it double? By Californians fleeing their state. This started due to a series of major earthquakes, and has since accelerated due to rising taxes in the Golden State. Today, the high population has drastically increased the cost of living in the Denver metropolitan area, especially the cost of housing.
Should some event or series of events cause massive flooding along our coasts, such as could happen from a tsunami, the type of population increase seen in Denver could happen overnight, in a number of different cities, rather than over a period of years. What city is ready to receive that sort of population influx? How would we handle it?
Historically, times of great lack and times of major financial distress have resulted in increases in lawlessness. People have needs, and if they can't find any legal way to meet those needs, they do what they have to do. That includes stealing from others and committing acts of violence to take what others have.
Such a scenario could cause the kinds of widespread social unrest and lawlessness talked about in the prepping and survival community. People moving into those cities would be more like an invading army, rather than a mass migration. Even unarmed, they could do considerable damage.
In addition to doing damage, these masses of people will draw heavily on the resources of our cities. In today's entitlement society, we can be sure that they will be expecting to be taken care of, especially when you consider that these people will be coming from the coastal enclaves, left-leaning areas of our country. They are used to having the government take care of them and will expect the same, wherever they go.
You and I may be forced to defend ourselves against our fellow citizens. But don't be mistaken; there won't be a total absence of law and order. We won't be allowed to defend ourselves with impunity. Each and every act of self-defense will end up being investigated, as the "aggrieved" parties seek justice for what they have suffered. In other words, they're going to try and sue our pants off.
How Can We Defend Ourselves?
The question we must ask ourselves, is how do we defend ourselves in such circumstances? I don't just mean defend ourselves from violence either. While we will probably need to be ready to defend ourselves from violence, we will also need to be ready to defend ourselves legally, as well as defending our property against damage and theft. We must be ready to defend all aspects of our lives.
Of course firearms and the training to use them properly is an important ingredient in this. But that should be a resource of last resort. You don't have to answer to the charges of shooting someone, if you don't shoot. So, it's a good rule of thumb to only shoot, if you're being shot at.
Better than that, let's avoid getting shot at. How? By making ourselves unattractive targets. The last thing we want to do is to make it look like we're a potential source for whatever they need. Normal OPSEC plays an important part here; but we should also take a page from the book of those who teach on home security. That is, we should make our homes look like uninviting targets. Most specifically, we should do everything we can to avoid the appearance of affluence, hiding our toys and valuables from sight.
In addition to this, we need to make our homes difficult to break into. I'm not talking about just deadbolts here, but rather the kinds of things I've written about before; things which aren't just intended to keep the honest people honest, but rather to keep the dishonest people out. Fortify your home, so that these people can't just kick open your door; then you won't have to fight them.
This may not be a popular viewpoint, but if you are forced to defend your home and family, you've already lost one battle. You'll end up with your name and your reputation dragged through the mud, as the attackers try to play victim and blame it all on you. Facts may very well get distorted or even lost in such cases, with the result of you facing charges for doing nothing more than what the law allows. That's something you want to avoid.
Above all, you need to be there for your family. That might very well mean arranging things so you don't have to fight. To me, that's the big win. Not winning because I drew faster or shot straighter than the other guy.