For most people, amateur radio or ham radio is a hobby, but for the prepper, it is a valuable tool.
Most people think of ham radio as just a way to talk to people in far-away lands, but ham radio provides a means for preppers to communicate with family, friends and other preppers in the community and even across the country. Additionally, it provides the opportunity to work with local police, the National Weather Service, and even state and federal emergency agencies.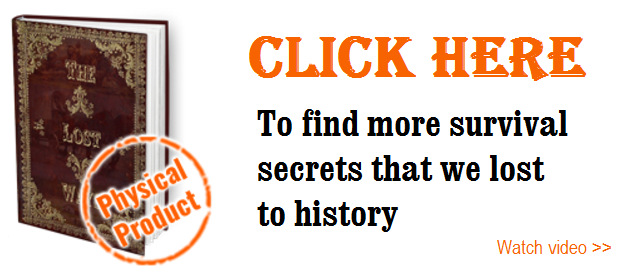 Before I go any further, let me be clear, it is not difficult to get a ham license. The requirement to learn Morse code has been eliminated and the questions on the exam are not complicated. Children as young as ten have passed the test for their license. The cost of equipment can be very great if you want the best equipment, but there is also very inexpensive no-frills equipment and used equipment that meets the needs of the prepper.
Ham Frequencies
There are a number of ham bands from 1.8 MHz all the way up to microwave. The bands break down into groups: Medium Frequency (MF)/High Frequency (HF) and Very High Frequency (VHF)/Ultra High Frequency (UHF). The MF/HF bands are typically for long-distance communications. Depending upon the frequency, time of day and solar conditions, worldwide communications is possible. VHF/UHF bands are for local communications. Depending upon the terrain, power level, and antenna, these frequencies are typically good for up to fifty miles. Mobile to mobile is typically limited to about five miles and handheld transceiver (HT) to HT is limited to a mile or line-of-sight.
The VHF/UHF frequencies are of the greatest interest to the prepper since family members are usually within fifty miles of home. The cost of equipment is surprisingly low. Low cost HTs are available for under $30 and auto/home units are available for under $100. Since terrain plays a large part in the coverage, many ham clubs have set up repeaters at high locations in most communities around the country. A repeater picks up the weak signal with a sensitive receiver on a specific frequency and retransmits the signal at high power on another frequency. Through a repeater it is possible for two mobile units to be in communications while a hundred miles apart. Even HTs can communicate at great distances through repeaters. An HT will often work through a repeater at locations where a cell phone has no signal, such as in the mountains. To see a list of repeaters, go to your favorite search engine and type in "Amateur repeater" followed by your state. The most popular band is 144 MHz/2 Meters. Repeaters are everywhere and it is great to have a radio in your car when you travel, so that you can get help or directions anywhere in the country. Most repeaters are "open" which means that anybody can use them. Of course, it is courteous to make a contribution to the club if you are going to use a repeater on a regular basis. It is even better to join the club. Most hams are preppers to some degree or another.
Many clubs work with the local police, emergency agencies, the National Weather Service, and during emergencies with the Red Cross, the Salvation Army and other public service groups. The National Weather Service even trains amateurs to be spotters for severe weather through a program called SKYWARN.
The MF/HF bands are useful if you have family members in other parts of the country, or beyond the range of the repeater. Communications is far less reliable since radio signals are affected by the weather on the surface of the sun. By having a good antenna, and selecting the appropriate frequency, coast to coast communications is usually possible.
Although Morse code is not required, it is recommended that every ham learn it. It is initially tedious to use Morse code; it becomes easy once proficiency is realized. Each letter has its own sound and becomes as easy as listening to somebody spelling out a word. Morse code is sent by Continuous Wave (CW) transmission. The CW is broken into short and long bursts. Because it is a binary transmission, it is possible to receive a usable signal at very low levels. With a good antenna and good atmospheric conditions, worldwide communications is possible with less than one watt. With a 100 watt CW transmitter, communications is often possible even when signal conditions do not permit voice communications.
Getting a License
There are five classes of license with each step in grade having more privileges.
Novice: Not available to new applicants.
Technician: Simple exam. Limited HF CW privileges. All privileges on VHF and UHF.
General: Advanced exam. Limited privileges on all bands.
Advanced: Not available to new applicants.
Extra Class: Difficult exam. All privileges. Licensees get to choose their own call-sign.
There are study guides for each class of license. The Technician Class is simple enough for children. Study guides can be obtained from the American Radio Relay League (www.arrl.org) or from Amazon. Just be sure that the study guide is for the current set of questions since the test questions change from time to time. Getting ham licenses makes a good family project. The most technically proficient member of the family should get a General Class license for long distance communications. It would also make a good project for a prepper community.
Many radio clubs will assist in studying for the exam and will actually give the test. When I got my license, I had to take the exam in front of an FCC agent. That is in the past and the tests are now given in libraries, schools, churches, and even homes by other hams. The exams are given in a comfortable setting; no pressure! To find a test location in your community, contact the ARRL or a local club.

Getting the Equipment
Once you get your license, your next step is equipment. There are very sophisticated and expensive radio transceivers for the hobbyist, but for basic emergency communications, inexpensive or old equipment is adequate.
For HF, you have two choices: old tube type and solid state. There are advantages and disadvantages to both.
Tube type equipment requires a cache of replacement tubes because tubes wear out, but they are often available on ebay at reasonable prices. Tube type equipment is easier to repair, but often has voltages up to 1000 volts. (Not for the beginner! But, there will always be somebody in the community who will help). The performance is slightly poorer than solid state, but can still be very good. Tube type equipment is almost impervious to EMP. The major disadvantage of tube type equipment is power consumption, especially in receive mode. Some old HF equipment will only work in CW and Amplitude Modulation (AM) mode. AM is rarely used because it is very inefficient. Single Sideband (SSB) is the most popular mode for HF.
Solid state equipment will be more expensive, but will generally be more reliable and perform better. Repair of solid state equipment may be difficult or even impossible. Some repair parts must be ordered from Japan. Power consumption is small, especially in receive mode. Solid state transceivers will often work from 12 volts dc.
Regarding VHF/UHF equipment, it must be compatible with the local repeater. Most of the radios for VHF/UHF that are sold on Amazon are compatible with most repeaters. I bought a Baofeng radio from Amazon that works with my local repeater, picks up NOAA broadcasts, my local police and fire, and it even picks up FM broadcast radio. It also has a built-in flashlight. It costs less than $30. Yes, it's cheap, but I have two of them: one on my belt and a spare in my pack. It's also great for younger family members who might lose or break the radio. It will work almost everywhere! There is even a repeater on Mount Washington to cover the White Mountains in New Hampshire.
My recommendation for getting equipment is to join a club. Most members will have some used equipment that they want to pass along to new hams, or recommend new equipment that meets your budget and needs. Members will probably help you put up an antenna. Beyond getting equipment, you will find a community of preppers in the club. Most hams and clubs will do whatever it takes to keep the equipment running even after SHTF.
This Timeless Collection of Forgotten Wisdom Will Help You Survive!
If you are setting up a bug-out retreat in a rural town, making local radio contacts and joining a local club is a good way to meet the residents and establish yourself as a member of the community. The ham community is a close-knit group but it takes very little time to become accepted.
Field Day
Each year, on the last weekend of June, hams around the world conduct an emergency drill called Field Day. The premise is that all electric power and communications is gone. To participate, hams grab a transceiver, a tent, their AC generator, and some food. They meet in a park, a field, a hilltop, or any other place where they can put up make-shift antennas. Once the equipment is set up, they make as many contacts as they can to prove their proficiency. Should there be an actual emergency, those who participate in Field Day will be prepared.
Conclusion
Ham radio is a great hobby, but it is also an important tool for the prepper. It is easy to pass the test, but not so easy that just anybody will get a license. By selecting the proper frequency and equipment, it allows you to keep in contact with family, friends and other preppers during a crisis. Having a ham radio can make the difference between life and death when a woman or children need help in places with spotty or no cell phone coverage. And on those cold winter nights, you can use it to make new friends all over the world.
Biography
Frank Karkota, K1RZK, has spent his life working in communications. He got his ham license in 1959 at the age of thirteen and his commercial license in 1967 at the age of nineteen.
He has worked for a number of broadcast radio stations. He served in Vietnam working with a team that enabled reliable communications over long distances using tactical troposcatter. The company he founded made special receivers for blind people.
He lives in rural New England where he has written novels about people who live deep in the woods. His novels are "Tales from a Haunted House" and "The Last Summer."