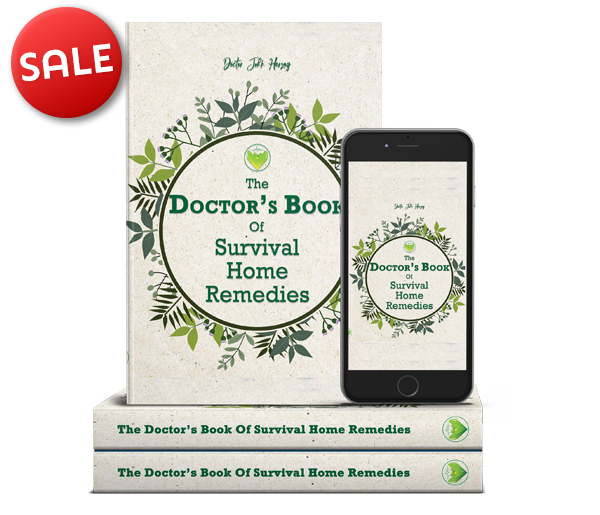 *This is a print AND digital product.
The Doctor's Book of Survival Home Remedies
How to Stay Healthy When Modern Healthcare Fails You
Because whether it's SHTF, big-pharma, or soaring health costs that worry you, there ARE still ways to stay safe. No medical degree needed. 100% at home. Without drugs, chemicals, or complex gear. Simply by using the 450 pages of doctor-approved remedies, detailed diagrams, and step-by-step instructions in this book.
Inside:
The backyard weed that cuts your body's resistance to insulin – a must know for type 2 diabetics.
How to calm chronic pain – FAST – by adding this humble herb to a glass of wine.
Trick your body into losing weight. With a popular root that speeds up digestion BEFORE calories are absorbed.
Cut your cancer risk by 40% and boost your survival odds 55x with this old-fashioned food.
How to stop a heart attack with a tasty sweetener that's a delicacy in most cardio fit countries.
Plus, heal injuries 55% faster with a DIY poultice, created from a common fruit.
And more…
Plus, these great bonuses:
The Doctor's List of Food as Medicine
100 Delicious and Healthy Recipes
The Doctor's Book of Home Triag
WAS $131
Now $11
$120 off!