Hello preppers! How would you like to win some pretty rockin' prizes just for sharing your prepping, survival, off-grid or homesteading stories?
We know from experience that prepping for survival isn't as simple as stockpiling food and making escape plans; often there are many burdens to bear and personal obstacles to overcome along the way.
We've heard from many of you over the years via comments in articles and letters to the site and have decided that you all have stories worth sharing. In the spirit of fun and community, we've decided to run a contest that rewards you for doing just that!
Though the process of prepping isn't that difficult, we understand that there is much more to it than just the process. Convincing loved ones that we need to be prepared is often the source of much angst. Money can be an issue and if you live in a small home or in a city, it's difficult to find the space that you need to store supplies and grow food. Off-grid materials can be expensive and hard to find.
We've heard some pretty inventive and incredible stories from you about ways to store food and supplies in a limited space. The creative methods that some of you have found for finding enough cash to begin stockpiling is pretty impressive, too.
And for those of you who have made the transition from dependence on public utilities to off-grid freedom, we're in awe and we want to hear about your journey.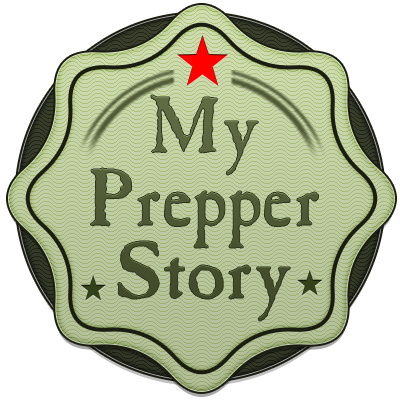 This contest isn't just about throwing you guys some awesome prizes; it's about sharing real-world stories and inspiration with like-minded people who may be trying to get started, or are looking for new tricks to help them better prepare.
Homesteading, going off the grid and prepping are all tough endeavors and it could be that your creativity or determination may be just the answer for somebody who has hit a wall.
It's strange that, though we tend to be private people in real life, we've formed a wonderful online network that allows us to share what we've learned and to learn from others. It's in this spirit that we created the contest.
There's an old saying: many hands make light work. All of us have, at one time or another, gone online to find a solution to a problem or to gain some inspiration from those who have walked the path before us.
By sharing your prepping and survival experiences, you may be offering just the solution that somebody needs to lighten the load a bit.
We hope, also, that you gain some great tips and ideas that will help you along your way.
And, hey – the chance to win some heavyweight gift certificates to an awesome site just for sharing and being part of the community is pretty cool, too!
Survivopedia has teamed up with campingsurvival.com to offer some great prizes, including a $500 gift certificate as first prize, to hear your stories. We'll keep your name and personal information private, but your stories will be published publicly so that your friends (and the rest of our readers) can vote for your story.
Campingsurvival.com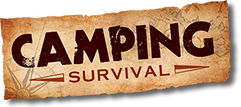 is owned by Tom Sciacca, an avid hunter, outdoorsman and former Marine. He spends much of his time camping and practicing urban survival and wilderness skills with his family.
Many of the products on his site are ones that he's already researched and tested so you know that you're getting the best. He's extremely customer-service oriented and dedicated to finding products that serve the needs of people who are looking for quality, functional gear and tools.
So, it seems that we have a solid venue for sharing information gleaned from hard-won experience, a great sponsor offering up some high-dollar gift certificates for incredibly useful products, and an unbiased plan to determine the winners.
Now all we need is your stories – they must be original!
To see our full list of rules and regulations along with our privacy policy – personal info won't be used for anything other than to contact you if you win, and we won't share it! – check out our contest rules HERE.
Good luck and we can't wait to hear your incredible stories, see your DIY projects, and hear about the solutions that you've found to problems that are common to all of us.
Thanks in advance for sharing your experiences!