This article has been written by Prepared Granny for Survivopedia's contest "My Prepper Story". You can vote for this article until March 29, 2015 using the "Vote Up" box at the end of the article.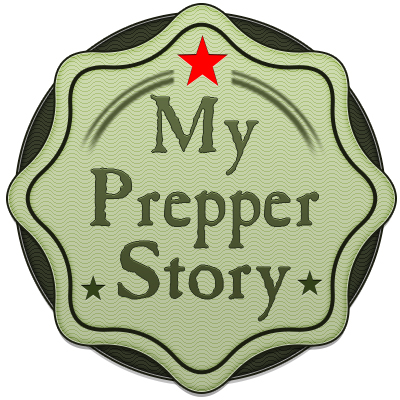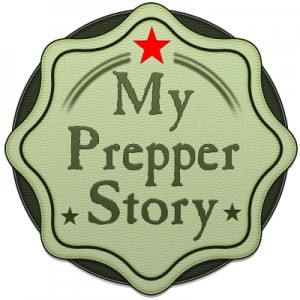 Over 30 years ago, my husband and I decided that we needed to become more self-sufficient and the opportunity to acquire 50 acres of partially cleared farm land became available and we began our journey. It hasn't been without its thorns and struggles, but we have come a long way.
Our twin daughters weren't happy about leaving their second grade friends, but our 3 year old son enjoyed the fun of exploring a new place. Since we didn't want to go into debt, it took almost 5 years before we could even move into the old farm house that we remodeled and updated as funds were earned.
We rented a very small 4 room uninsulated house with no closets, a single kitchen work surface built for a midget (only about 26″ high), a single bathroom with only a free standing cast iron tub (showers could be taken in the wash house 20′ from the back door), and only one electrical outlet in each room. Both of us worked at outside jobs on a regular basis and my badly needed skills as a carpenter were eventually acquired as I accidentally fell into a carpenter's assistant job and eventually into the job supervisor for a couple of building contractors.
When we began, my job was usually to hold the end of a sheet of plywood or a 2 x 4 board as my husband cut it on our small table saw. But, after 6 years of "on the job" training, I built all of our kitchen and two bathrooms' cabinets! I had learned how to hang, tape and float sheetrock, paint/stain woodwork, frame a couple of closets and a pantry, hang bi-fold doors, install and grout tile, lay linoleum and carpet, and still keep hot food on the table every evening!
The original "board and batten" house on the property had been the home of my husband's grandparents built around 1918, remodeled in 1945 and had two front doors, one bathroom, and 2 bedrooms and 2 closets. We first had to kill off the termites in one of the floor beams and replace it and reinforce some of the pier supports before we could begin the new construction. Tearing down the multiple layers of wall paper produced piles of cobwebs, dead insects and dust. The attic had to be purged to remove the old shoes and dead mice that had collected there.
But eventually we poured the new 20′ x 40′ addition on the east side that would become our "great room" with 21′ of kitchen cabinets, a window seat, a utility room for the washer, dryer, hot water heater with a bench storage cabinet, an extra sink for washing off the garden vegetables or stained clothes and the new master bath. Plus the reinforced floor on the north-east corner of the kitchen became the location for the 30″ x 36″ round wood burning stove which my husband constructed from heavy pipe. On this first addition to the house, we set our almost new restaurant gas range and framed around it since it would have been impossible to bring through a standard door.
In between the months as we waited on tax refunds or extra earned income, my husband hand dug a root cellar behind the house. He covered it with a concrete roof which he then enclosed with walls and a roof where we could place our freezers. We had purchased two used freezers and in the root cellar we could store much of the canned goods I put up from our garden.
From canned pickles to tomato preserves, fig jam, honey from wild bee hives my husband who had learned how to rob hives as a youth; our food supplies soon eased our grocery bills. Our children learned how to cover nail heads on sheet rock, how to help smooth the concrete on the 4 water cisterns my husband and I built from scratch and how to sand and paint.
Since the water well on our property has high sulfur content, it is used for watering the garden and the live stock we raised. The Aracana hens and hogs supplemented our diet with fresh eggs and meat and our children learned animal care. Our son still hunts and both of our daughters have their own "Crack Shot" 22 which they got on their 12th Christmas along with the handmade sewing boxes my husband made.
We never went into debt to improve our property and the only outside help was from one family member who is an electrician when we replaced all of the old wiring in the house. My husband bought a cement mixer, a small table saw, a router and I had a new Makita circular saw, a speed square and a couple of my own hammers along with miscellaneous other hand tools we already had from living in a rented house on some farm land a couple of counties away before our move.
The old saying of "make do, make it over or do without" was pretty much our motto. However, we never passed up an opportunity to acquire cast offs whether it was a set of bunk beds for our daughters, a dining table (covered with a new stained and varnished birch plywood top) and chairs, some fire bricks (wall surround and support for the raised hearth and wood storage under the wood burning stove), some ceramic tiles for a hot plate inset next to the gas range, or the cedar support posts from the windmill used as the supports for the great room (complete with the 22 holes my husband had shot into them as a kid). There is also a recycled slate chalkboard from the school where my husband's grandparents attended school which is now my wonderful pastry table top. (Tip: a cool surface helps to keep the dough chilled as it is rolled out making for a flakier crust.)
The original top and bottom cabinets in the former west facing kitchen became excellent book and game storage. A window replaced one of the original front doors, and a house being remodeled provided us with a tub and shower combination for the master bath and another shower stall completed the second bath.
A wonderful solid oak post master's cabinet with several shelves and drawers became the prime work surface for my Dremel scroll saw and soldering station in the second addition we added on the west side of the house providing me with a spacious 18′ x 24′ studio plus an exterior door to the additional covered porch where my ceramic kiln sits. With three north facing windows, there is plenty of light for any art project or jewelry design. And the book shelves and cabinets I built on one wall helps to hold the accumulated art books and supplies I acquired during my years of being an art teacher.
My teaching degree acquired after the main house was finished and our children were entering high school and college, allowed me to use many of the wood working and concrete skills I developed in the remodeling of the farm house. My high school students learned how to construct a doll house which could be disassembled for storage which was given to the kindergarten teacher. And the stained glass stepping stones which each high school art student made are still decorating and providing the walkway from the sidewalk to the gazebo the math class built.
All three of our children know how to sew and cook/bake, how to build, how to wash, dry and iron clothes, how to preserve food and how to raise animals for food. Now, 30+ years later, each of them with their own children and homes, have practical experience as we all worked to renovate "the farm".
My husband and I feel that we not only provided them with a healthy, safe and loving home, we also taught them self-sufficiency so if the "SHTF", they can take care of themselves and family. And if circumstances change drastically, they know there is a safe haven for them and our grandchildren where there is stored food, first aid supplies, tools, equipment and supplies for self-defense as well as plenty of fire wood for cooking/heating, water for drinking, cooking, bathing, etc. and lots of books and games as well as art supplies to keep everyone entertained when the TV goes dark.
We're far enough from the Gulf Coast to avoid severe hurricanes and are well above any possibility of flooding. When the lights are off, there isn't even an indication of the house as it sits far enough from the road and the landscaping shields it from prying eyes.
Since my husband and I both experienced similar backgrounds where "store bought" was a luxury and "hand made" was a sign of knowledge and skill, we tried to instill the same standards in our children.
When push comes to shove, we hope that our example will provide our family with the fortitude to withstand the chaos which might destroy those without such knowledge. Knowing that you can manage without all of this modern, electronically connected country, I believe that our family's path of Back to the Basics will provide us with the fortitude and spiritual strength to survive. And that is the goal for all of us as preppers!
"Prepared Granny"
[thumbs-rating-buttons]
Click here to read the rules of the contest.