This article has been written by J.Z. for Survivopedia's contest "My Prepper Story". You can vote for this article until March 29, 2015 using the "Vote Up" box at the end of the article.
The Road to becoming a Prepper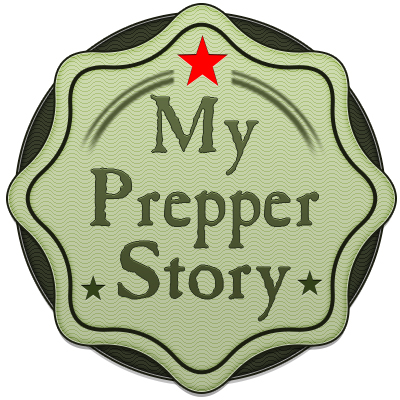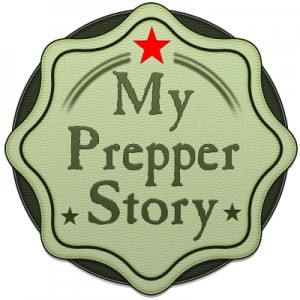 Our adventure started innocuously enough. We purchased 3.5 acres in the country. The property was covered in pine trees, and I wanted an edible landscape. There were very few edibles already on the land, there were several hickory trees and a lovely oak that produces the nicest acorns; but other than that, there just wasn't much edible there.
We spent the next 10 years cutting down pine trees and planting hazel nuts, almonds, apple trees, peach trees, nectarine and apricot trees, pear trees, pomegranate and mulberry, cherry trees, blue berry bushes, fig trees, kiwi vines, grape vines, black berries, raspberries, tayberries, and learning the hard way what the insects LOVED the best, and what we could keep alive and not have to use harsh chemicals on to manage our fruit crops. Plums were lost to borers every time we tried to grow them. And some pear varieties and quinces succumbed repeatedly to fire blight.
Then we moved on to creating a vegetable garden, and my husband built a retaining wall on a hill and made more of our property amenable to growing things. We added tomatoes, peppers, broccoli, parsnips, beans, beats, spinach, cucumbers and summer and winter squash. As the soil got better via the use of composted horse manure, we were able to grow onions and garlic, and a lovely crop of asparagus.
Here again, we learned the hard way what vegetables we could grow, and which ones the bugs would get no matter what we did. Cauliflower is a lost cause, and muskmelons and pumpkins never get beyond the flowering stage before the borers kill the vines. So we have discovered what we can grow successfully in the garden, and stick to those things and are rewarded with enough fresh veggies to feed us all summer.
Still, it wasn't enough, so we began to experiment with grow bags. That opened up a whole new world of growing things! We added white and sweet potatoes, celeriac, cutting celery, kohlrabi, and this kept the mice away from my root crops and the bugs, and we got excellent production out of the grow bags. No more loss to mice of a perfect sweet potato! We also learned that growing lettuce and spinach in pots on the deck resulted in nice crops that are virtually free from gritty dirt in the leaves, and very few insect pests to contend with.
Strawberries are also only successful in containers on the deck, so we have hanging basket strawberries, and potted lettuce. Experimentally now we are growing rhubarb in pots as well. This is the second year for them, and when the citrus is going outside for the summer, the rhubarb comes inside for the summer! It seems backward to be sure, but so far, my rhubarb has shown promise and is already coming out of dormancy on the porch with 2 lovely stalks poking up from the soil at the time of this writing. Rhubarb has not survived in the garden due to the number of days we have over 90 degrees F. Those high temps drive rhubarb into dormancy and don't let it grow and store needed nutrients for the winter.
Hmmm, what about that garden out front? What about herbs? Sooo, next it was adding herbs, it started out with culinary herbs, and has grown to include medicinal herbs as well. We now have a very wide selection of medicinal and culinary herbs that we can harvest fresh or dry and store for the remainder of the year. We have annual and perennial herbs, and they provide the perfect attracting flowers for bees. We have the makings for several wonderful herbal teas, and the roots of several herbs to dry for treating weakened immune systems, or the pain of arthritis.
There are herbs for upset stomach, and to lower blood sugar. As I learn more about herbal medicine, and I find an herb that can grow in my zone, I experiment with it, find out if I can grow it, and what it likes or does not like in terms of soil conditions, sun or shade, dry or moist environments. I am rewarded with a wide array of colors, textures, shapes, heights, and fragrances to add interest and utility to my front yard. And, most people have no idea how useful every plant in my garden can be.
One of the most interesting things about herbs is that many of the flowers are edible. The flowers not only add color to a salad, or interest to your plate, but many of them have beneficial properties. They also work well in teas, tisanes and tinctures; working as flavor enhancers or providing beneficial nutrients to alleviate pain, or lower blood pressure. Edible flowers were an unexpectedly nice surprise. Nasturtium for instance not only helps keep insects out of your garden, but the flowers add a very nice, spicy note to salads. Carnations, calendulas, marigolds and many others provide tasty additions to our foods. NOTE: Do not just go out and start eating any flower, some are quite toxic, like the foxglove!
There was still something missing, and that was vitamin C, so the former green house worker from high school (me) returned and soon I had a series of pots in which I grow oranges, grapefruit, lemons, limes, tangerines and tangelos. There are 2 dwarf avocados to accompany the citrus, and an olive tree and a dwarf banana tree. These have to remain in pots and come inside from mid-November until late March before they can return to the back porch to grow, be pollinated, and maintain healthy, compact growth.
But, they are beginning to reward us with fresh citrus and tasty treats that add sparkle to our meals. The fresh citrus rinds make wonderful candied treats, or dried rinds are much cheaper than paying for the grocery store dried orange or lemon peels that have been sitting in jars for who knows how many years! There is no comparison in flavor to freshly dried zest verses store bought versions. Plus, I know that the only pesticide used on my fruit was organic soaps! The citrus takes a lot of effort, but we feel the pay off is worth far more than the work involved in growing them.
During this decade of learning how to grow and garden in the southeast, I learned how to can my own tomatoes and dry fruits and vegetables for later use. There was a lot of trial and error, like the time I dried blueberries to the point of being little, rock hard, black nuggets that wouldn't rehydrate. But, never give up, and never stop learning! My mother added to this growth into a Prepper household by giving us the food dryer one Christmas. I have learned how to dry herbs and store them, and discovered that dried cherry tomatoes make a wonderful addition to chicken vegetable soup.
The dried blueberries add a magnificent touch to pancakes or muffins. There is not much that is as satisfying as knowing that we grew what we are eating, and that poisons and artificial gassing were not used on foods that I consume. The taste is incomparable to store bought! I heard once that a study compared store bought and gassed tomatoes to a home grown, vine ripened tomato. There were 57 more vitamins and minerals in the home grown tomato, which accounts for the superior taste and healthy benefits we get from growing our own. That story has stuck with me, and encouraged me to grow more each year.
We made the conversion to the Dark Side when we started purchasing preserved and dried foods to store. Things we didn't grow, or didn't have access to, like rice and dried meats or fish. The things we couldn't or didn't produce, but would be needed to maintain healthy nutrition. We also have 4 wonderful dogs to feed, and so we started adding storage foods that we can use to make our own dog foods. But again, the key to our storage was balanced nutrition for canines and humans. It was at that point that we had to admit that we had become "Preppers".
This stock piling grew. The list changed from "things we need" to "things it would be nice to have", and the storage space needed grew commensurately! We started adding things that we knew would be valuable bartering items. We do not drink alcohol, but that's a great bartering commodity, so was coffee and disposable lighters, and of course sugar, honey and dried milk fell in there too. We built shelves, we stocked up on stuff. We had to put up a rotation for the canned goods to make sure nothing got old. All of this meant we got very familiar with what we were using according to our list, and what we used more of than we thought, and what we used less of than we thought.
I had created a list of our stored goods, and in an effort to calculate how much we needed for a year, I established a weekly use value. What I learned very quickly was that I had seriously under estimated how much pasta we used, and I had very significantly over estimated how much ketchup and barbecue sauce we consumed a month. Our list has been continuously updated and now reflects our "usual" consumption habits much more accurately than it did a couple of years ago. So now we won't be left with 9 bottles of barbecue sauce and no white beans to make baked beans!
When I was a little girl, my parents always kept a large shelf in the basement full of canned goods and foodstuffs that would carry us through for about a week in the event of storms or lack of power. I grew up in Wisconsin and N Illinois, so ice was a hazard every year. My husband and I built upon that tradition of having enough to see us through at first just a couple of weeks, but it has grown now to almost a year that we could 'make do' without power or a grocery store, or electricity.
Once we had accepted that we had become preppers, it made sense to start a collection of first aid supplies. We have a small surgical pack with sutures and bandages, gauze and other basics for triage and basic first aid. We have temporary filling materials, and herbs to help treat tooth aches and sore mouths. There is a pair of crutches, a knee brace, and ace bandages for emergencies. Since neither of us are medics or physicians, we decided to stick with pretty basic supplies that we could use effectively. That stash has recently grown to include latex gloves, face masks for protection from disease, and Tyvek suits. We also have a small amount of antibiotics that must be rotated annually. Here again, the herbs will come into play if we are faced with disease or epidemic.
We added water filtration recently, as well as barrels of water since we not only have ourselves and the dogs, but 2 horses as well that will require water. We've got a means to cook over a fire, and added cast iron pots and pans for that purpose. The trees that we have cut down have been cut into firewood. The hardwoods dried and used in the fireplaces in the house, and the pine cut and split for use outside in the chimanea or campfire.
We have also spent a fair bit of time preparing to defend our home and our lives. My husband had learned how to shoot and manage a firearm when he was a boy. I didn't learn until I was much older, but I have thoroughly enjoyed learning how to shoot, both pistols and long guns. I am getting better at tear down and reassembly as well. These are new skills that require practice, but it's pretty satisfying to hit the splatter targets with almost every shot now. When I started, it was more misses than hits!
Then of course there is fishing. This is not a skill I have practiced since I was about 8 years old and was catching blue gills on a bamboo pole with a red and white bobber and a night crawler!!! But, I waded into the fray and purchased my first general purpose fresh water casting rod and reel. I don't intend to go capture the world's record largemouth bass, but, I'll be satisfied with a moderate fish that I can take home and grill. A colleague that used to fish professionally told me that fishing is about patience, and since I have none, I shouldn't expect to eat often! It sounds like I need to practice regularly.
Are we finished? No. There is so much more that we want to do yet. My husband is currently researching power options, and weighing the best available technology with our environmental conditions here. I'm looking into having a water well dug rather than relying on hauling water or catching rain water in sufficient quantities. We need to improve our barter goods and services. Right now, my herbs and training in first aide would be useful, but there are other skills that I could cultivate to help make us a needed asset in our small community. We know there is so much more that we "should" be doing, but for now, we have established our goals and work toward them methodically.
[thumbs-rating-buttons]
Click here to read the rules of the contest.