This article has been written by Bill C. for Survivopedia's contest "My Prepper Story". You can vote for this article until March 29, 2015 using the "Vote Up" box at the end of the article.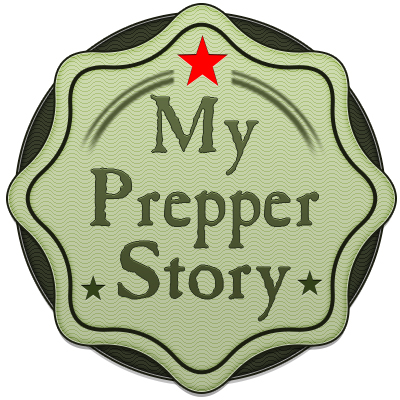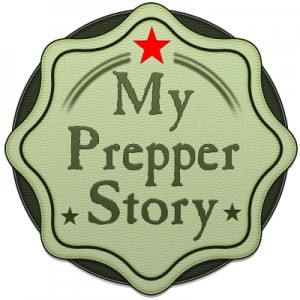 Ok, so here is my story. I have been prepping for a few years now. One obstacle I have had, and many others have, is that my wife is totally against it. My kids are all out of the home so it is just the two of us.
However, I cannot get my kids to realize the importance of prepping either.
What I have done is not let any of that deter me from the mission at hand. I am also not in a wealthy household so money has been an issue as well. So this is what I have done.
First, I have been prepping not only for myself, but also for my wife and kids as well (and their significant others). I started small and have worked myself up to where I am today. I am a disabled veteran on a fixed income and my wife works full time. For this to work, I have had to hide certain things from my wife. No, I do not feel guilty about this because I know it is for the greater good.
I started out with making bug out/bug in bags for each of my family members (double kits if they are with a significant other). I have them all stored upstairs in a room we do not use. My wife and I live in an old home (circa 1868) and we mostly use the downstairs due to ages and infirmities. My wife has no idea the work, time, and preparation I have put into this project. I work on it during the day when she is at work and/or after she has gone to bed at night.
I have also been squirreling away food every chance I get. So I (we) are well on our way to being fully prepared (if there is such a thing). As you might guess, this has been some undertaking, working on preparations for a whole family and not just for myself.
Some of the things I have done to save money is I shop at dollar stores in the area as well as every thrift store, flea market, and yard sale in a 30 mile radius. I also search through regular department stores' clearance sections (such as Wal-Mart, Target, and Tractor Supply) and local newspapers/flyers. I have found many of my bug out/bug in items this way for little to no money. This has saved us so much. I feel there is nothing wrong with used, slightly used, or pre-owned stuff so long as it is in good working order.
For instance, last year I was able to pick up 2 Coleman sleeping bags and an Army issue Mummy Bag for free. All I had to do was haul them away from the place where I got them, who was going to throw them into the trash. One of them had a hole in it about 6 inches wide, but I got some thread and sewed it back together, almost as good as new. From that same haul I also got 2 Coleman propane lanterns, again free, and some other camping type gear. All it cost me was about an hour of my time and the gas I used in my car to haul it all away (10 miles). They were happy to get rid of it and I was happy to get it, everybody won.
Later last year I found a propane Coleman two-burner stove for $5.00 at a yard sale. Other than being a little rusty in some of the surface areas it works as it should and passed all safety and operational tests (it does not leak and the burners work). I was surprised at what I could find at yard sales and flea markets We have three large flea markets in the area. Two of them are indoor and open 7 days a week and the other is open on Friday, Saturday, and Sunday and is indoor/outdoor. I am not ashamed to buy stuff used. It all works the same as new stuff, but will save me a lot of money in the short and long term, especially being on a fixed/limited budget.
Other items I have ordered online. I found many resources out there to buy survival gear that is much cheaper than what I can buy at places like Wal-Mart, Target, or the local mall. I was afraid of someone finding out what I buy (such as my wife or in case the government is watching my buying habits) so I found there are a few things I can do there as well. I deal mainly with a few websites that I know I can trust. They do not report anything I buy to anyone (I will list them below). One other thing I do is go to Wal-Mart or another store (most of them have them now) and get a reloadable gift/credit card. I just make sure it has the VISA logo on them.
I can add cash to them online or, if a Wal-Mart card, in the store (for a $3 fee per load). These cards do not have my personal information on them, they work just like a regular VISA card and I can purchase in stores or online anything I wish without it tracing back to me. The best part is, they are reloadable so I don't have to worry about a monthly bill or overextending my credit. I can only use it for the amount I have loaded on it. They will not show up on a credit report either. I can use these cards anywhere (as long as they have the VISA logo on them) not just the stores I purchased them from. I probably buy 75-80% of all my survival gear now online cheap. I can also buy ammo online. All of this saves me time as well because I order it online and it is shipped right to my door. Many places now also offer free shipping. I use Amazon sometimes, but I am not sure they do not supply buying habits to others so I am cautious what I buy from them.
So now you know the how, here is some of the what. As I mentioned earlier, I have bug out bags for each member of my family (immediate family). Aunts, Uncles, etc. should be responsible enough to prepare for themselves. I don't have to prep for my kids either, but this is a judgment call. If my kids were well off financially I would teach them how to be self-sufficient in an emergency situation, but they do not have the financial means to do most of the prepping. So I do not mind doing this for them.
I started out with preps for 1 month for each of us. Then, gradually, I add to that. I have found lists online to give me a good idea of the basics and then I add items from there. I also found online lists for keeping track of rotating food, medicines, etc. that need to be rotated. I have right now several months preps of food, gear, clothing, etc. that we would need if we had to leave to a secondary location or staying put here.
This took me about a year to get this far. Most of our preps are designed for bugging in because we live in an old farmhouse out in the country and believe we would be safe here if anything bad were to happen. Bugging out is our last resort because we do not live in the middle of a big city or populated area. Many people miss this point when prepping. I also have alternate power sources such as a gasoline generator, gasoline motors to be converted to run household items, inverters for my vehicles, and solar power. I believe in having more than one option. For instance, if I run out of gasoline, then what? So I have redundancies in place. I need to eventually have backups for my backups.
Again, it has been hard to prep for an entire family (wife, 4 kids and 3 significant others) but my family is worth it. Even if they do not appreciate the whole prepping mentality, they will be happy if something happens and they have been prepared for. Even my wife will come around and be thankful that I, the man of the house, have provided for her and the kids when the SHTF.
I do not spend a lot of money on my preps. I am creative, frugal, and inventive. There are many preps that can be made. For instance, I learned how to can food. This is a cheap, nutritional, and easy way to make food preps. I know what is in them and I know that it is something that my family will eat because we are eating it already. I learned to sew. This will come in handy if the SHTF. I can make my own clothes, repair clothes, and make other stuff we need.
I have taken some first aid classes from the Red Cross and learned much of first aid and lifesaving as a Medic in the Army. There are also local groups in my area I can learn much from. The groups are there, I just needed to know where to look. I learned to repurpose items for use as other items. For instance, I save my 2 liter empty soda bottles to make funnels, use for water purification, use for fishing, use for floatation devices (such as a dingy) etc. I use my imagination, check websites, and talk to my friends and like-minded preppers and found a wealth of information.
I may not have much money but I am rich in goods and knowledge. I also try to learn any other skills that I might think will be helpful. For instance, I learned to garden, hunt, fish, build, etc. These skills will come in handy if the SHTF. I never depend on anyone else for our survival. The safety and well-being of my family is my responsibility.
Above I told you that I can buy ammo online. Well I need something to fire the ammo. I found firearms cheap online (I have a gun shop that will sign for it) and I can make my own. Through YouTube I learned how to make my own shotguns, blow guns (and blow gun ammo), slingshots, bows, and other easy to make weapons.
The ammo I buy is from two trusted online sites that ship the ammo to my door in a plain brown box. Buying the ammo this way is much cheaper (around half) of ammo I can buy at local stores such as Wal-Mart. I have been reading Boyer and Gunsmithing books and taking small courses online so not only can I be self-sufficient with my own repairs but I now have skills to use if SHTF to repair others' weapons.
I may not be prepared for every alternate situation that may come up but I believe I am close and know that if the world changed tomorrow that I and my family would be ok. It has not been easy, but it has been fun, a challenge, and informative. I will keep pressing forward. One year's worth of preps is the next milestone and I am currently at about the 8th month mark toward that end.
Here is the list of trusted websites I use:
www.cheaperthandirt.com (all inexpensive survival gear, prepping gear, and ammo found here)
www.budk.com (some inexpensive survival gear, knives, swords, blowguns, and other items here)
www.midwayusa.com (inexpensive ammo, firearms gear, survival gear, and prepping gear)
www.sportsmansguide.com (same as above)
www.amazon.com (all kinds of inexpensive prepping and survival gear and other stuff)
Dr. B.
[thumbs-rating-buttons]
Click here to read the rules of the contest.