There's one disaster which almost all of us face, but few people in the prepping community even think of it in those terms… I'm referring to retirement.
There are several reasons why we should include this in our overall outlook on prepping, most notably that the average person isn't really ready for retirement. Therefore, when it comes, it becomes a hardship to be endured, rather than a time to relax and enjoy one's latter years.
But there's something even more important to be considered here; that is, the things we do to prepare for a disaster can also help us with retirement. This is especially true if you think of a TEOTWAWKI event or a financial collapse. At the same time, some things we might consider doing to help us in retirement, can also be a help to our overall disaster planning.
I started thinking about this a number of years ago, when I could start to see retirement looming ahead on the calendar. Like many, I don't have a lot of retirement savings. I have only worked for one company long enough to receive any retirement from them; and that was just barely long enough, so I won't receive a lot. Basically, I'm going to have to depend on Social Security, along with whatever small amount I can earn while retired.
Therefore, while this isn't something I think about every day, it is something I think about. When I set out to buy a house ten years ago, this was a part of my thinking. A number of projects I've done and am in the process of doing are based upon that home being my retirement home.
Dealing with Debt
The first thing one should consider, when thinking about retirement, is how much money they have. That doesn't just mean how much you have in a bank account, the stock market and the value of your home. To honestly evaluate your financial state, you have to consider how much you owe as well.
When we bought that home, one of the considerations had to be how we were going to pay for it. With a normal 30 year mortgage, we would have been making payments long after reaching retirement age. While I am actually in no rush to retire, I recognize that reality that my health may force me to someday. Therefore, it's not prudent to plan on making house payments when I'm 80 years old.
To mitigate that problem, we signed a 15 year mortgage on the home, rather than the typical 30 year mortgage. So in another five years, we'll have it paid off. To put it another way, we'll have the home paid off before my wife or I retire.
Our home isn't the only thing we've done that with either. Like most Americans, we have a fair amount of debt. Most notably are car payments and student loans that we took out for our kids. Even so, we have structured our budget and our debt so as to have all of the debt paid off, before retirement. That one measure will reduce our monthly budget considerably.
I think it's germane to note that this was normal in our parent's or grandparent's generation. They were not as dependent on debt as we are today. Many of them bought a home shortly after marriage and kept that home for their entire lives. That meant that their home was paid off five to ten years before they reached retirement.
So what if you didn't do that? What if your home mortgage or some other debt is scheduled to go past a reasonable retirement age? Are you just stuck with it? NO! You can always refinance your home or any other debt that you have, so that it is paid off before you reach retirement age.
Here's the basic problem; we have been taught to live on debt. We consider that normal. But that level of normal only works when both partners in the marriage are working to pay the bills. No company retirement plan or Social Security benefit will provide enough income to meet those debts. The only way around that is to pay them off before reaching that age.
This may require some other adjustments to your budget too, reducing your spending in other areas, so that you can put that money into reducing your debt. That's not going to be fun; but it's better than reaching retirement and not being able to afford food.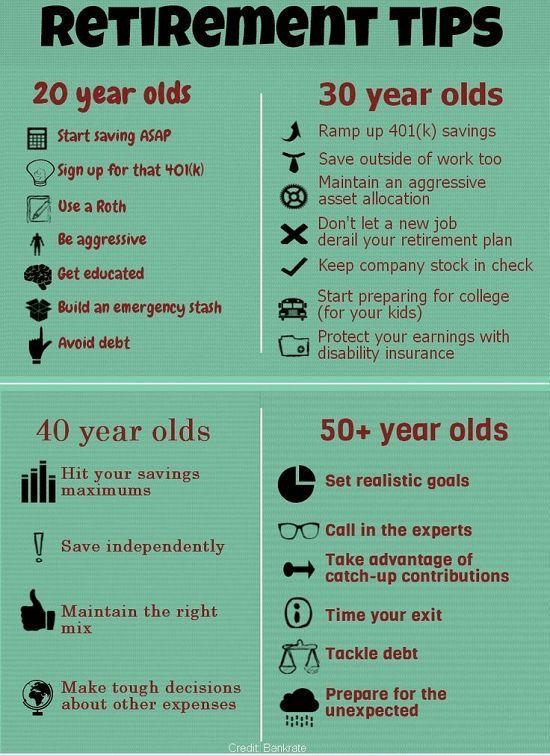 Lower Your Cost of Living
One of the key elements of modern prepping is becoming self-sufficient. We talk about going "off grid" and raising our own food. Those are good things for surviving any long-term survival situation; but they are also good things to do in order to prepare for retirement.
Energy Usage
One of the biggest line items on any family's budget is energy. We live in a society that is addicted to electrical power and we use it for everything. There is hardly a thing that we do, which doesn't require electricity.
Normally, the biggest power uses in any home are: heating & cooling, hot water and lighting. Of those three, the easiest to do anything about is the lighting. Replacing the bulbs in your home with today's LED bulbs is an easy first step towards reducing your electric consumption. While it might not seem like a big difference on your bill today, it will seem that way on your retirement income.
Cutting costs in heating and cooling is more difficult; but not impossible. I'm not going to spend a lot of time talking about this here, because that is sufficient for a long article all by itself. But there are a number of things you should look into doing:
Converting to a more efficient form of heating or cooling. If you have electric heat, you've got the most expensive option there is.
Replacing your air conditioning system with a more efficient one has a pretty good return on investment.
Zoning your heating and cooling. Even if you can't practically zone the entire house, there are in-duct valves you can buy, which will allow you to shut off parts of the house during times they are not used.
Install a wood-burning stove and use it for heating the living areas of your home, saving your furnace for use at night.
Only air condition rooms that you use during the day, shutting off other rooms. Several window air conditioners may not be as efficient as one central air unit, but one window air condition is more efficient than any central air, if you're only using one room.
Hot water is another big energy consumer. But it's also one that we can eliminate fairly easily, by installing solar hot water heating. There are a number of commercial units on the market for this or you can make your own.
Off-grid Power
Speaking of making your own, you can save half of the cost of buying solar panels or a wind turbine by making your own. While reducing your power consumption is one way of reducing your costs; producing at least some of your own electricity is can lower the overall bill.
Be leery of these companies which promote installing solar power in your home, with the idea that it will pay for itself. Solar power can and will pay for itself, but the way those companies do their calculations and the savings you will actually have are nothing like each other. They base their calculations on your average daily use, through the year. So there will be times when you still have to buy a lot of electricity from the power company.
The theory is that during times of the year when you produce too much electricity, you can sell the extra back to the power company, making up for what you buy from them other times of the year. There's just one major hole in this plan… you buy from the power company at retail and sell it back at wholesale. Oops!
But that doesn't mean you shouldn't consider solar and wind power. I'm planning on producing at least one-fourth of my electric power needs by the time I retire. That energy will go to recharge a battery backup system, which will provide power for my home, as needed.
In order to make the whole system more efficient, I'm also working on installing a secondary, 12 volt electrical system in my home. This will supply power for LED lighting and other uses, so that I don't have to boost the power from the battery backup system up to 120 volts AC, and then have the things I use drop that power back down to a lower voltage for consumption.
Doing this helps to eliminate the power loss through the inefficiencies of the voltage regulator and voltage inverter. It helps ensure that I get the most out of the power I'm producing, helping to further reduce my overall costs.
Food
Another major way that our preps can help us reduce costs for retirement is in the area of producing our own food. Many preppers are heading this way anyway, as part of our efforts to become self-sufficient. Growing vegetables, fruit, chickens and other animals is both an enjoyable activity and helps lower our overall food bill.
One might try to say that seniors don't have the strength, agility and stamina to grow their own food, but just about every gardener I know is retired. For them, gardening is both a pleasant retirement hobby and a way of growing some of their own food. If they can do it, I don't see any reason why you and I can't.
Of course, being retired has its advantages in this regard, as retired people have the time for gardening, as well as caring for chickens and other animals. Whereas this might be a problem for those of us who are still working, it isn't for those who are retired.
The key here is that we really need to start, before reaching retirement age. It takes time to get a garden going well, especially to get the soil to the right condition. It also takes time to learn how to be an effective gardener. If we wait until we retire, we're not going to get much benefit out of those gardens.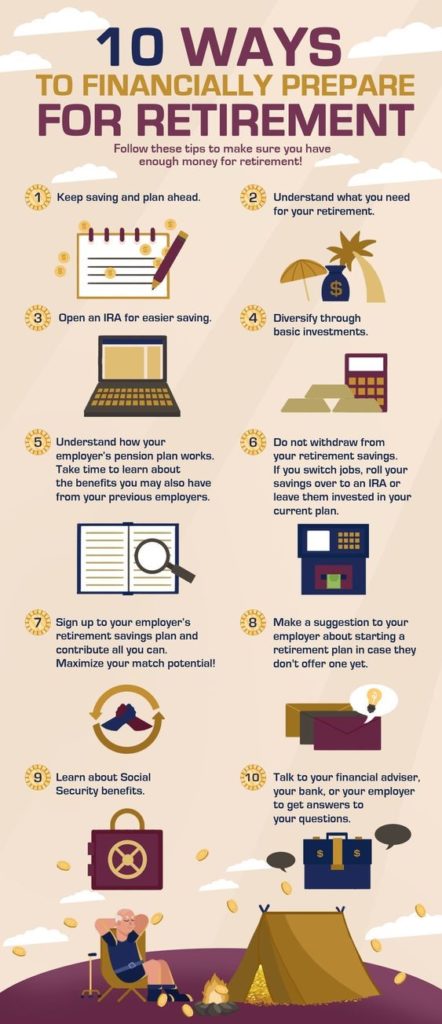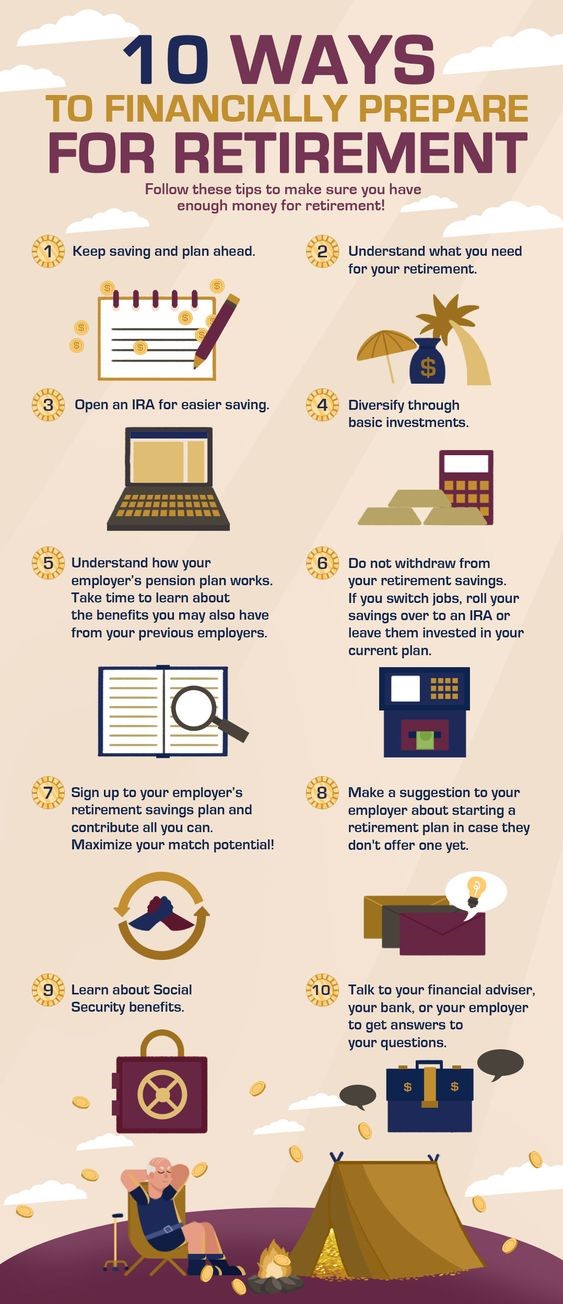 Watch Your Health
One of the biggest expenses for many retired people is paying for their medical expenses. Even with Medicare taking care of the brunt of these costs, there are still many things that seniors have to pay for themselves. Things that they wouldn't have to pay for, if their health was better.
A number of years ago my doctor talked me into getting a full battery of blood tests. The result of that was that he found that just about everything was high; my blood sugar, cholesterol, triglycerides and blood pressure were up where they shouldn't have been, just to name a few.
I had a decision to make at that time; either keep going the way I was or make some lifestyle changes. I chose the lifestyle changes, even though it meant that I had to stop eating a lot of things I enjoyed and I had to start exercising, which I don't enjoy. It also meant that I had to lose a bunch of weight, which I really didn't enjoy.
Today, I am taking a very minimal dose of blood pressure medicine, as well as one for blood sugar. On the other hand, by brother, who is a year older than me, is on dialysis. He didn't choose to make those lifestyle choices and because of that, his kidneys are only working at 10 percent.
One of the things we can count on in any long-term survival situation is that medical services won't be what we're used to. There will probably be many people who will die, just because of not receiving medical care that we consider "normal" now. Yet in many of those cases, the underlying diseases could be curtailed, if the people were willing to change their diet, get some exercise and lose weight.
I don't care if you're talking about surviving a disaster or surviving retirement, your health is a major factor to consider. Waiting until such time is waiting too late. We need to deal with this now, so that we are better able to survive then.
A Final Point
Basically everything we do as preppers can help us to retire comfortably. Likewise, things that we might consider doing for retirement can also help us to survive, especially in a long-term scenario. It only makes sense to integrate these two areas of our life planning, regardless of our age.
There's a chance that I'm older than you, so retirement is something I might think of more than you do. But my kids are still in their 20s and 30s, starting their families. Yet they are thinking of retirement as well, planning for the day when they leave the workplace and enjoy their sunset years. As part of that, they're taking the same advice to heart, which I am writing here. If that's not too early for them, why would it be too early for someone else?