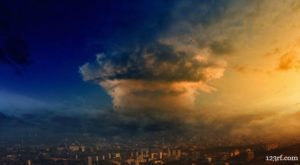 Can you imagine something worse than an EMP, a disaster that would take us 100 years back?
It doesn't takes lives in seconds, but rather takes away much of the means of supporting life in a modern culture.
But what if you add a nuclear blast to this scenario?
Mix in the radiation and it gets even worse. right? The world itself would be a radioactive hell, how could anyone survive it? Keep reading to find out the truth!