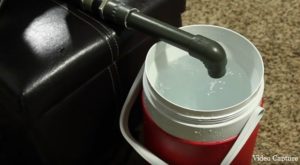 Most people today rely on municipal water supplies, but they are not beyond the risk of water shortages. In fact, as more areas deal with uncontrollable forest fires and droughts, you can expect the water crisis to get even worse.
Potable water supplies are more and more contaminated with dangerous drugs, commercial pollutants, and other unwanted additives that need to be filtered out.
If you have your own water pump, you take control of your water supply and also make it easier to obtain water regardless of the situation you find yourself in. But if you don't have one, you should learn how to build it.
And here's what you need to learn about it!