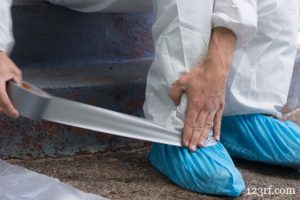 If you're a serious survivalist and most of all a DIY aficionado, you probably know that saying: if it doesn't work nice and proper, bring the duct tape, Sally!
Duct tape is that kind of a "jack of all trades" piece of survival gear that can be found in any respectable prepper's paraphernalia, along with paracord, tarp, a Toblerone candy bar (just kidding) and all that jazz.
Joking aside, duct tape can be described as the quintessential multipurpose survival-item and even if you don't have it in your EDC survival bag (though you should) or in your bug out bag or whatever, you probably have some at home.