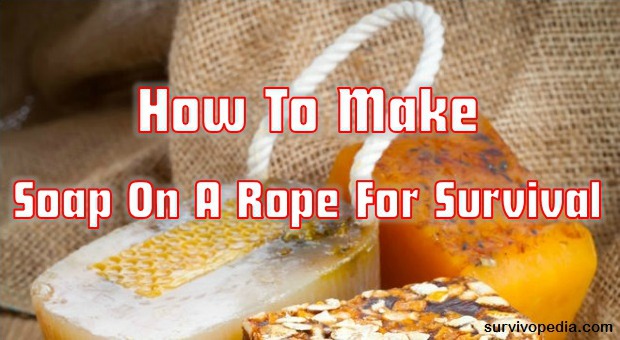 I can remember as a kid, my dad would get soap on a rope as a gift and it never made much sense to me. I thought, hmm, what a weird thing to do to soap. That's life as a modern kid in a civilized world.
Soap on a rope was a novelty item, and now it's practically unheard of. So, what was its purpose, and why do you need it as a survival item?
Originally, soap on a rope was invented by the English Leather Company in 1969 to keep their soap from getting soggy and dissolving. Yep, tricked me, too; I would have guessed that it's much older than that, but apparently not. Still, I'd be amazed if at least one enterprising pioneer didn't think to make this novelty, because it's truly ingenious if you think about it.